En is one of VNN's official mascots. Following VNN's concept of being global, always working 24/7 in every part of the world, and in contrast with Vivi's main concept, En is based on the night/dark time. You could clearly define him a "Prince of the Night" by just staring at his outfit, decorated with a starry sky pattern on his coat.
Profile
Age: 22
Height: 179cm
Likes: Performances, books (mainly mystery themed ones), cooking and sewing
Dislikes: Coffee, fruit-based sweets, only using emojis in a chatroom.
Description: A guy with a very charismatic charm in both his appearance and behavior, and who also carries a mysterious aura around him. He's always very gentle and nice to those around him, to the point that he's often depicted as a modern "prince" dressed in the dark colors of the night.
In contrast to his outward personality, En can act quite narcissistic at times, seeming quite full of himself while in private around close friends. However, this, much like his princely act, is used to hide his insecurities. Only people very close to him have ever seen this side of him, as he tends to always behave well in order to not ruin his public image.
En has always accompanied Vivi for most of her life, and they have been almost inseparable ever since they met each other. This is also the reason why she's probably the person who understands him the best.
Winter design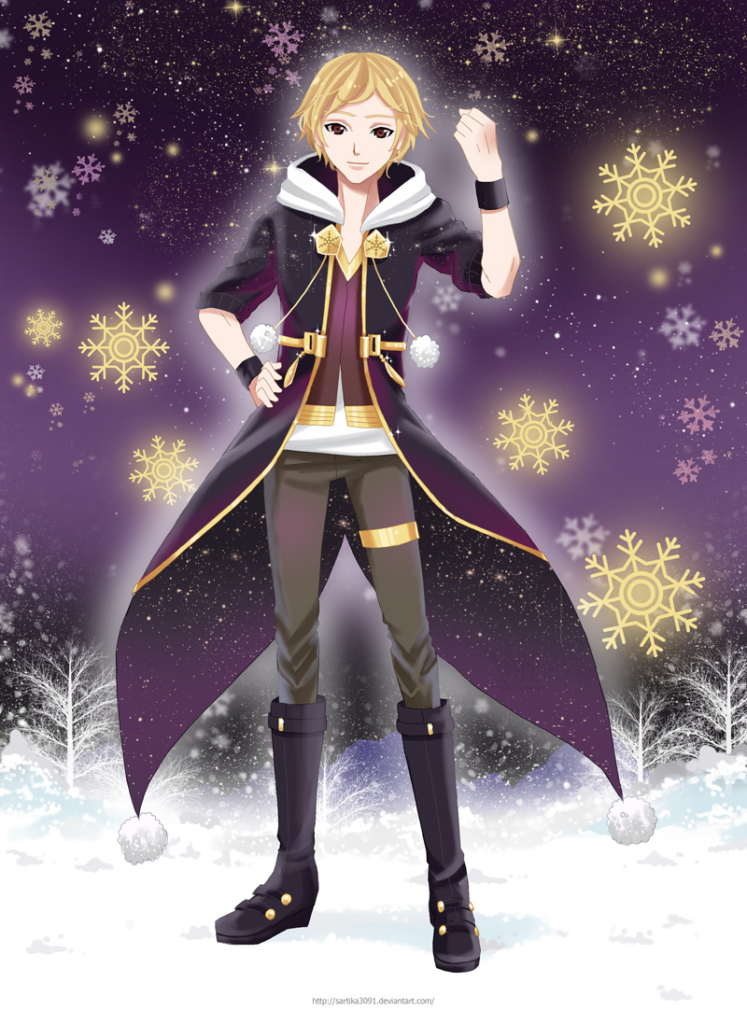 Term of usage
VNN owns En's design and his character.

En's character shall never be used for commercial purpose without VNN's written permission.
VNN shall be credited whenever En's character and design are used.
En's official illustrations are meant exclusively for VNN's usage. You're not allowed to use, edit or reproduce those illustrations no matter the case.
En shall never be mistook as another character or someone else's propriety.