Ciao everyone! Here's your Daisy Hapyon! (。•̀ᴗ-)✧
This week has been intense for us, isn't it? There is so much we need to talk about today!
Let's get started! (≧ω≦)ゞ
VNN's Family gets Bigger!
First of all I'd like to give a huge spotlight to our own main activity: VNN is now accepting new members! ೕ(˃̵ᴗ˂̵ ๑)
After so much time our doors for new members are open and there were so many applications in just one day! Allow me to introduce you to our newest friends in the family!  (☆▽☆)
Writers and Content Creators
Raven Blackheart
Mikitanii (also for Media content!)
Translators
Nishi – Polish translator
Zoulou – French translator
Marklinmax – French translator
Everyone in this list has a sparkly passion for everything revolving virtual singers and music, and we are so proud to call them now as family as well! o(≧∇≦o)
There are a lot of more applicants that we can't wait to include! We're so sorry for the late replies and Dorelly will get back to all of you! Just a bit more of patience: she didn't forget anyone!
Thank you so much for your interest and please keep contacting us, our recruitment will stay open for an undefined amount of time!
For more details, check our announcement here!
Happy 10th Birthday GUMI!
Before officially starting with news, I would like to mention that GUMI turned 10 years old this week! ೭੧(❛▿❛✿)੭೨
I wanted to celebrate her so much, so I made a special article about her birthday! Check it out here!
SEGA Prize is Searching a ne Summerish Design!
Okay, now on the news of the day is SEGA's Tropical Summer design contest for a new Hatsune Miku prize figure!
初音ミクブログ更新 【ピアプロコラボ】第2回!セガプライズ「初音ミク スーパープレミアムフィギュア」衣装デザイン募集!募集開始です☆ https://t.co/iUTJmLUPHL #初音ミク pic.twitter.com/dA8MY4LYxY

— 初音ミク 公式 (@cfm_miku) June 24, 2019
You can find the details here.
Hatsune Miku x Let's Go! K.R.T Girls Collaboration Takes a Step Further!
Hatsune Miku x K.R.T Girls' collaboration went high this week! They announced their merchandise and event details!
不好意思久等了❗滿滿的初音未來跟高捷少女😍千呼萬喚終於跟大家見面了❗高捷少女及初音未來聯名紀念款商品將在6/29強勢登場‼ ⭕銷售資訊⭕👉時間:6/29(六)早上11:00👉地點:R10商品館、R11商品館、R16旅諮處、R…

Posted by 高雄捷運商品館 on Monday, June 24, 2019
We covered their merchandise here! Here below you can find the event's schedule and even some photos! (*•̀ᴗ•́*)و ̑̑
Chiba Urban Monorail Joined Forces with Hatsune Miku Again!
Chiba Urban Monorail collaborates with Hatsune Miku once more this year, bringing a new URBAN FLYER themed after our beloved diva, alongside some merchandise to be sold during Magical Mirai 2019!
今回はイラストレーターの #黒獅子 さんに、#アーバンフライヤー とのコラボでミクちゃんを描きおろしてもらったんだ😊これからオリジナルグッズも展開していくよ✨
イラストがかっこいいから、どのグッズも欲しくなっちゃう~!😆
コラボミクちゃんは、駅とかMIKUFLYERで会えるのかな…? pic.twitter.com/NKe396vj1J

— モノちゃん@千葉モノレール (@chibamonoPR) June 27, 2019
Check out the details in our article by clicking here!
We even got photos of their monorail cat! Check them out below! σ(≧ε≦o)
ぼく、モノちゃんです!
みんなおはよう☀
ついに、5:44から #MIKUFLYER #evo が運行開始!早速 #黒獅子 さんのミクパネルにも会いにきてくれてありがとう✨
嬉しいから、ラッピングをちょい見せしちゃう!フルデザインは、ぜひその目で確かめて😉#初音ミク #マジカルミライ #千葉モノレール pic.twitter.com/vbEniQYnpn

— モノちゃん@千葉モノレール (@chibamonoPR) June 30, 2019
Circus-P Released a new Song!
Our friend Circus-P surprised us with a whole new song this week!
Surprising most of with an amazing tuning of Macne Nana's english voice bank, we got to fall in love with his new creation "Nana"!
If you listen to it closely you might recognize some reference to another of his songs… Can you tell which one? (¬ω¬;A)
Magical Mirai 2019's Official Album got its Crossfade Video!
We waited for so long but it's finally here: Magical Mirai 2019's official album finally got its crossfade video on Youtube, showcasing all of its amazing songs!
We of course updated our previous article about this album as well! Check it out here!
IO Data Announced a CD Recorder Themed After Hatsune Miku!
Miku is everywhere, even portrayed on your CD recorder! IO Data will in fact launch its "Mikureco" CD recorder during Magical Mirai 2019!
開発表明💿#初音ミク と #CDレコ のコラボ
「#ミクレコ」

🗒プレスリリースhttps://t.co/D5eKwG7jU8
🎼「ミクレコ」ページhttps://t.co/yWKzMBSqsZ

詳細については、今後こちらのアカウントで発信していきます#マジカルミライ #公式アルバムは7月10日発売 #CD予約済 #やっぱりCDが好き #ミク廃 pic.twitter.com/0tXsrdT5gj

— CDレコ/fidata IO音楽関連 (@cd_rec) June 28, 2019
Check out the details here!
Kotobukiya's Frame Music Girl Hatsune Miku HJ50 Ver. is up for Pre-order!
Kotobukiya's long awaited Frame Music Girl Hatsune Miku HJ50 Ver. model kit, made for Hobby Japan's 50th Anniversary, it's now available for pre-order!
【コトブキヤ日本橋2F】(2019年11月発売予定)「フレームミュージック・ガール 初音ミク HJ50周年 Ver.」(税込¥6380)ホビージャパン50周年記念特別仕様の初音ミクが本日よりご予約受付開始です!こちらはホビージャパンとコトブキヤショップの限定商品となります。是非お見逃しなく! #初音ミク pic.twitter.com/Ibg3wXpu16

— コトブキヤ日本橋 (@kotobukiya_npb) June 25, 2019
Check out our article for more details!
CangQiong got a new Demo Song!
CangQiong finally got some juicy news: a brand new demo song "Ripples" by Zeno, tuned by 坐标P!
Doesn't she sound awesomely? We even covered this on an article!
CangQiong will be released on July 12th for Synthesizer V!
But there is more as well! Quadimension published both of her demo song and ShiAn's "Taboo Apple Dance" by Zeno on Stardust's official Youtube channel!
We can finally listen freely to them, I'm so happy! (๑˃̵ᴗ˂̵)و
Youme Cafe revealed their collaborative Menu with Hatsune Miku!
Remember the Youme Cafe x Hatsune Miku's collaboration? Well, we finally got the menu as well|
We even translated it! Check out the updated article!
LanCee Becoming an EDM Maker!
This was something I looked forward personally: LanCee showing how to make Future House songs! (‐^▽^‐)
Check my own article about it!
Tsukumo Netshop Announced Two new Laptops Themed After Miku!
Tsukumo Netshop surely is bringing PC enthusiasts around Hatsune Miku, lately! They even announced two new laptops featuring her!
ああっと、商品の詳細はコチラ!!
DELLhttps://t.co/Iw3J6SIwAS
Acerhttps://t.co/Nu9L9vZOWT

— ツクモ池袋店 (@TIkebukuro) June 26, 2019
Check out our in-depth article here!
Kagamira's Megurine Luka 10th Anniversary Event Details!
Kagamira revealed their full line-up for the Megurine Luka 10th anniversary event they will hold on August 11th!
【 🌟拡散希望🌟 】

8/11(日) 夜に、「カガヤクミライ」を開催します😊✨

Special Guest DJは「🌸 DJ 巡音ルカ 🌸」「✳ DJ keisei ✳」

サイリウム持ち込み割有り、ボーカロイド原曲中心の ライブノリで楽しめるDJイベントです🍀

巡音ルカの10周年を、みんなでお祝いしましょう💕💕#カガミラ pic.twitter.com/xlianajm8J

— カガヤクミライ 公式@8月11日 (@kagamira39) June 17, 2019
Check out the details on our article!
Quadimension's ZERO with a new Artwork!
Those that follow Quadimension may remember about Stardust's prototype design and this isn't the first time they refer to her with a new name, "ZERO". However they showed us a new artwork of her, with a slightly edited design!
VNN posted this on their Facebook page, but you can find the source on Weibo!
We know for a fact ZERO might come back if Stardust's voice changes too much on Synthesizer V's design, but we know nothing about this right now! (●´ω`●)ゞ
The Plum Spirits Sang for an Anime ED Theme Song!
Gynoid's very own plum spirits MEIKA Hime and Mikoto sang an anime ending theme composed by mathru: "Pippi-Pirikara, Pirikarako" for the anime of Hakata Mentai! Pirikarako-chan!
I found them absolutely adorable! And you? (╯✧∇✧)╯
A new Song by Kinoshita!
But staying in theme with the MEIKAs, did you hear Kinoshita's newest jam performed by MEIKA Hime?
Its title is "Gachikoiwazurai (Love me please!)"! Let it enchant your senses, it's so addicting!
YANHE Birthday Approaches!
Back in Chinese territory with YANHE's birthday getting closer and closer as well!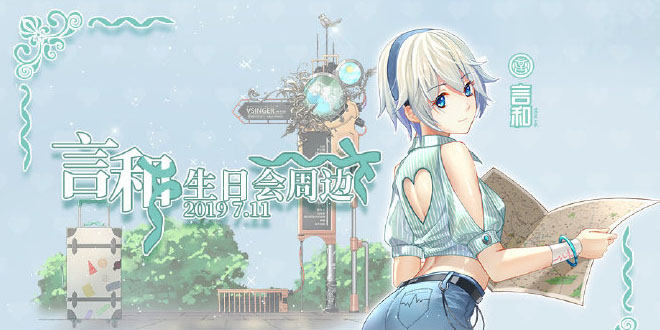 VSinger planned a birthday party as well, check the details here on our article!
Two CUT Version for Two of Quadimension's "天马行空Fairytale" Songs!
Quadimension's newest album was recently be renamed as "天马行空Fairytale" after a poll made via Weibo, and they also decided to please us by publishing two songs of this album in a short version!
"Misty Party" by Hoskey, performed by ShiAn, Stardust and ChiYu. Artwork by Hanasa and ATDan.
Click the picture to open the Video on Bilibili! If it doesn't work, click here!
"404 Not Found" by KIDE with lyrics by Nóngsuō Páigu, performed by ChiYu. Artwork by Kieed.
Click the picture to open the Video on Bilibili! If it doesn't work, click here!
This album will be released on July, and I can't wait for it! O(≧▽≦)O
MOEYU Gives us More Merchandise!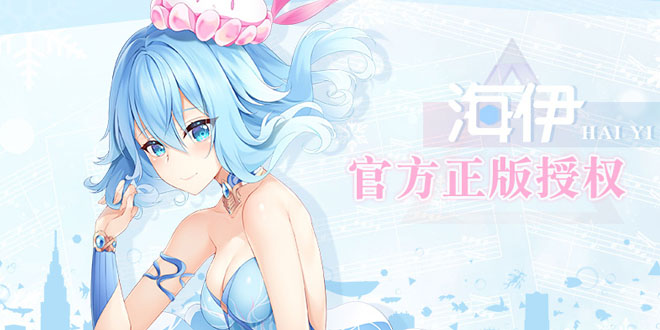 Then we have more MOEYU goods finally available for both Stardust and HaiYi! Check them out here!
Featured Works
Fairytale#VOCALOID #初音ミク #HatsuneMiku pic.twitter.com/kmhp4ftufa

— 백기 (@ResonArtwork) June 27, 2019
Hatsune Miku by ResonArtwork
An enchanting background featuring our beloved Miku in an adorable attire! This artwork was titled as "Fairytale" by the artist and it definitely suits the feeling that gave me! ❤⃛ヾ(๑❛ ▿ ◠๑ )
音街ウナちゃん描くの難い~ pic.twitter.com/2JNpBnn2Au

— のっきぃ (@note55885) June 27, 2019
Una is always a bless to see in every artwork! This particular one, however, almost gave me a more mature feeling. It's pretty unusual to get serious vibes from such an lively character as hers, so I was really impressed! ∑(゚ロ゚〃)
— Bib Boss (@BibBoss39) June 30, 2019
Hatsune Miku by Bib Boss
Last but not least we have a Miku in bikini, relaxing at the beach! As you know Europe is currently having a very hot weather and.. I wish I could enjoy summer just like her! ๐·°(৹˃̵﹏˂̵৹)°·๐
My weekly recap ends here guys!
But don't forget to follow VNN for all the upcoming news, and me on Twitter for more casual content! You can talk to me and suggest things as well!
See you next week everyone, and stay SYNTHesized! (✿´꒳`)ノ°