Vivi is one of VNN's official mascots. Following VNN's concept of being global, always working 24/7 in every part of the world, Vivi is based on the day/light time and shows an elegant outfit based off of the sky and the sun.
Profile
Name: Vivi
Age: 19
Height: 170cm
Likes: Sunny days, attending parties and events, low-key a magical girl lover.
Dislikes: Rain, irresolute people, selfishness.
Description: A girl who gives off an admirable presence wherever she goes. Elegant, peaceful and with a mature personality, she's often the first person whom people go to for help. Considered the most responsible of the trio, people see Vivi as the actual leader of the crew thanks to her kind and graceful behavior. This particular side of her personality manages to get her labeled as "the sunlight that guides people in the darkness," thanks also to her outfit painted with vivid colors, just like the sky on a sunny day.
Vivi also has a bright personality and always manages to talk in public with lot of charisma, never failing at making people feel at ease.
Trivia: Vivi's ahoge can change shape based on her mood.
Winter design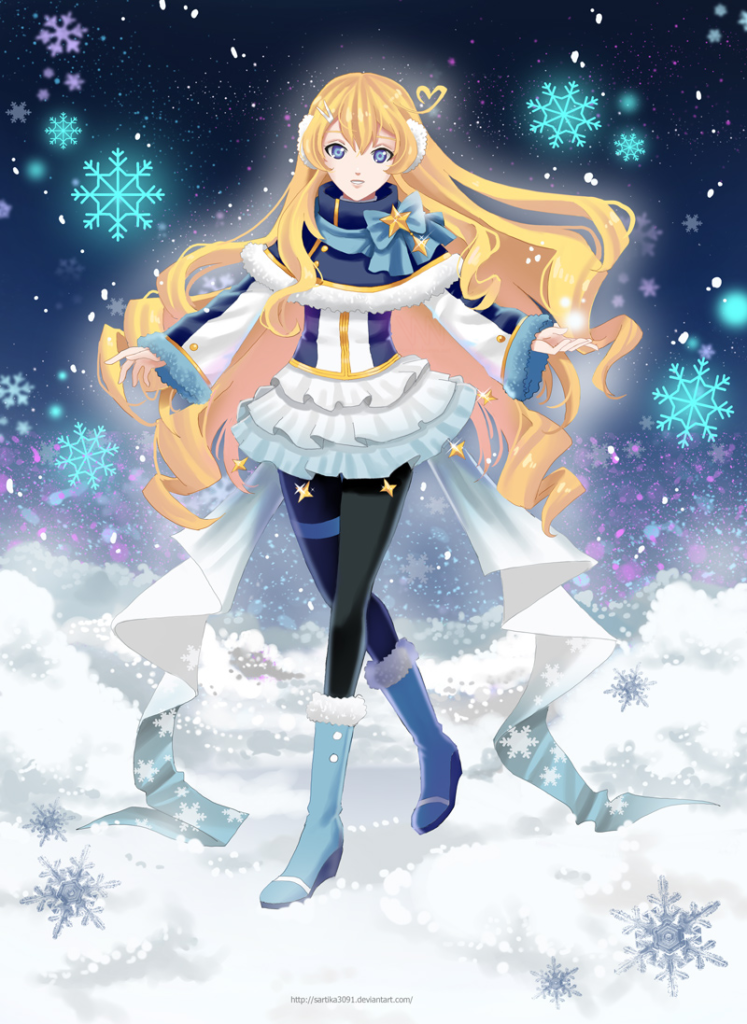 Term of usage
VNN owns Vivi's design and her character.
Vivi's character shall never be used for commercial purpose without VNN's written permission.
VNN shall be credited whenever Vivi's character and design are used.
Vivi's official illustrations are meant exclusively for VNN's usage. You're not allowed to use, edit or reproduce those illustrations no matter the case.
Vivi shall never be mistook as another character or someone else's propriety.