The 2nd Kagerou Project x 18 Collaboration has begun!
18 is a mobile puzzle game created by Tetsuya Mizuguchi, the creator of Rez and Child of Eden, and is available on Android and iOS devices.
The gameplay features matching puzzles as well as battle RPG elements and a story with dialogue options.
New Characters
During the collaboration period, newly drawn characters will be added to the game, including 'Seto and Mary' and 'Ayano'. These new illustrations were created by the 18 puzzle production staff so the designs may differ slightly from the original designs.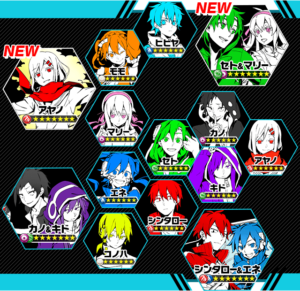 Here are some more images of the new character illustrations as they appear in the game.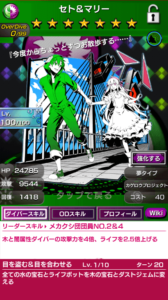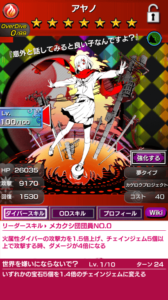 New Quest
As part of the collaboration, a new Kagerou Project quest will also be available in the game.
The quest will feature a popular Kagerou Project character as a BOSS and an original story only available through this collaboration.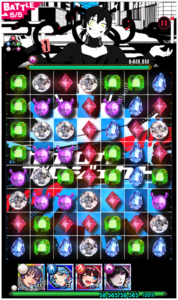 While playing the new quest, you can listen to the unreleased song 'Children Records IA & ONE version'.
The song features lyrics and composition from Jin, as well as VOCALOID programming by Ciel, aka. Kannazuki P.
If you clear the quest during the collaboration period, you will receive a Kagerou Project (2nd) Ticket.
The ticket which can be used with the Kagerou Project (2nd Bullet) gacha in exchange for one of the limited edition Kagerou Project divers.
Please note that you must complete the mission within the collaboration period to receive the ticket.
Even if you complete the mission after the collaboration period ends, you will not receive the ticket.
Twitter Campaign
Players can gain further rewards by participating in the Twitter commemoration campaign.
During the collaboration period, the 18 official Twitter account will post a tweet calling for retweets.
For every 1000 retweets up to 5000, players will be rewarded with 1 Dream Drop.
Additionally, there will be a new mission available in the game every day during the collaboration period.
Completing the mission will prompt the player to post a Tweet, and, if you do so, you will be rewarded with 100 Dream Drop Fragments.
Please note that these are daily missions so this can only be done once per day.

Quiz Reward
On the Quest Page, there will also be a quiz about the second chapter of the Kagerou Project quest.
If you answer the quiz with '18パズル公式[email protected]のトーク' or '夢世界の記憶', you shall receive 1 Dream Drop as a reward.
In addition, users who answer by Wednesday, September 20th at 23:59 JST will be entered into a lottery, where the winners will receive a Kagerou Project Ticket (2nd).

Collaboration Period
The Kagerou Project x 18 Collaboration period will run from:
Monday, September 11th at 18:00 JST – Sunday, September 24th at 23:59 JST
More information
For more information on 18 and other events, check out their website below.