From the geniuses at Max Factory and Good Smile Company comes an announcement that surely will lighten up the hearts of all Hatsune Miku fans – now that two figma figures have been unveiled featuring the worldwide popular, turquoise-twintailed Vocaloid.
Hatsune Miku's New Figmas!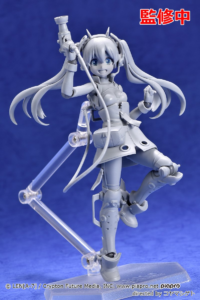 The first figma to be unveiled was the "Racing Miku Ver. 2020″ from "Hatsune Miku GT Project" in a prototype form. As you can see, the details and coloring have yet to be determined, however Max Factory wanted to give us a small glimpse as of what's to come for this version of Hatsune Miku. You can appreciate every single small detail put into the figure. We're very excited to see how the final product is going to look like!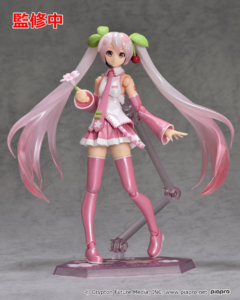 And last but not least is the all new cute "Sakura Miku" in a very spring-like outfit, with small wonderful finishes and touches that gives the figma a special look. While not many details have been revealed so far about this upcoming figma we do know that this colored prototype will be premiered at the Wonder Festival in Tokyo.
Tell us how cute these new figmas are in the comments below!
Sources
Max Factory Official on Twitter