SHARP Japan worked with Yamaha to release a VOCALOID AI engine for their robotic vacuum cleaner "COCOROBO", creating the COCOROBO x VOCALOID collaboration.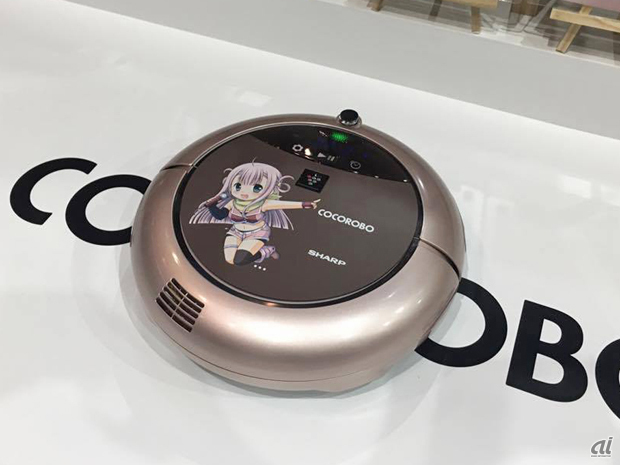 This technology, called the "COCORO MUSIC A.I Engine", will be used in SHARP's robotic vacuum cleaner. Not only will the robot clean your home automatically but it will also sing for you!
The songs will be activated via phrases such as:
"リフレッシュしたい (I want something refreshing),"
"リラックスしたい (I want to relax),"
"元気をもらいたい (I want to be cheerful),"
or "無音はアレだし何となく (I want something to break the silence)."
UPDATE: Footage of the COCOROBO vacuum featuring the VOCALOID AI technology is now available thanks to itmedia. Check it out!
You can also set it to sing when it doesn't have any cleaning jobs to do. It will learn from and evolve to fit your comments and preferences over time.
Original Songs
SHARP commissioned popular VOCALOID producers and artists to create five original songs for COCOROBO:
Will She be Private?
COCOROBO not only sings the official songs in her AI engine but also any original songs you've created. This includes music and songs from other artists.
From this information, we may be able to assume that this voice bank will not be private and that the public can actually use it to create COCOROBO's original songs. However, we are not sure whether the software will be presented or used in the same way as the other VOCALOID voice banks. When more information surfaces, we'll be sure to let you know!
This COCORABO x VOCALOID collaboration will be demonstrated for the first time in public at the CEATEC JAPAN 2016 Exhibition, which will be held at Makuhari Messe on October 4th, 2016, so more information should be coming soon.
About COCOROBO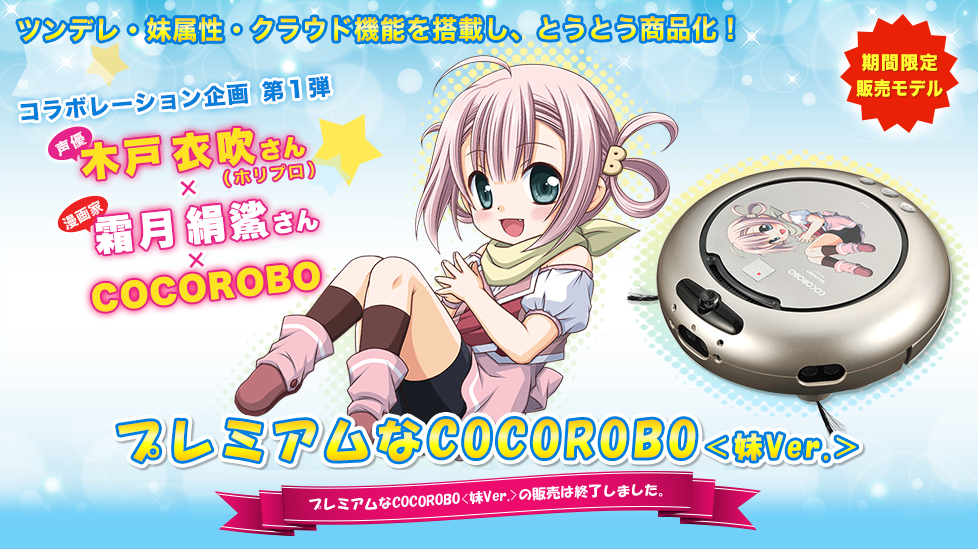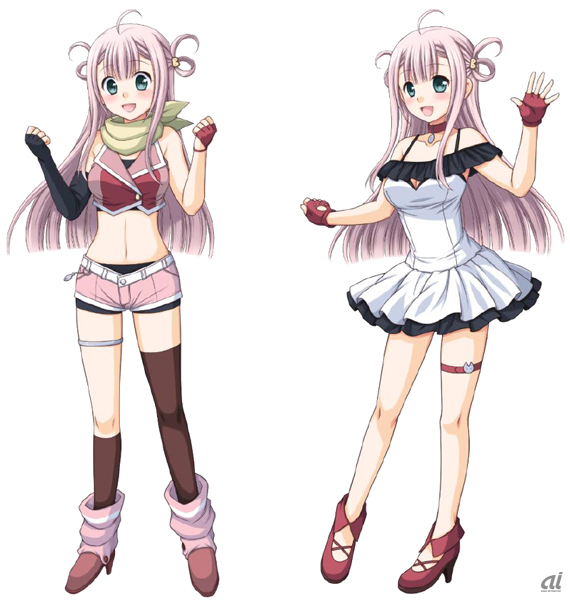 The COCOROBO mascot was first introduced in 2014 and is voiced by voice actress Kido Ibuki who also voiced Yabuki Kana from The [email protected] Million Live!
The character design is illustrated by Kinusa Shimotsuki, author of Tonari no Kashiwagi-san.
While COCOROBO has been talking to vacuum owners for a few years now and Kido Ibuki sings in promotional videos, this is the first time VOCALOID technology will be added to the product.
In addition, she seems to have taken on a more mature appearance for her VOCALOID debut, as you can see on the vacuums. COCOROBO usually has a more childlike and chibi persona instead of the more grown art featured in the promotional videos.
No matter what age she's presented as, she's absolutely adorable in every form!
Stay tuned for more updates! We'll be sure to release more information as soon as it comes out, which should be soon.
---
Sources: CNET Japan, Vocaloid Lovers Indonesia, Sharp Website