We are excited to announce that For Fans By Fans have partnered along Miku Expo to celebrate Miku Expo Online this year with a Fan Forge Challenge! The theme represented will be "GLOBE". If you're looking to participate, you'll have the chance to win many rewards!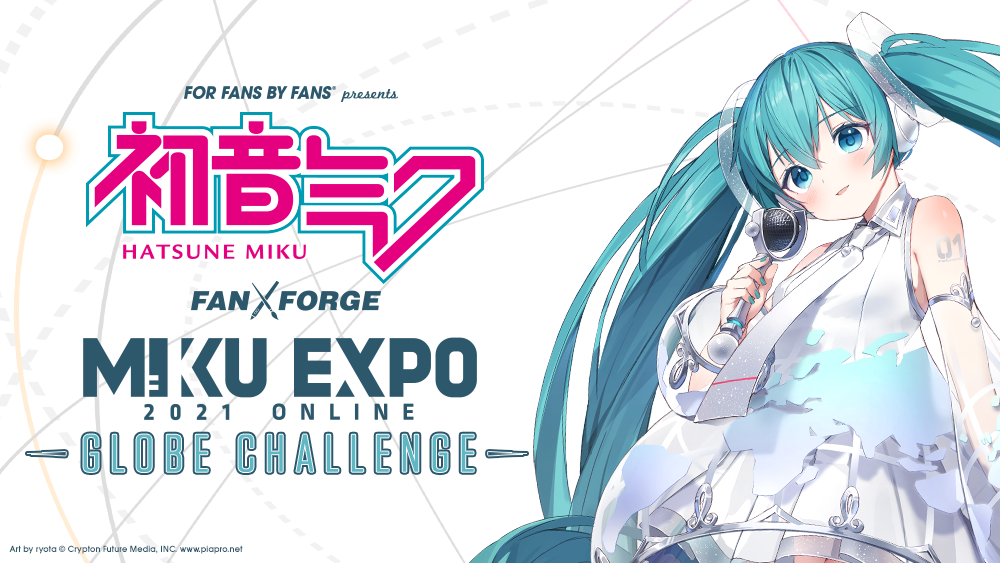 GLOBE Challenge Guidelines
You must be 18 years or older or have a guardian's permission to participate. Submissions are open to all countries.
Your task is to design something original and creative inspired by any of the official Piapro characters – "Hatsune Miku", "Kagamine Rin", "Kagamine Len", "Megurine Luka", "KAITO", and "MEIKO".
Mash-ups or cross-overs are not permitted, and you are not allowed to submit any overtly sexual designs.
Your own take on costumes is encouraged but you are not to use costumes made by other artists in the community.
Prizes!
The Grand Prize winner will receive a Snow Miku Nendoroid, a set of For Fans By Fans' adorable Record Scratcher pins and a DX Gift Pack courtesy of Crypton Future Media.
The Runner-Up Prize winners will receive a set of For Fans By Fans' Record Scratcher pins and a Gift Pack courtesy of Crypton Future Media.
Also, all prize winners will get a commission on all sales of their design work!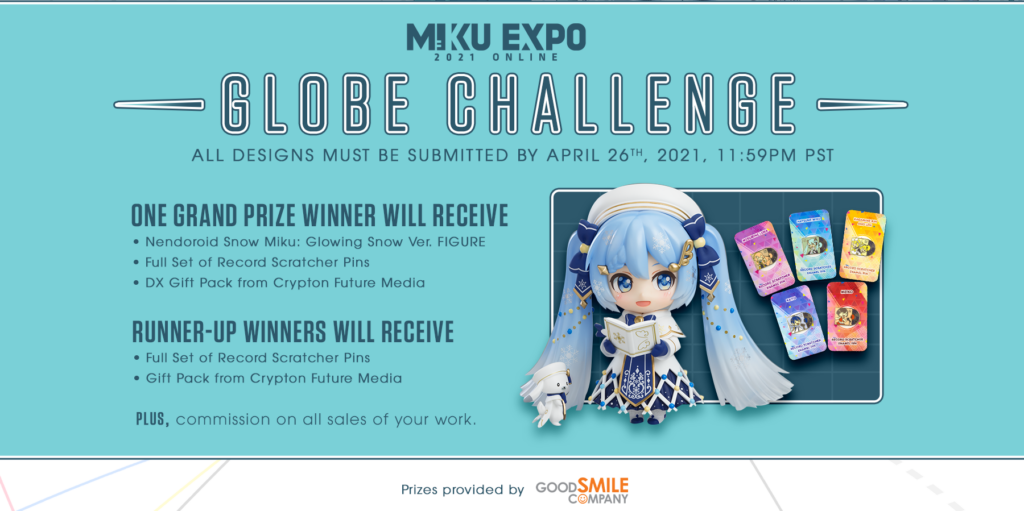 If you are interested in joining the contest to submit your entry, checking the guidelines, or finding out more about Fan Forge, please check out http://bit.ly/MIKUEXPO-GLOBE! We hope to see all your amazing entries in this contest and a best of luck to you who submit your design!