While the gachas from last week are now over, that doesn't mean the party has ended! The available quests from last week are still available as well as a new Ultimate level quest AND a new gacha! The Hatsune Miku x Crash Fever collaboration is still going strong with lots for fans to do!
Cross Promotional Gacha Append
In addition to the regular KAITO, MEIKO, and Luka units available in last week's gachas, there are three new units to collect: Two Miku Append units and the regular Len unit! This gacha will be available until the end of the Miku festivities on February 17th.
Just like the previous gachas, the first x10 pull will be a discounted 250 Polygons, each following one costing 500 Polygons, and a single pull costing 50.
New Quest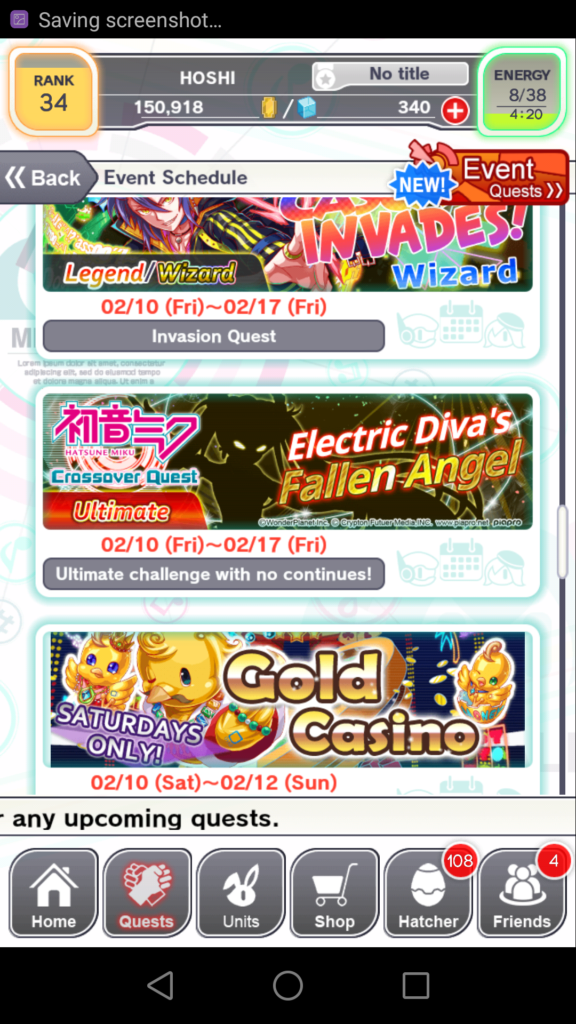 There's also a new "Electric Diva's Fallen Angel" Ultimate quest! This quest is available until the 17th.
The quest is far harder than the "Legend" level quests fans have been doing to get all of the event exclusive units. You'll want to level up your team and partner with some strong allies to try to beat it. Strategy will also be incredibly important for this quest.
In addition, this quest also has no continues available. So once you're knocked out, that's it. There's no spending Polygons to get through this quest!
If you do manage to get through this demanding quest, your reward will be "Miku Lucifer," a cosplay unit much like those available in other quests. She's a yellow unit and is an Attack type.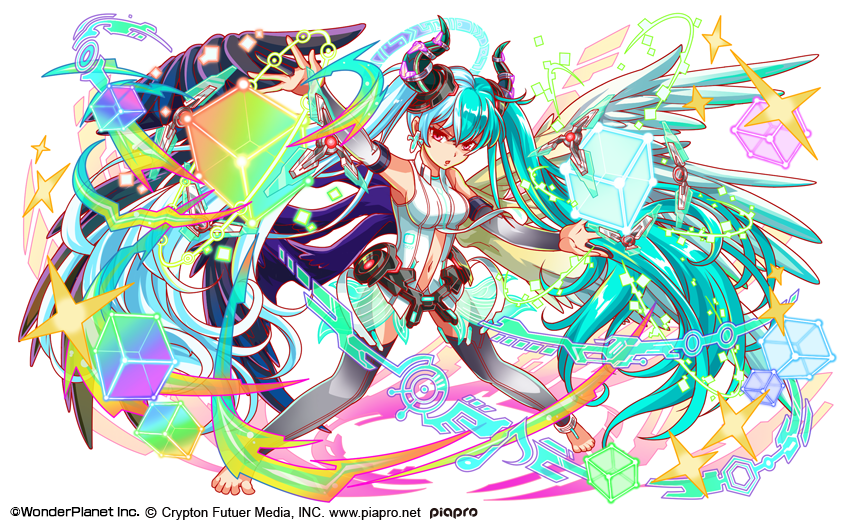 Old Quests Are Still Going!
Be sure to keep at the old quests, though, if you haven't received all of the event units and then some. You'll actually need some of the quest units to "Awaken" (essentially upgrade) other ones. (Pro tip: Bring a collaboration unit with you during these quests! If you don't, you'll get extra attacks thrown your way!)
You'll want to do both Snow Miku quests to upgrade some of your units to their full potential as well as take advantage of the other quests. Expect to do them multiple times as the "Bug Count" pictured underneath the unit's picture only goes up by enhancing (fusing) units with like units. For example, the Snow Miku 2017 unit with a bug count of "2" means you have to enhance one Snow Miku 2017 with another.
Note that the second Snow Miku 2016 pictured in Rin's awakening is only available from "Frosty Diva" on the "Legend" level.
To see what units you need to enhance a certain unit, simply head to the "Enhance" section of the Units menu and click the unit you want to enhance. You can even click the needed materials to get information on where to receive the needed material unit(s).
Cosplay Unit Quests
There are a few quests featuring Crash Fever units cosplaying as your favorite Crypton VOCALOIDs! Please note that the pictured images are of the final forms for each unit. These are NOT how the units will look when you receive them.
Secret Event Spy Mission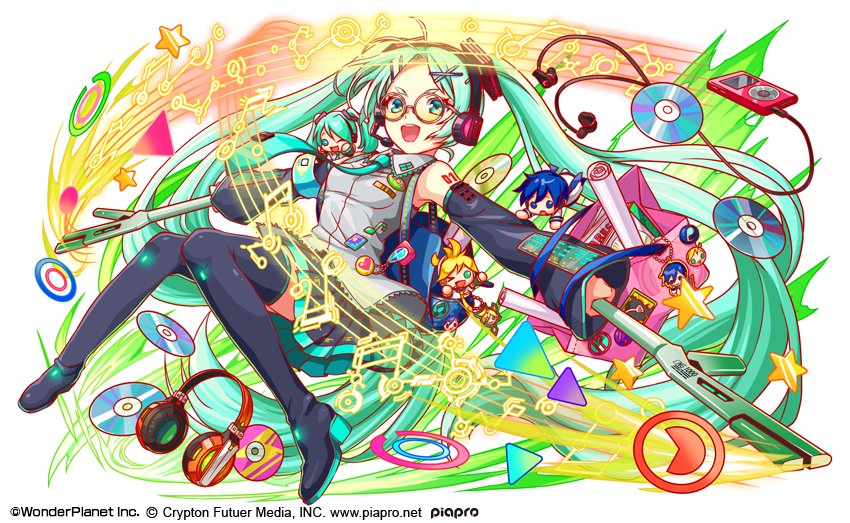 Unit Gained: Miku Murasaki
Green element unit.
Run, Run Alice GP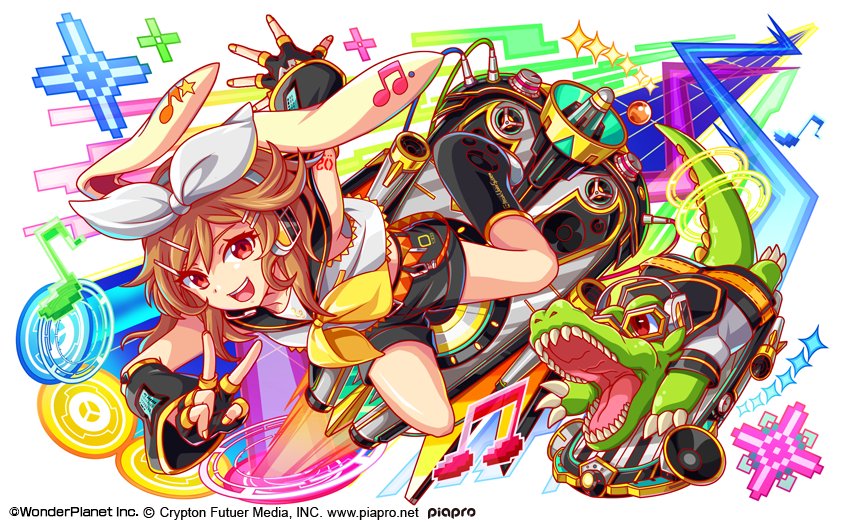 Unit Gained: Rin Alice (Unit Name: Heavenly Note Inaba)
Yellow element unit.
Electroconcerto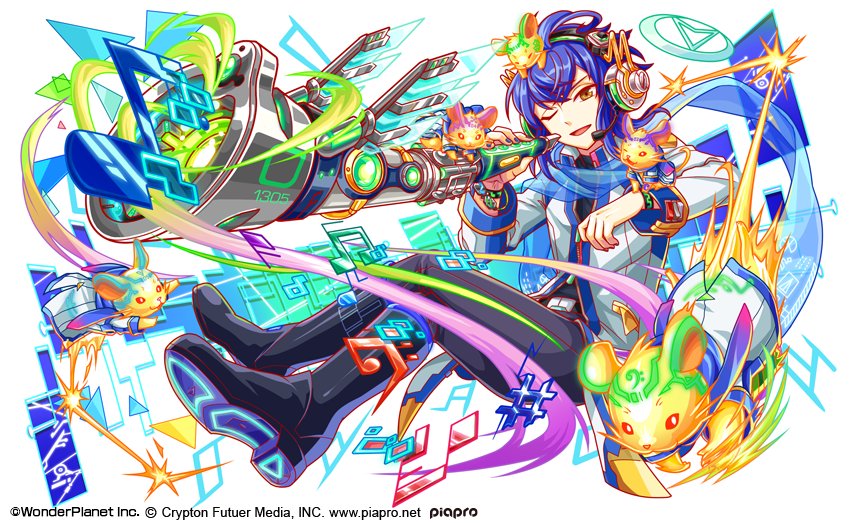 Unit Gained: KAITO Hamelin (Unit Name: Rodent Romancer Hamelin)
Blue element unit.
Other Miku-centric Quests
There are three other quests for Miku-related units as well! Please note that, once again, the units shown are their final forms. Those shown in screenshots are the units you can expect to receive from the quest.
Sing it! Hatsune Miku v3 Wizard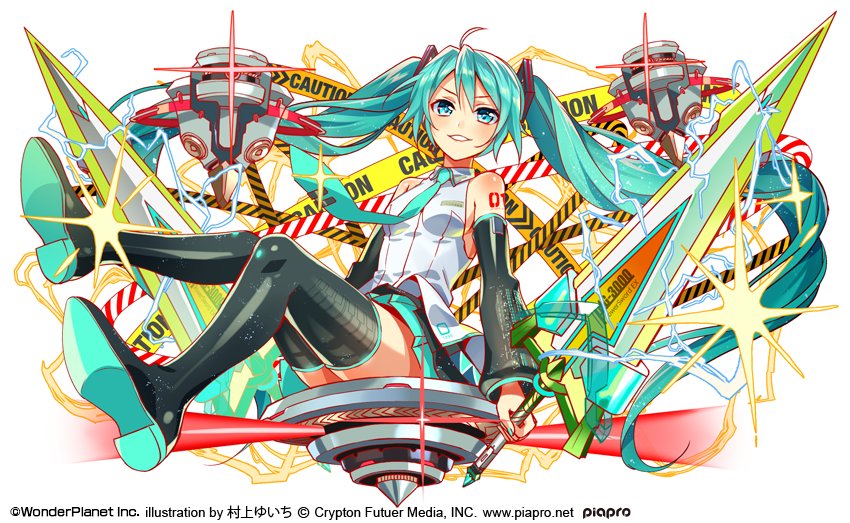 This yellow unit packs an incredible punch and fans are recommending you try to get her maxed out in both level and bugs. However, you'll need the Snow Miku 2017 unit to Awaken her to her final six star form pictured above. You can get both her 4 star and 5 star forms from the quest.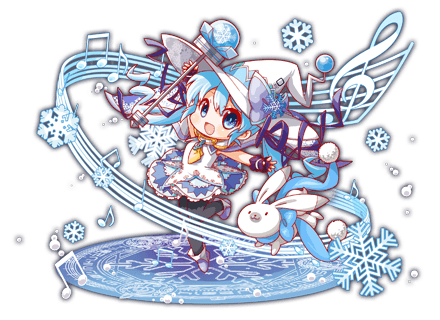 Completing this quest will also reward you with a Snow Miku 2014 unit!
Note that, at the moment, we're not sure what completing the quest means. We do know that completing it in multiplayer when you aren't the host doesn't get you the prize. However, we've yet to be able to test if playing in multiplayer as the host and winning counts.
Starry Sky Diva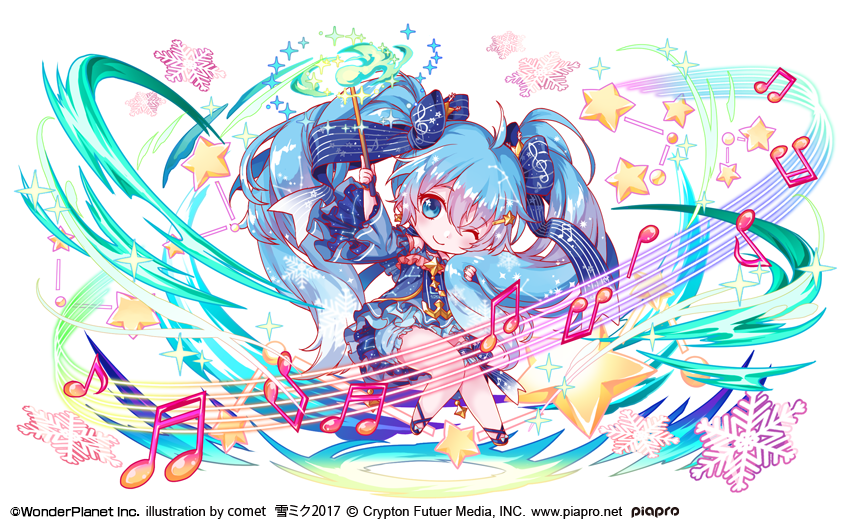 The "Starry Sky Diva" quest gives you a Snow Miku 2017 unit! This green unit is focused on healing, which is actually pretty useful at times.
Frosty Diva
The "Frosty Diva" quest will net you two different Snow Miku 2016s. Note that the lower leveled one doesn't Awaken into the higher leveled one! The only way to get the high leveled Snow Miku 2016 is to do the "Frosty Diva" quest on "Expert" or "Legend" difficulty.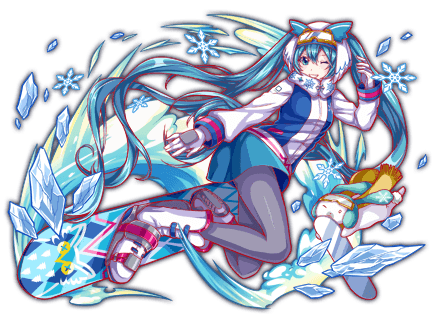 Completing the quest on "Legend" difficulty will also net you a special Snow Miku 2016 unit!
Much like with Smow Miku 2014, we're still researching what completing the quest means.
Free Unit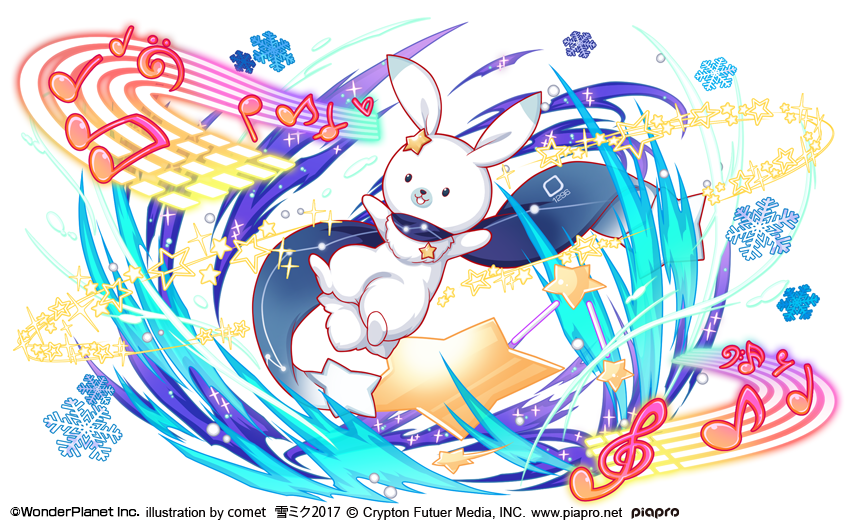 And we can't forget about the free unit! Log in before February 17th to grab yourself a free Yukine unit based on his 2017 design!
Where to Get Crash Fever
Crash Fever is available on Android and iOS. Be sure to check it out!
---
Sources: Crash Fever Official Website, Crash Fever Reddit, Crash Fever Twitter