Are you ready for a new contest by POPPRO featuring Hatsune Miku and her crew? Wonderful, because the Chinese version of Piapro is now looking for illustrations to be used for a 2020 calendar!
About the Contest
It is time for artists to join POPPRO once more, and this time illustrators will have the chance to provide artworks for a new calendar featuring Miku and her friends!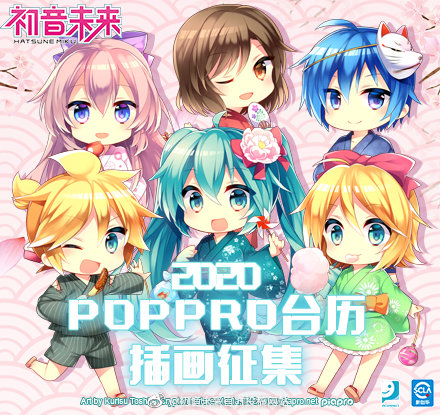 You can join the contest starting today until September 16th at 23:59 (CST), and the request is to provide artworks for all of the 12 months. Each months appear t have a set character (or characters) as target for its artwork and you can apply as many drawings as you wish. Let's check the guidelines and the target list!
Character Targets
January: Megurine Luka
February: KAITO
March: Hatsune Miku & Kagamine Rin
April: Megurine Luka & MEIKO
May: KAITO & Kagamine Len
June: Kagamine Rin
July: Hatsune Miku & Megurine Luka
August: Hatsune Miku
September: MEIKO & KAITO
October: Kagamine Len
November: MEIKO
December: Kagamine Rin & Len
Guidelines
Resolution: A3 format (3508×4961), 300 dpi or more
Format: JPG
Color Mode: RGB
NO logo, text or watermark aside of the ones each characters bear on their arm will be accepted, same goes for derivative characters and designs taken from videogames, anime and manga.
Official designs, slightly edited or not, and original ones from the artists are however very well welcomed!
Please follow those guideline very closely or your entry might not be selected and considered invalid!
Remarks
Your illustration must be an original artwork from you. Please do not use other people's drawings.
You can submit as many entries as you like and those artworks do not need to be made specifically for the contest, all they ask is for your drawings to not been previously used for commercial/promotional purposes before.
Make sure you write a proper title for your entry and specify the month you intend to submit it for. Be aware they might use your artwork for a different month.
You an draw multiple characters on the same picture, just remember the main character(s) must be its protagonist(s), while the additional ones just a decoration!
Be aware that your work might not look exactly the same due to CYMK conversion and trimming during printing process.
Contest's Term of Usage:
You must be 18 or older in order to partecipate. In case you're younger, you will need permission from your relatives.
Artworks made in collaboration between multiple people can only be represented by one single individual.
Please submit your entries before the deadline.
In case of infringement of a third party copyright, the organizers take no responsibility of the issue. The contestant shall solve it instead.
Make sure to use a valid e-mail address, as they will inform you of your winning entry via e-mail. You need to confirm and reply to them within 10 days, or your winning work will be canceled.
Keep your project files and be prepared to give them to the organizers, they might ask you to provide them to ensure the best quality out of your entry in case it gets selected!
The winning entry may be promoted on social medias and such by the organizers.
Any entrant that does not follow said term of usage will be disqualified.
Remember the License!
Don't forget to make sure license settings are checked in your entry! Below you can find some example!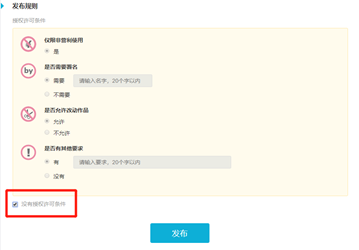 To submit your entry you can click on this cute blue balloon on the contest's press release page.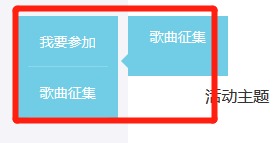 You will need a POPPRO account to submit your entry. We know, the language barrier looks very scary for overseas fans, but SCLA was caring enough to provide us a page with guided instructions on how sign in into the website for their foreigner users! You can find it here!
Prizes
There will be 12 different winning artworks, and and each artist will not only get to see their drawings used on POPPRO's 2020 calendar and exhibited during future concert at venues, but will also receive a selection of Hatsune Miku merchandise!
Source
VNN wishes good luck to all of the artists that will join the contest! Please show them all your support with us and don't forget to stay tuned with us for further updates on your favorite virtual singers!
Hatsune Miku is on Facebook (English and Japanese), Twitter (English and Japanese), Youtube and Weibo
Find POPPRO on Weibo
Contest Announcement Press Release