Hi everyone!
We're here to bring you up to speed with the latest news regarding the ticket refunds for the postponed "MIKU EXPO 2020 USA & Canada Tour" due to the COVID-19 virus.
Crypton Future Media made an official announcement today via the official MIKU EXPO Twitter account where they started by profusely apologizing due to some unforeseen issues with the issuance of refunds for the tickets.
You can read the full statement below: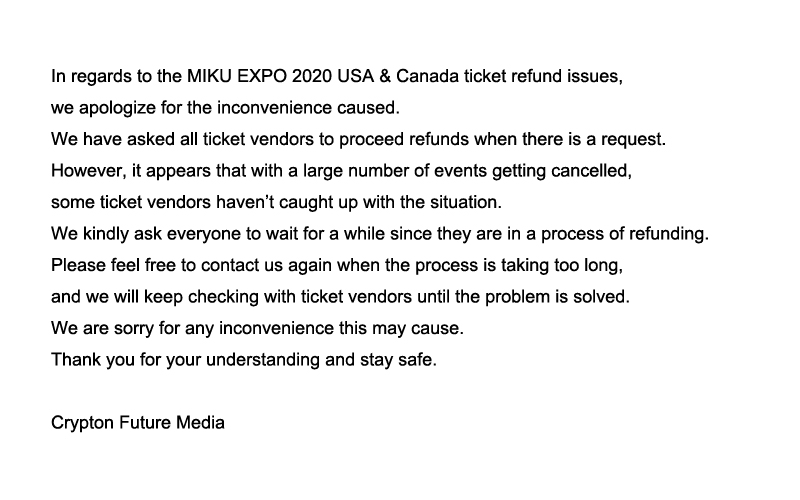 Don't forget that the MIKU EXPO 2020 USA & Canada Tour was postponed for September-October 2020 from its original date in April due to the expanding pandemic of the feared COVID-19.
Sources