Another month has gone by and that means another set of official illustrations from Gynoid!
This month, there are two new illustrations of v flower, one based on her v3 design and one based on her v4 design.
While the previous illustrations of flower were more stylized and cute, I (Jade) feel that these illustrations capture more of her 'cool' side.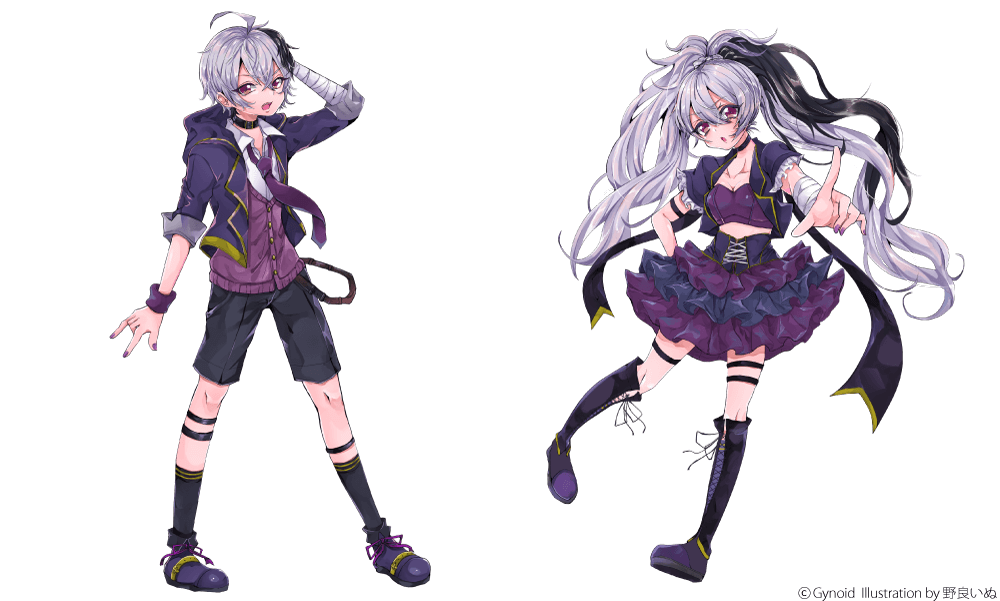 Let's not forget the artist who drew these lovely illustrations! The latest illustrations of flower were drawn by the artist Norainu (野良いぬ).
If you like what you see and are interested in seeing more of Norainu's work, you can visit their website here.
【お知らせ】
大好きなflowerちゃんを描かせて頂きました!
動画などでの使用OKなイラスト素材なので是非使ってください!?
ダウンロードはこちらhttps://t.co/RnaeFbkpp2 pic.twitter.com/nky8uLdLMp

— 野良いぬ (@norainu03019) May 1, 2018
【Announcement】
I was given the honor of drawing my beloved flower-chan!
The illustrations are OK to use as video material and more, so please feel free to use them! ?
Download here: http://gynoid.co.jp/news/view/56/
Gynoid and flower herself also Tweeted about the new illustrations on their own Twitter accounts. flower sounds like she can barely believe it is her!
[更新情報!]毎月恒例、ガイノイドのイラスト素材。今月は、野良いぬ( @norainu03019 )さんに描いていただいたflowerです!動画等での使用は自由ですので、皆様どうぞお使いください! – https://t.co/3U62S92Omf pic.twitter.com/9z3cUSmIpX

— gynoid_jp (@gynoid_jp) May 1, 2018
[Update!] New month, new artwork from Gynoid. This month features flower, drawn by Norainu (@norainu03019)! They are free to use for videos and such, so please use them by all means! – http://gynoid.co.jp/news/view/56/
ちょっと!カッコよすぎない?!私だよね?!?!

— v flower (ブイフラワ)公式 (@v_flower_jp) May 1, 2018
Lookie! Isn't this just too cool?! It's me, you know?!?!
If you want to use these free v flower illustrations in your own works, you can download and start using them by clicking here.
However, please remember that if you wish to use the illustrations for commercial purposes, you must first ask for permission from Gynoid to do so.
Source Links