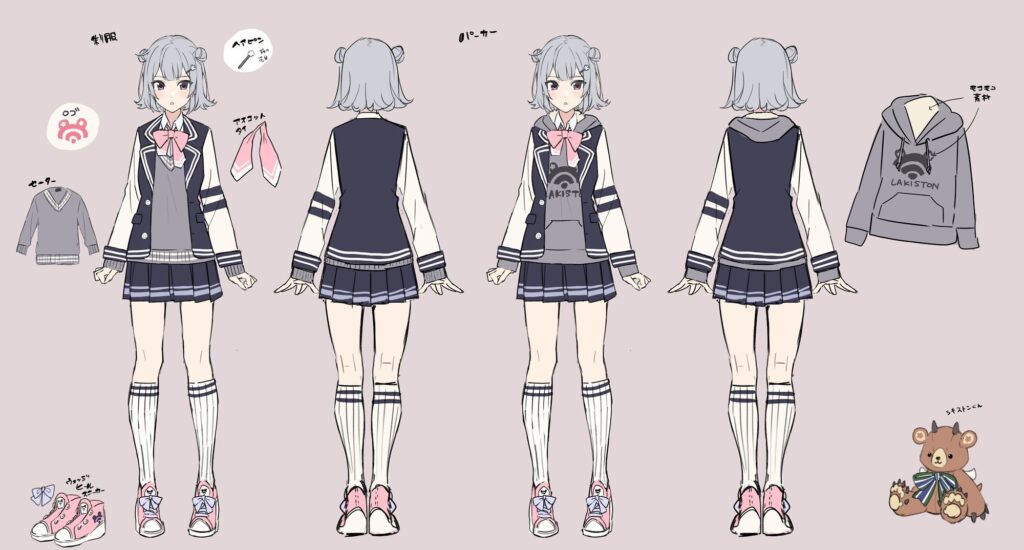 Koharu Rikka (小春六花) is an upcoming VOICEROID voice library being crowdsourced and developed by TOKYO6 Entertainment. Announced a few days ago, on the 16th, big plans are in store for this cute gal.
About Rikka
Rikka is a high-school sophomore, designed by Teshima Nari (手島nari), and voiced by Yoshino Aoyama. She's 160 cm tall, her birthday is May 16th, and her companion is a teddy bear named LAKISTON.
About TOKYO6
TOKYO6 Entertainment was formed by Akasakov, a former VOCALOMAKETS team member. This will be their first project and is definitely an exciting one. If crowdfunding is successful, TOKYO6 plans to create a singing library, live appearances, and much more!
The Crowdfunding
The official page for the campaign is hosted on GreenFunding. It will be updated as time progresses and the campaign is launched on the 28th of this month.

As experienced VOICEROID crowdfunders, the company behind Tohoku Zunko (SSS LLC), will be handling the actual fundraising portion for TOKYO6. They hope to raise ¥7,000,000 JPY for the project which will cover the VOICEROID development, as well as 400 exVOICE samples.
¥500 JPY
Early access to Rikka illustrations.
a Thank-You card from Rikka.
¥5,000 JPY
Previous rewards
Exclusive exVOICE rewards
¥30,000 JPY
Previous rewards
Koharu Rikka VOICEROID Library
One T-shirt
An acrylic keychain
A postcard
A LAKISTON badge.
¥60,000 JPY
Previous rewards
A personalized thank you audio-message.
Two autographed postcards: one from Teshima Nari and one from Yoshino Aoyama
¥200,000 JPY
Previous rewards
An autographed copy of Rikka's VOICEROID Library, signed by Teshima Nari and Yoshino Aoyama
Invitation to an exclusive birthday-party event. (This reward is limited to ten people.)
Links
Crowdfunding Link (updated when crowdfunding goes live)