Another month, another contest! This time it's movic's turn to team up with Piapro and make an amazing new 2020 weekly calendar, however, they need the help of all of the artists around here to make this project a reality! Will you join forces with them!
Seasons and Trips!
This time we got two different theme artists can choose for their artworks: "The four seasons (Winter/Spring/Summer/Fall)" and "Travelling around the world"!

Similarly to their past contests you will need to be registered on Piapro to submit your entries, and those who previously submitted an entry for their 2019 calendar contest, loosing said contest, can change their tags and submit them again (it must follow either of those themes, of course!).
Requirements:
Characters allowed: Hatsune Miku, Kagamine Rin & Len, Megurine Luka, MEIKO, KAITO
Size: A4 Format (3508 x 2480px, it must be vertical)
File Format: PNG
Color Mode: RGB
Resolution: 350dpi or more
Remember to make sure you do not choose any license when submitting your entry, just like the example below!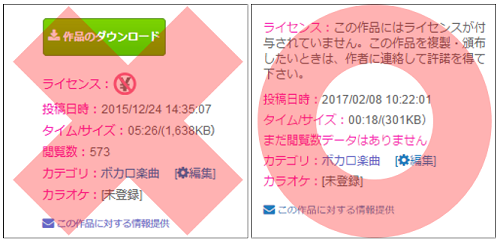 Only official and fanmade designs made by the entrant themselves will be accepted (no manga, anime or videogames outfits), you cannot draw other derivative characters there (such as Mikudayo) and you must avoid using text or watermarks on the artwork (the numbers on characters' shoulders are okay though!).
You can submit your entry by clicking here! Don't forget you need a Piapro account first!
Please remember your artwork might get trimmed or look slightly different due to CMYK conversion and printing process!
Deadline and Prizes
Deadline is October 15th at 5PM JST and winners of this contest will:
See their artwork adopted officially.
Receive a copy of said 2020 calendar alongside some Hatsune Miku goods.
GRAND PRIZE: Have a chance to illustrate more official artworks in the future. (Only one of the winners will get this opportunity)
They will choose 53 artworks in total and winners will be contacted by Crypton Future Media itself via email.
Source
Are you ready for some amazing artistic competition? We cannot wait to see your entries, so make sure to link them to us as well!
Remember to follow us on VNN for more news and contests!
Hatsune Miku is on Facebook (English and Japanese), Twitter (English and Japanese), Youtube and Weibo
You can find movic on Twitter
Contest Page
Press Release