A plushie of Snow Miku Plush Snow Parade Ver. has made its appearance in Gift ONLINE SHOP!
The plush toy has been carefully designed to include all the fine details of her costume, so expect a high fidelity product when you purchase it!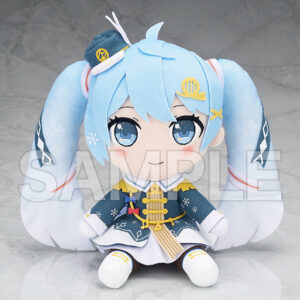 Be advised that you will have a limited amount of time to purchase this awesome plush of Hatsune Miku, keeping in mind this is a limited quantity product! We've got all the details below:
Pre-Order Dates: From February 14, 2020 @ 18:00 PM JPT on to February 25, 2020
Shipping Time: Scheduled to ship around mid-March 2020
Purchase Limit: 3 per person
Price: 4,400 yen (tax included)
"Snow Miku Plush Snow Parade Ver." is available here.
Make sure to get your plushie before it's too late! Here at VNN we're eager to see your comments regarding this cute Hatsune Miku toy!
Sources