If you enjoyed last year's "Hatsune Miku and the Wizard Twins LICO & GLI" collaboration campaign between Hatsune Miku and snack food company, Glico, then you'll be ecstatic to learn that a continuation of that campaign entitled "Magical★Shiny Picnic" has been announced for 2017!
The motto for this year's campaign is "うたって!わらって!お菓子な♪バカンス (Sing, Laugh, and Enjoy a Snack-Filled Vacation!)," and is themed around picnicking. Starting on May 23rd, anyone who purchases at least two pieces of Glico snack food items at participating AEON stores across Japan will receive one of eight different clear file folders for free. The illustrations on these folders depict Hatsune Miku, Kagamine Rin, Kagamine Len, Megurine Luka, MEIKO, KAITO, and the Glico mascots LICO and GLI enjoying a picnic outing together!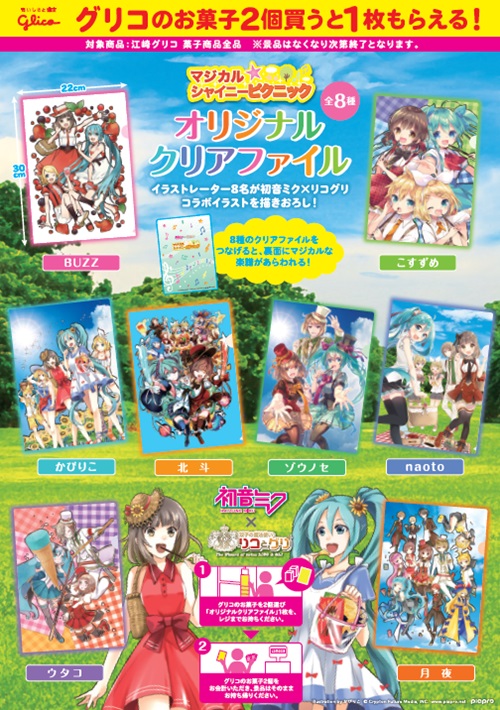 Illustrations for these folders were provided by the artists BUZZ, こすずめ (Kosuzume), かぴりこ (CATSCAT), 北斗 (Hokuto), ゾウノセ (Zounose), naoto, ウタコ (Utako), and 月夜 (Tsukiyo). Some official samples have even been uploaded online by their respective artists!
【お知らせ】5月23日より、本州・四国のイオンさんにて、リコグリ×初音ミクのコラボ企画開始です!グリコのお菓子を2コお買い上げで、オリジナルクリアファイル1枚もらえます✨クリアファイルのイラスト1点描かせていただきました!ぜひゲットしてください✨ pic.twitter.com/Z5uOJJSBWc

— こすずめ@単行本発売中! (@kosuzume_pipit) May 16, 2017
"The LICO & GLI x Hatsune Miku collaboration campaign begins on May 23rd at AEON stores across Honshu and Shikoku! Buy any two Glico snacks and get an original clear file folder for free✨ I even had the honor of illustrating one of them! See if you can obtain it!"
「初音ミク×双子の魔法使いリコとグリ」コラボ特典クリアファイルのイラストを描かせていただきました!
5月23日より本州・四国のイオンさんにてグリコのお菓子を2つ購入すると、オリジナルクリアファイルを1枚ゲットできます!
公式ブログ https://t.co/w6k0reUK8X pic.twitter.com/Akq5KNUq1m

— 北斗 (@hokuto529) May 16, 2017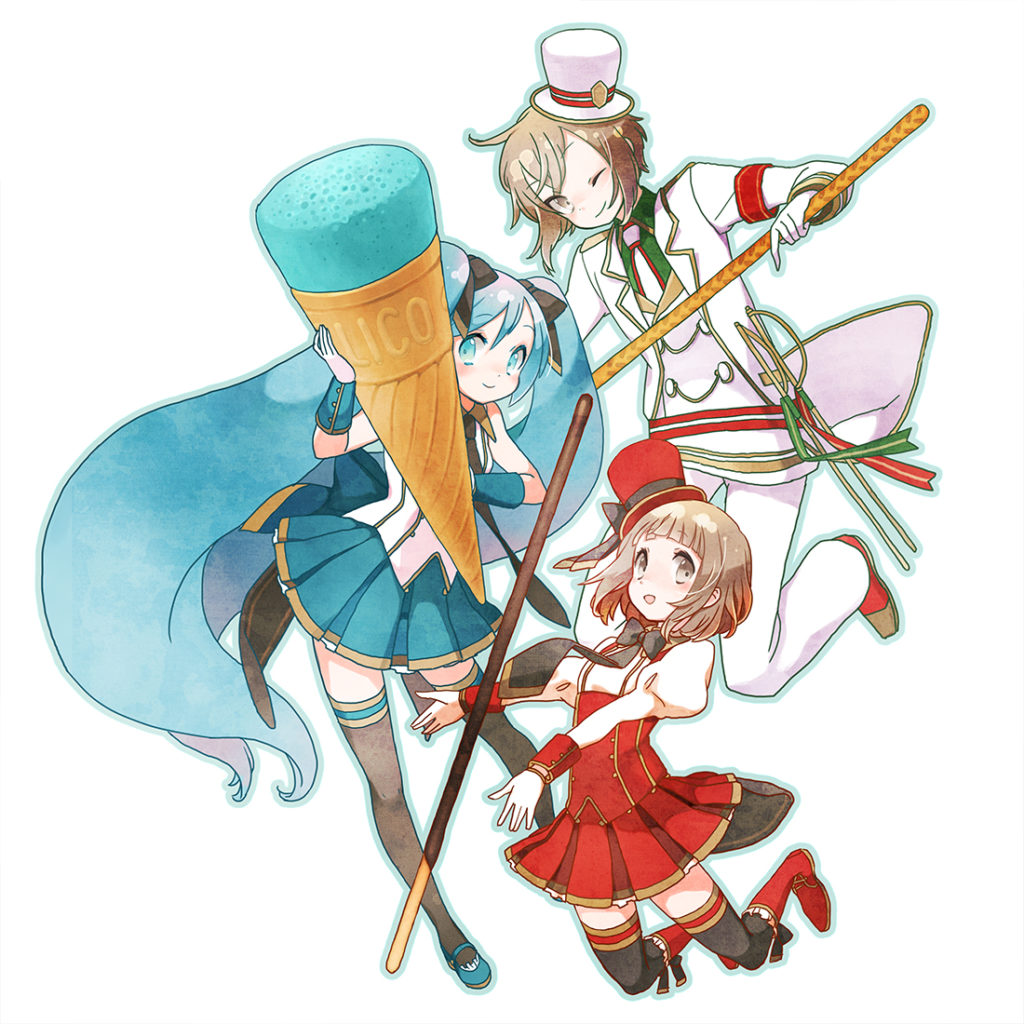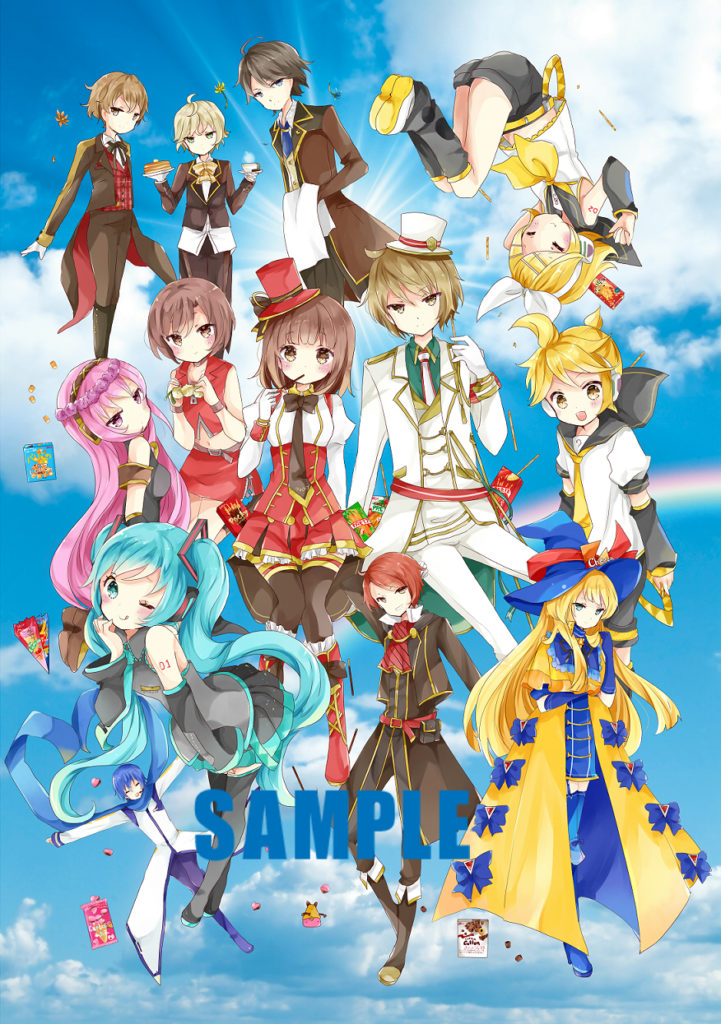 If that isn't enough to get you into the picnicking mood, then maybe listening to the campaign's promotional theme song will!
Song title: "Picnic" (based off a British folk song)
Lyrics: Eichi Hagiwara (1887-1954)
Singer: Hatsune Miku
Arrangement: Yasuhiro Nakashima
Illustrations: ヨシフミ (Yoshifumi)
Information Source