Those of you who are looking to get some cool Vocaloid-themed merchandise, mark your calendars – For Fans By Fans is having a Black Friday special on all things Hatsune Miku on their website beginning on November 25th. You'll be able to get discounts of up to 75% off!
All Miku merchandise can be found at this link: https://ffbf.link/Miku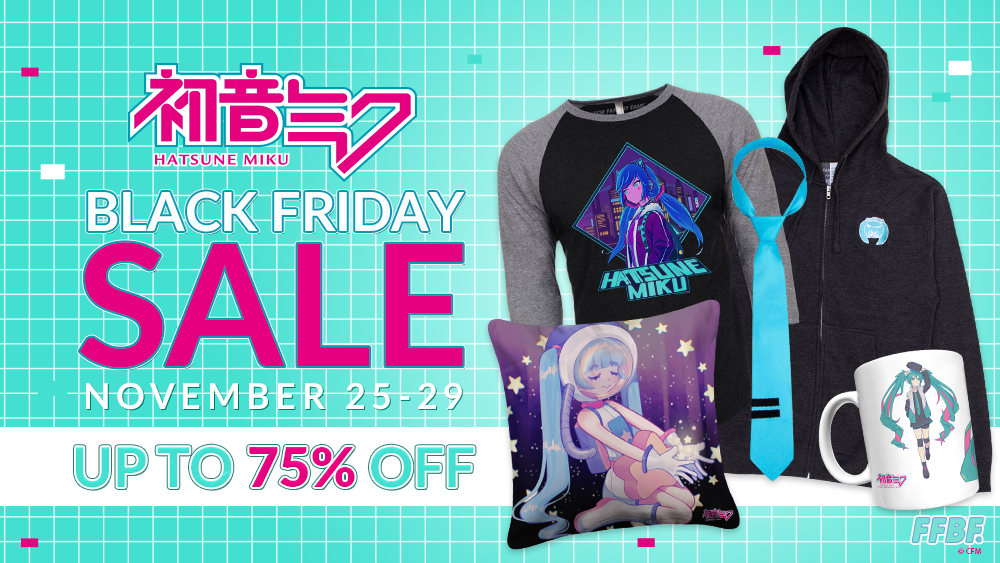 A Brand New Collection
We are also very excited for you to see the Cosmic Wanderer collection that was recently announced from For Fans By Fans, with beautiful galaxy-themed art done by WAWA! There's a number of merchandise to look through, including acrylic stands, stickers, pillow cases, mugs, and mouse pads!
Browse the collection here: https://ffbf.link/mikucosmic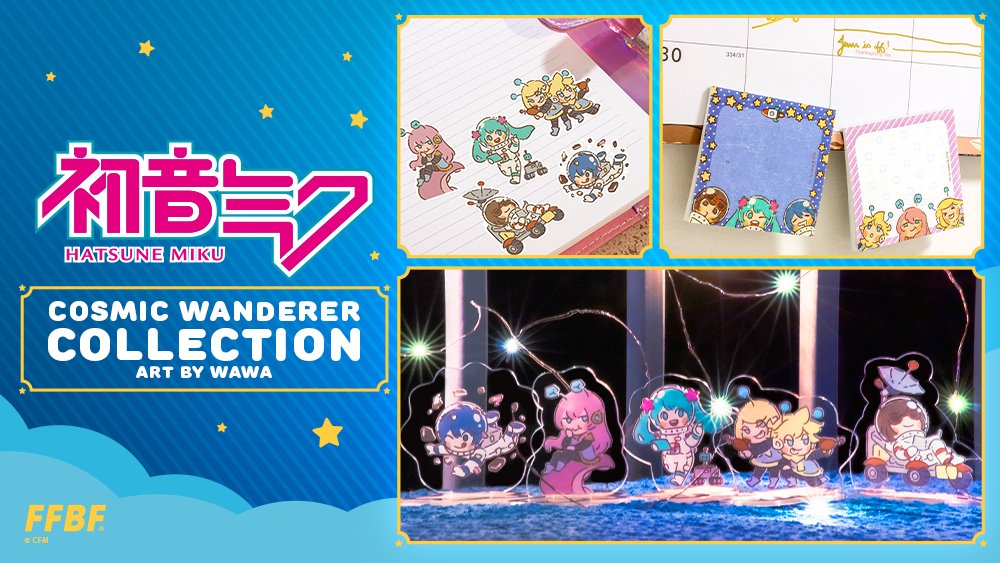 There's never been a better time to plan out how to increase your collection with adorable Vocaloid merchandise!