It's been a few months since we announced the contest, so now we're here to promote the winners of the Hatsune Miku Digital Stars Challenge, hosted by For Fans By Fans!
Designs are being sold right now, so take a look and support the creators of your favorite designs with every purchase.
https://www.forfansbyfans.com/feature/hatsune-miku-digital-stars-launch.html
And now onwards to this theme's Fan Forge Design winners!
Grand Prize Winner: "Pop Star" by Hiro Earth People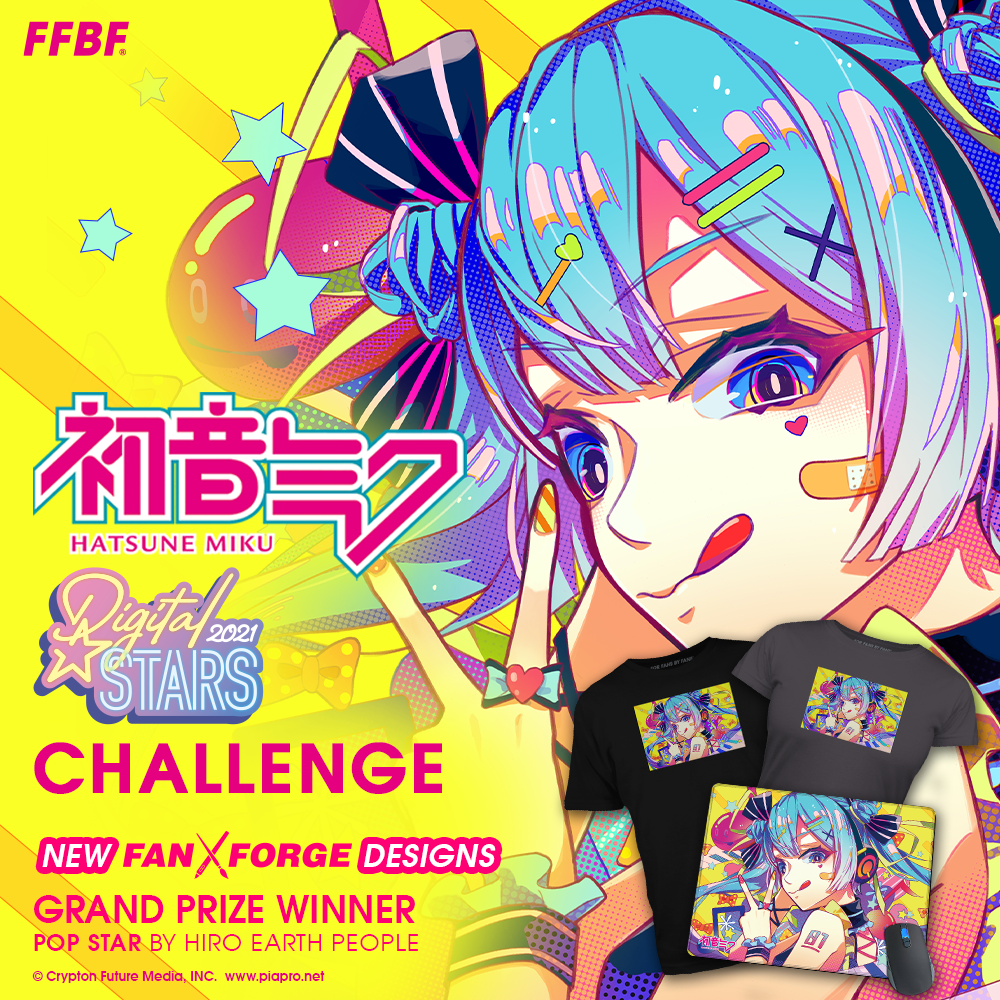 Runner Up: "Space Music" by Shinkuplanet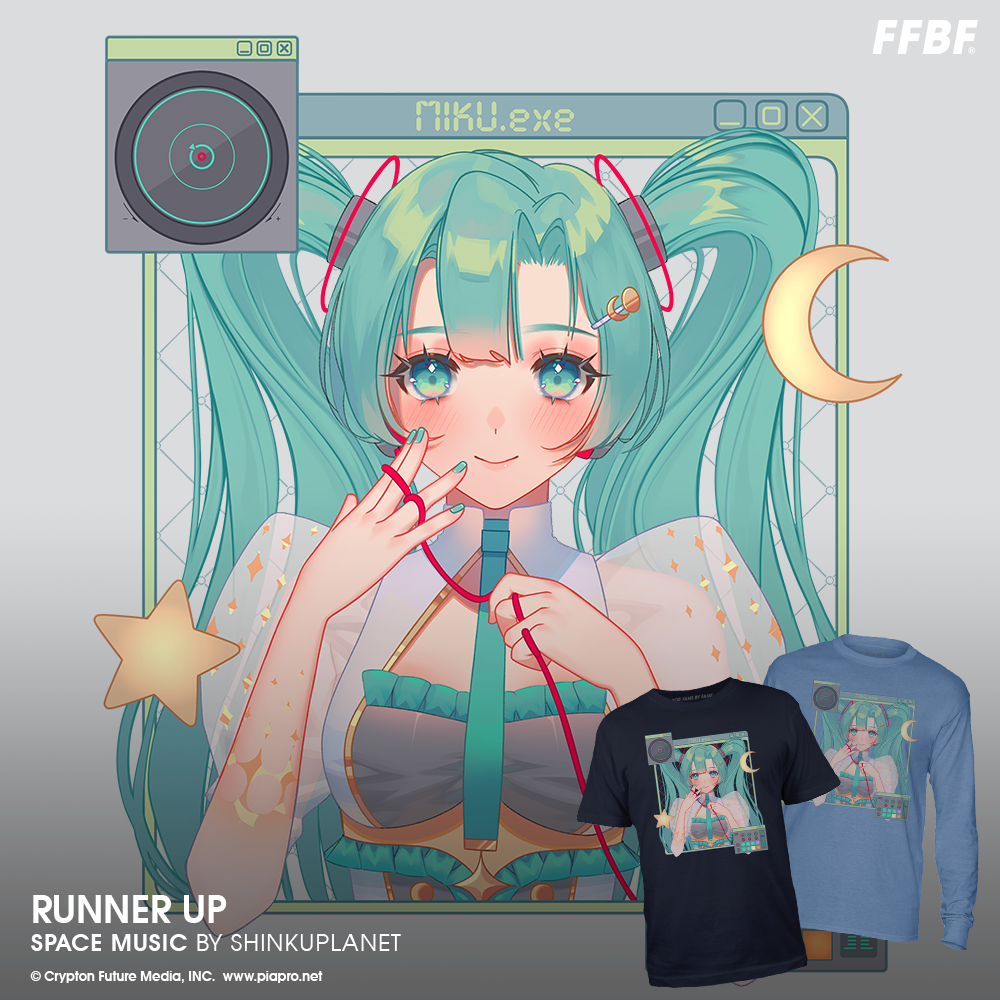 Runner Up: "Astronaut Miku" by chemica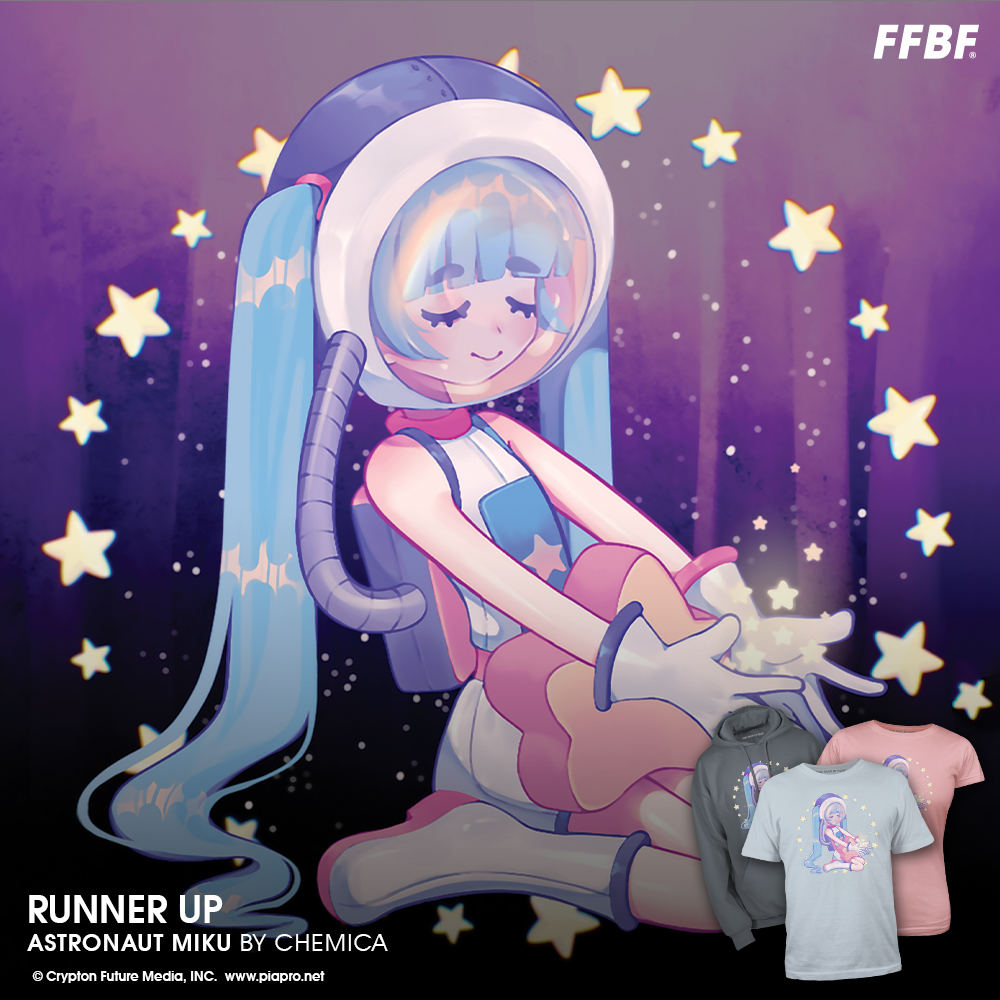 Tsunako Prize: "Miku Star Fever" by hazure21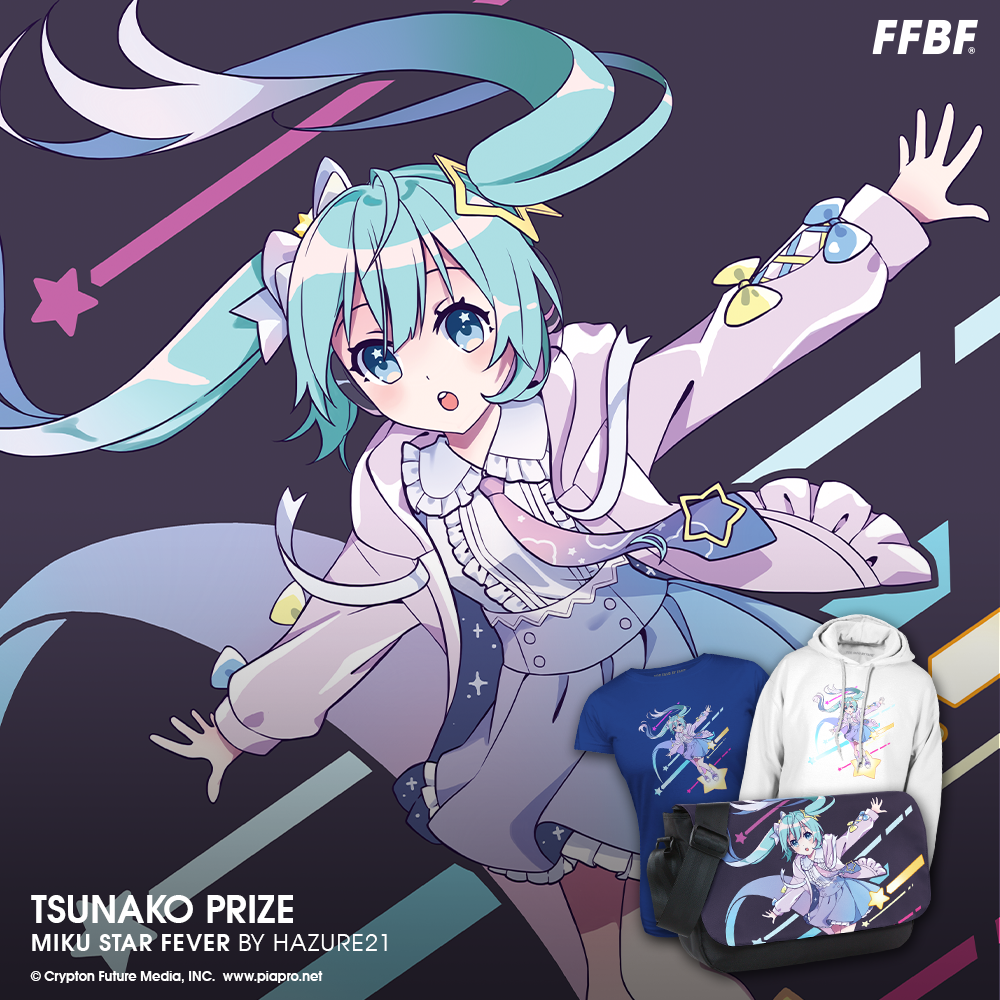 For Fan By Fans Prize: "Digital Stars" by 17ONESEVEN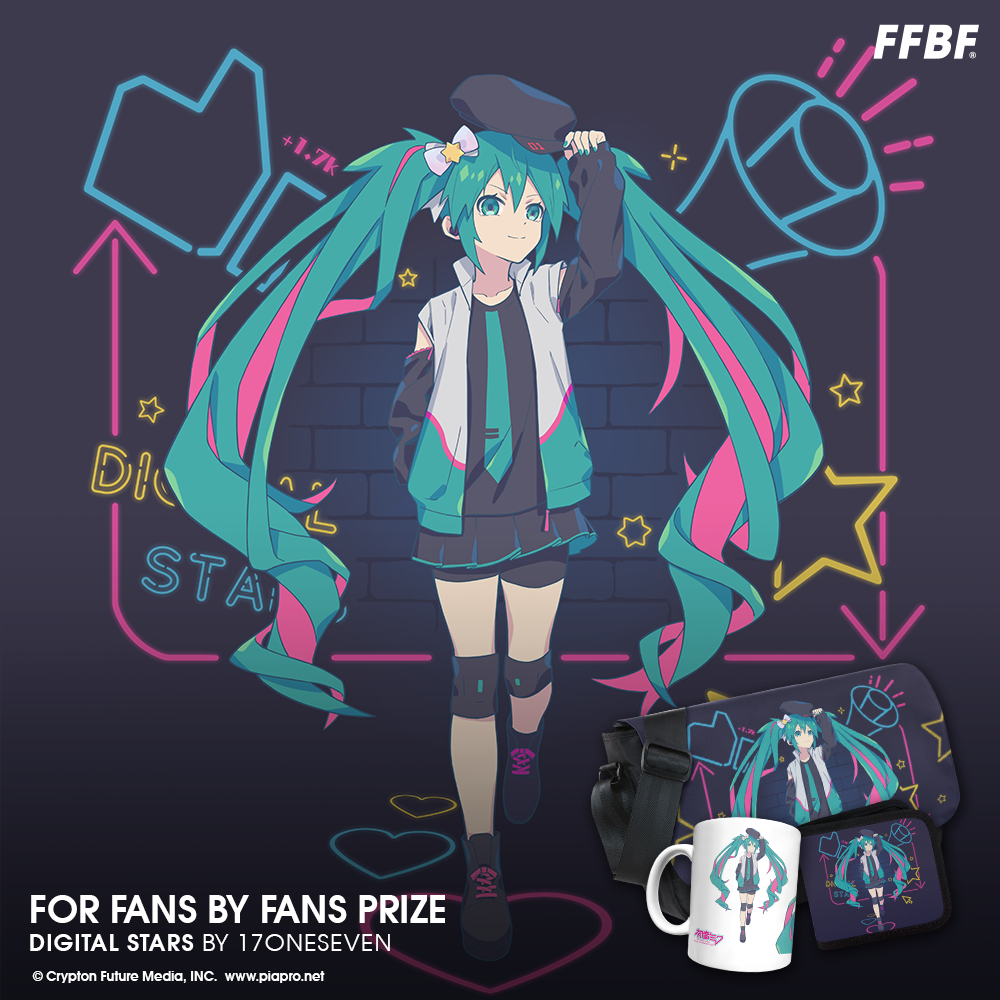 We extend our congratulations to the winners and all the participants in every Fan Forge. It never ceases to amaze me at the amount of passion the community gives back to their favorite characters, and the beautiful art they make! From shirts to sweaters, bags and posters, even mousepads, the merch choices are almost endless. What are you looking to pick up this time around?
https://www.forfansbyfans.com/feature/hatsune-miku-digital-stars-launch.html