The Crash Fever x Hatsune Miku 2018 collaboration is fast approaching in the Japanese version of the game! It is scheduled to begin on January 25th, and we have two new units and some other new information that have been revealed!
Please remember that there is no official confirmation of the Miku collaboration returning to Global. Please stay tuned to VNN for updates.
New Units
The newest press release reveled two new units! One is the much anticipated Snow Miku 2018 unit while the second is a surprise addition to the regular Miku units! Please note that the English translations are NOT official. We're simply providing a rough idea of the unit names.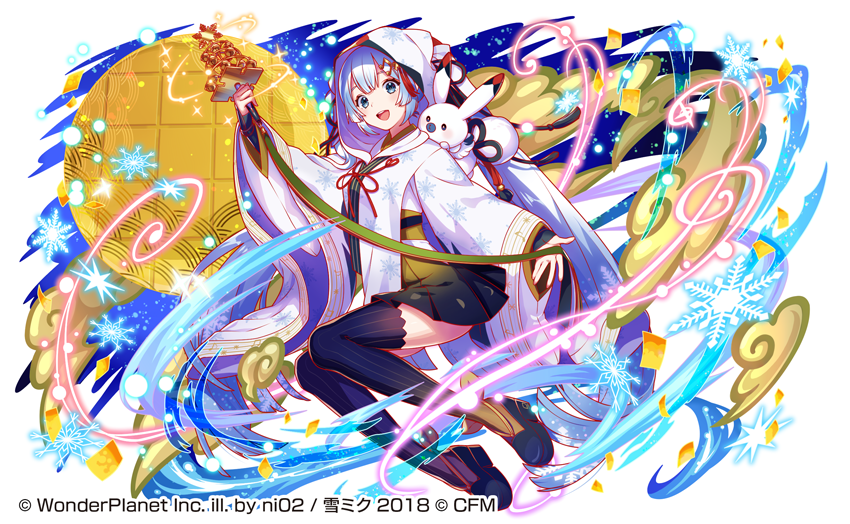 羽衣纏う冬の使者 雪ミク2018 (Winged Messenger of Winter, Snow Miku 2018) illustrated by ni02. (Find the illustration on Pixiv here)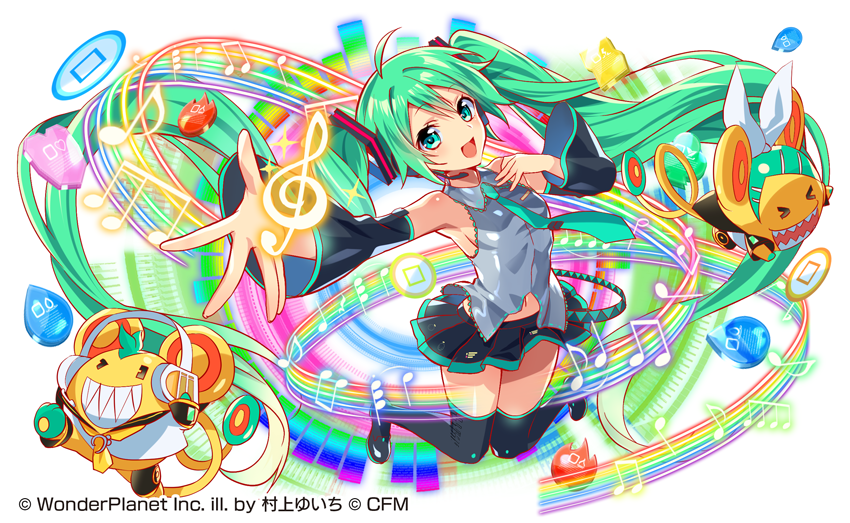 結実する未来 初音ミク (Harbinger of a Bright Future, Hatsune Miku) illustrated by 村上ゆいち (Yuichi Murakami)
Obtaining Units
While specific details are yet to be revealed, the press release mentions that the units can be obtained in various ways. They mentioned quest drops, login bonuses, and random gachas, but also said there may be other ways to obtain the units as well. Be sure to check when the event begins to see what you'll get each day for logging in! Crash Fever has been giving a lot of login bonuses recently, so you may just obtain an exclusive unit for free!
Twitter Campaign
Furthermore, to commemorate the start of the new collaboration, Crash Fever is holding a retweet campaign on their official Twitter page. From January 18th through the 25th, anyone who retweets the below tweet will get the chance to be selected at random to receive a special prize!
【ミクコラボ開催決定記念】本キャンペーン期間中にこのツイートをRTしていただいた方の中から抽選で豪華景品をプレゼントいたします!RT数に応じて豪華景品が増えるチャンス! https://t.co/smJHULtBIF #クラフィ #初音ミク pic.twitter.com/IQCnmiGumy

— クラッシュフィーバー公式(クラフィ) (@CrashFever_PR) January 18, 2018
【Miku Collab Commemoration】Throughout this campaign period, anyone who retweets this tweet will get the chance to be randomly selected to win a fabulous prize! The more retweets it gets, the more prize chances there will be!
#クラフィ #初音ミク
Depending on how many retweets the tweet gets, more prizes will become available! Here is what you can win:
3,000 Retweets: 30 people will win a Snow Miku 2018 can badge
5,000 Retweets: 20 people will win a Snow Miku 2018 acrylic keychain
7,000 Retweets: 10 people will win a Snow Miku 2018 mini towel
10,000 Retweets: 3 people will win a Snow Miku 2018 T-shirt
In this same tweet, it is also revealed that Crash Fever's January 24th livestream – hosted by Ryouran Hyakka , Aya White, and AkihideP – will be a special episode covering everything that there is to know about the new collab right before it begins! Players who would like to watch should keep an eye on Crash Fever's official YouTube channel or Niconico Live on January 24th at 7:00 pm (JST) to catch the livestream!
More Information
For more information, be sure to stay tuned to VNN. We'll be sure to reveal details as they come. If the event does go global, expect in-depth coverage as Hoshi has been playing Crash Fever for almost a year now and will be able to play most if not all of the events this time! You can also check out the links below for information on the previous event in the global version.
Hatsune Miku Returning to Crash Fever in 2018!
Global Week One Coverage of the 2017 Event
Global Week Two Coverage of the 2017 Event
Reddit Post Covering the 2017 Global Event
Where to get Crash Fever
Crash Fever is available on Android and iOS. Be sure to check it out!