Recently, YAMAHA announced a collaboration project between VOCALOID and the Unity game engine. To mark the occasion, Japan's moe mascot for the engine will be receiving a VOCALOID 4 voice bank. VOCALOID Unity-chan is set to be released in December of this year.
VOCALOID Unity-chan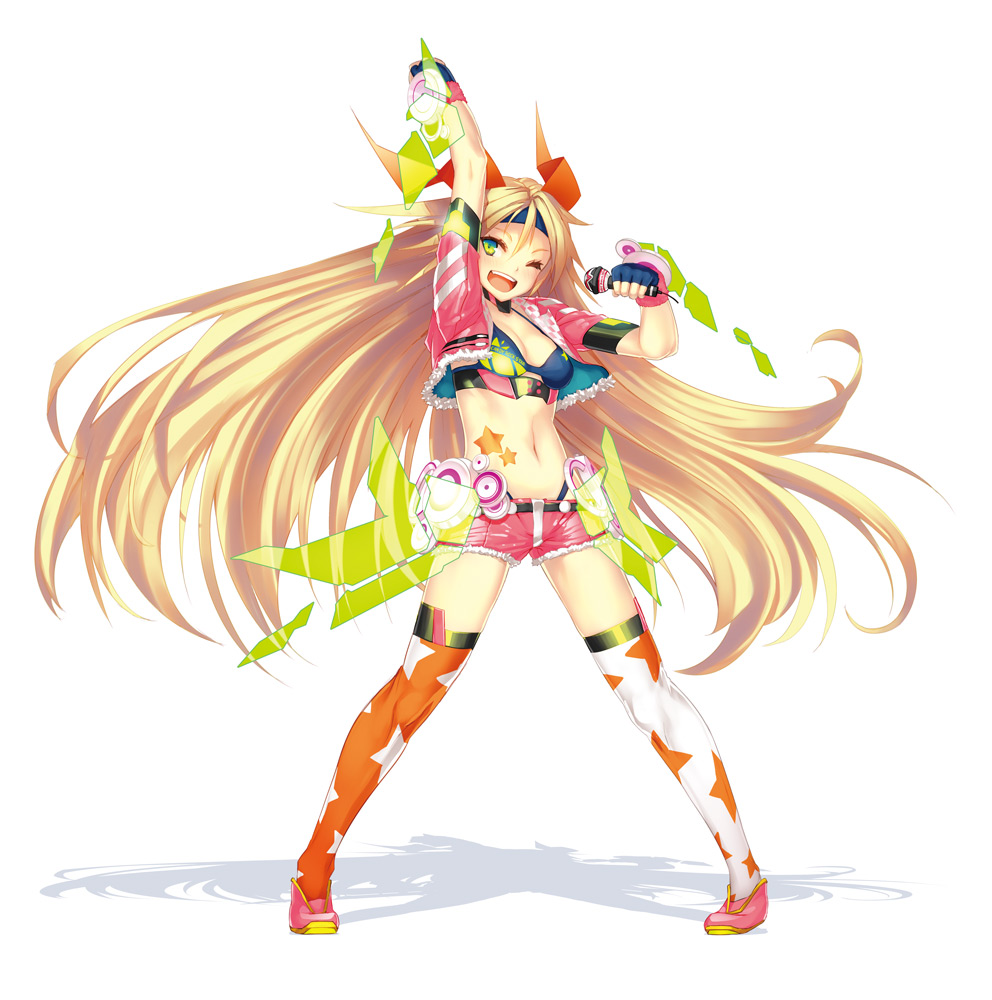 Not much is known about the Japanese VOCALOID at the moment. Her design has been released but demos of her voice aren't yet available.
Unity-chan's real name is Kohaku Otori and she's voiced by Asuka Kakumoto. She and related characters are licensed for free under certain terms and it appears that her VOCALOID voice bank may also be free for use under these terms. However, this is subject to change.
From a video uploaded to Unity Japan's official YouTube, we can get an idea of what Unity-chan's voice will sound like. This is NOT her voice bank singing. It is her voice provider.
VOCALOID for Unity!三人分の歌をリアルタイム生成しているので、大サビで疲れてきた声になるのを、タップすればするほど元気に歌ってくれるそう!! #cedec2015 https://t.co/dOq80yxqYe

— Somelu (@Somelu01) August 26, 2015
There has also been a "leak" on Twitter of Unity-chan's voice. This is likely of her bank in either alpha or beta stage and should not be taken as representation of the final product.
VOCALOID for Unity
VOCALOID for Unity is a project that will allow the use of the VOCALOID 4 Editor within Unity 5.0. This will allow users to put VOCALOID tracks into their games without having to use sound files.
It appears that you will have to own the VOCALOID 4 engine for VOCALOID for Unity to work.
In addition, voice banks may not be compatible with VOCALOID for Unity and will need updates to be usable by the program.
More information about the program will be released in the following days. There is a panel set to be held during CEDEC 2015 which is currently taking place. We will post more information when it becomes available.
---
Sources: Vocaloid Otaku, Wikipedia, YAMAHA Press Release