EmpathP hosted an animation test stream this evening, highlighting the animations that have been completed so far. In addition to streaming. she also gave people information on the concert itself, showed off the merchandise she has set to go, and let fans know about shipping plans for all the Kickstarter backer merchandise. Here's a roundup of all the recent VOCAMERICA updates!
Animation Test Screening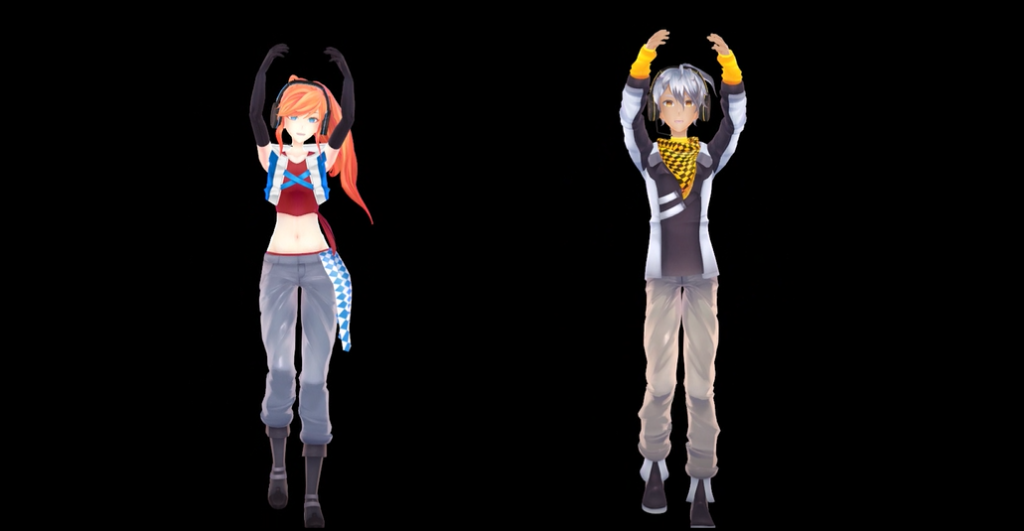 The screening recently held was a test for animation only. The stream was just a test of animation and of some of the new versions of the songs we have and wasn't at ALL final. Instead, it was meant to give the backers an idea of what the animation in its raw form is like. The animations still need to be smoothed and have special effects added.
In addition, the set up shown wasn't a true representation of what the concert will look like. A concert set up made for a stage isn't quite going to fit into anyone's house.
The songs featured in the animation test were:
1.) "Fade" featuring DEX and DAINA
2.) "My Impulse" featuring DEX
3.) "Wildfire" featuring DAINA
4.) "Burenai ai de" featuring Namida
5.) "Define me" featuring MAIKA
6.) "En tu mirar" featuring MAIKA
7.) "ECHO DJ-Jo Remix" featuring DEX, DAINA, and RUBY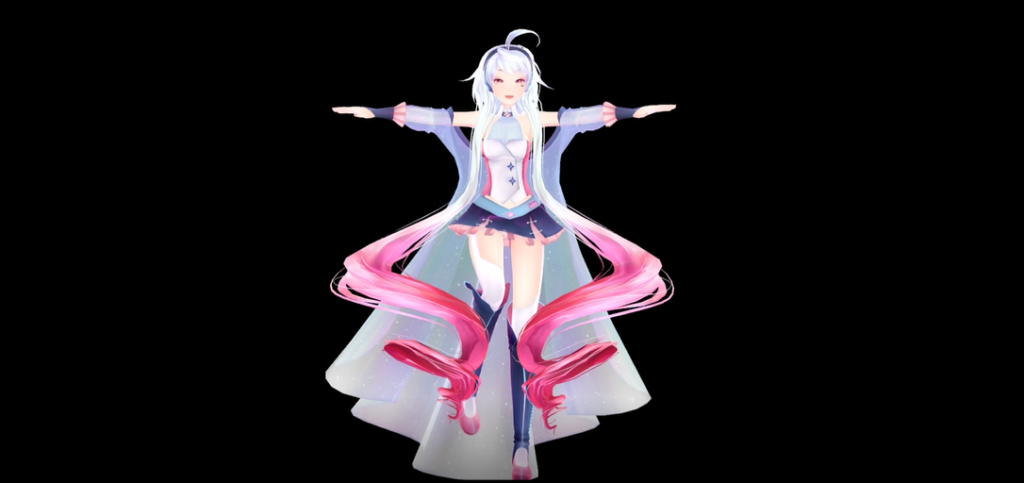 "Fade" is currently unreleased in full but there is a short clip of it available on Kenji-B's YouTube. Several of the songs are concert exclusives at the moment as well.
Namida will also have two special backup dancers with her while performing "Burenai ai de". We don't plan to ruin the surprise for anyone, so you'll have to wait to see!
This isn't the full track list, however; there are three songs with unfinished animations as well. EmpathP plans to have those ready by next week and will stream them from MMD then.
The remaining songs are:
2.) "Pushing Daisies" featuring DAINA
3.) "Biohazard" featuring Aiko Kikyuune
Model Updates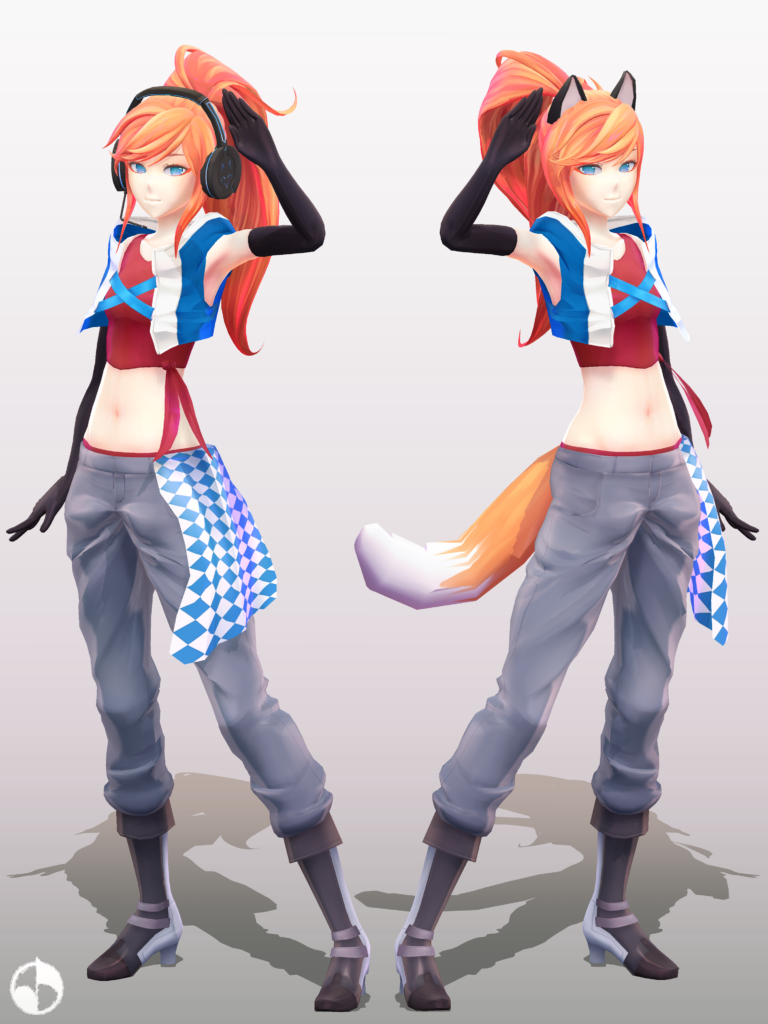 As you may have seen from the images above, DAINA is finished! YoiStyle posted a picture of the finished MMD model to Twitter and DeviantArt.
Namida and Aiko are currently being worked on as well. Both are close to being done with Namida currently being textured and Aiko set to be textured after.
At the moment, it's uncertain if YoiStyle and Akuo will be able to finish RUBY on time. However, there is a backup plan! Vanmak has very generously donated his RUBY model to the project.
While we haven't seen much of her yet, she does look amazing from the previews!
Hopefully, RUBY will be finished in time, but if not, fans won't be disappointed with the stand-in either.
And, of course, we can't forget about MAIKA. She's actually been finished for quite some time now, as YoiStyle and Akuo had made a MAIKA model over a year ago. She isn't going to be a concert-exclusive model since she was out before VOCAMERICA. If you'd like to check her out though, feel free to head over to YoiStyle's DA.
Concert Plans
EmpathP showed off her plethora of glow sticks in the stream as well. Be sure to get there early to get your pick! There are so many different kinds to choose from that fans are sure to have quite the time deciding.
In addition, EmpathP spoke about future plans for VOCAMERICA. She hopes to have the second concert in or around Fresno, California, if she can.
Should VOCAMERICA continue to do well, she would like to have an UTAU featurette sometime next year. This is not a definite at the moment, however, and fans should also note it likely won't come with a free-for-all. EmpathP plans to use Western UTAUs with high quality voice banks who have models made by YoiStyle.
Merchandise Updates
The final batch of VOCAMERICA updates comes from the merchandise department. EmpathP has everything ready except for the pudding plushies and the CDs. She plans to ship to U.S. backers come October 20th and will do so in waves, starting with the $15 USD backers and moving up through the tiers.
She plans to ship to international backers after the concert. She wants to ship through priority or first class for every backer, which gets expensive internationally. In addition, most international backers wouldn't receive the goods before the concert even if she shipped on the 20th.
If you plan to go to the concert and want to pick up your merchandise there, remember to let EmpathP know!
More Information
Are you new to VOCAMERICA? For more information, check out our article on the Western VOCALOID concert project!
Also, be sure to follow VOCAMERICA's Kickstarter updates if you're a backer. If you're not, follow EmpathP's Twitter for all concert updates and YoiStyle's for model updates. And, of course, you can always get your VOCAMERICA fix right here as well.