Not long ago we talked about a new character from Quadimension named Cang Qiong, but surprisingly enough seems the team has way more content for us yet to be unveiled. After Cang Qjong's video teaser, Quadimension released new merchandise set in their Taobao store, where a new potential character was shown to us.
Let's Unveil the Mystery!
Near New Year's Eve, Quadimension released some pictures of a new set of Omamori they would sell as lucky charms for new year. Those amulets were shown in four different designs: one featuring Stardust, one featuring her little sister Hai Yi, one with their upcoming character Cang Qiong and, just next to her, a design featuring another character we've never seen before. Her name is Shi An (诗岸) and represents the Earth element.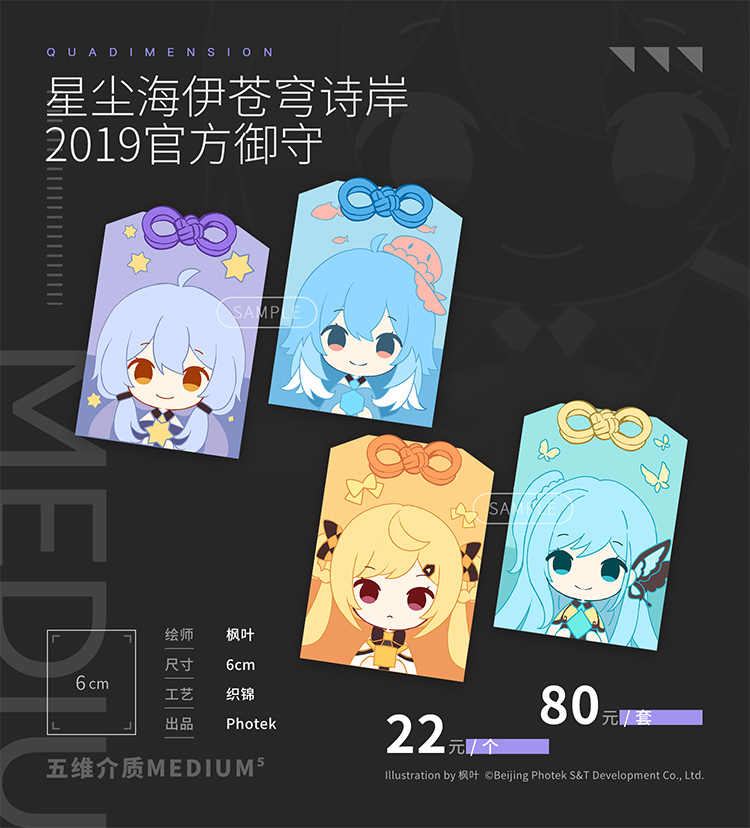 Just like Cang Qiong, Shi An doesn't have any further information available yet, not even an official art. However, it seems the group name "五维介质" that we discovered last time is MEDIUM⁵. Is the "5" a reference to another character we have yet to see? Only time will tell, but we surely can't wait to know and see more of these new characters in the future!
Stay tuned with VNN for more information about Quadimension and their characters!
Sources