Ah, the changing of season is such a memorable event every year, perfect to bring some new merchandise at the popular Snow Miku Sky Town store!
Spring is Bringing us More Joy!
Surprisingly enough, Sakura Miku seems to be the main protagonist of this new batch of official merchandise! This cherry blossom-themed Miku will join forces with her already beloved Snow counterpart in those goods, and she won't be alone! The other Piapro characters will make an appearance as well this season!
This time, those cute main visual are made by mago and Yoi! Aren't those arts perfect to be featured in merchandise? We surely approve of the choice!
Goods
Once again we have plenty of items we can choose from, and it's up to us to grab what we love! Allow us to share their price list with you!
Sakura Miku Acrylic Keychains, 2 variants available – 800 JPY Each
Masking Tapes (Sakura & Snow Miku ver.), 2 variants available – 500 JPY Each
Masking Tapes (Piapro Characters Series ver.), 2 variants available – 500 JPY Each
Clear Files, 3 variants available – 350 JPY Each
Sketchbook – 500 JPY
Note that tax fees are not included!
Bonus Purchase
But there is more! By spending at least 3,000 JPY in merchandise, they will also give you a 75mm can badge featuring mago's adorable Sakura Miku!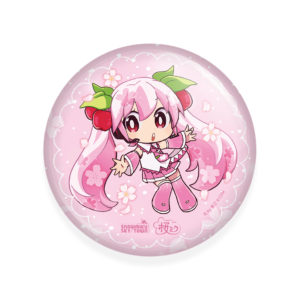 Where to Buy
Did something sparkle your interest? Want to absolutely grab some of this items? You will find all of those amazing goods at Snow Miku Sky Town's store starting from April 26th, and on 27th and 28th at their booth during the Niconico Cho Kaigi 2019! You really shouldn't lose this chance!
Stay tuned with us on VNN for more updates about your favorite Virtual Singers, and don't forget to follow our social medias!
Piapro Blog Press Release
Snow Miku Sky Town Official Website
Niconico Cho Kaigi 2019 Official Website
Snow Miku on Twitter