You may remember, during Yuzuki Yukari and Kizuna Akari's past birthday livestream, that AHS was going to hold a very special concert in Austria this year, side by side with the Vienna Boy Choir during their annual ball in March. Details were still unknown at the time, but we finally have all the needed information and everyone can attend the event now!
About the event
The event will be on March 29th with the Vienna Boys' Choir at the Coburg Palace! You can check the location in the map below!
Doors will open at 8 PM CET and a certain dress code is required in order to participate! Be sure to be elegant for this special occasion!
Dress code:
Ladies: Full length ball gown or traditional Japanese attire (Kimono)
Gentlemen: Dinner jacket or white tie
Schedule
Before the event*
6:00 pm: Waltz Crash Course
7:00 pm: Palais-Dinner – Three course menu
7:30 pm: Champagne Reception
Main event schedule:
8:00 pm: Doors Open
9:00 pm: Grand Opening, Sushi Bar, Coffee and Tea House
10:00 pm: AHS Vocaloid Concert (first part)
11:00 pm: Disco
11:30 pm: Special Japanese Performance
11:45 pm: Performance by the Students of the Vienna Boys Choir Senior High School
00:00: Midnight Quadrille
00:30 am: AHS Vocaloid Concert (second part)
01:30 am: Second Quadrille
03:00 am: Ball Ends
After the event*
02:00 am – 04:00 am: Early Morning Breakfast at Clementine's
All of the times are in the CET timezone
*In order to be admitted to pre-event and after event offers,  you have to book them at the same time of your ticket. Keep scrolling to check the price list!
AHS Concert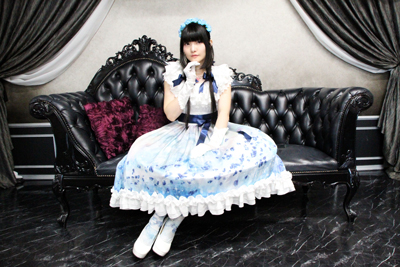 As you can see, AHS' concert will be held in two parts during the whole event, at 10 pm and at 00:30 am. We know for sure Yuzuki Yukari and Haruno Sora are confirmed as performers, alongside with Chihiro Ishiguro as special guest.
Ticket pricelist
Admission:
Full price: €90
Students: €25
Table seat: €40 without table service, €60 with service
Additional services:
Waltz Crash Course: €30 (per person)
Sekt Reception: €31 (per person)
Buffet breakfast in Palais Coburg's "Clementine im Glashaus": €35 (per person)
A three-course dinner with aperitif and table seat: €105 per person (€129 in case you also want wine)
You can book your tickets by clicking here, by calling the number 01-51818-114 or via MuTh box office.
Sources
We eagerly wait for this unique event in Vienna and with AHS' presence we are sure this world will be represented at its best!
Stay tuned with us on VNN for all the news and updated about your favorite Virtual Singers!