It's not unusual for us to see Piapro joining forces with collabs and making contests, and today we have a new one we can join. This collaboration with SegaPrize aims to find a design for a new Super Premium Prize Figure of Hatsune Miku! Want to see one of your designs becoming one? This contest is what you were waiting for!
About the Contest
This time, the theme of the contest is "Ribbon x Heart", and Piapro offers us a template we can use to design our prize figure! However, they also ask you to draw a pose above their logos, which has a blank area specifically for it. As always, remember you need a Piapro account to join! The winner will see the design they created turned into a prize figure from SEGA and drawn by a professional illustrator!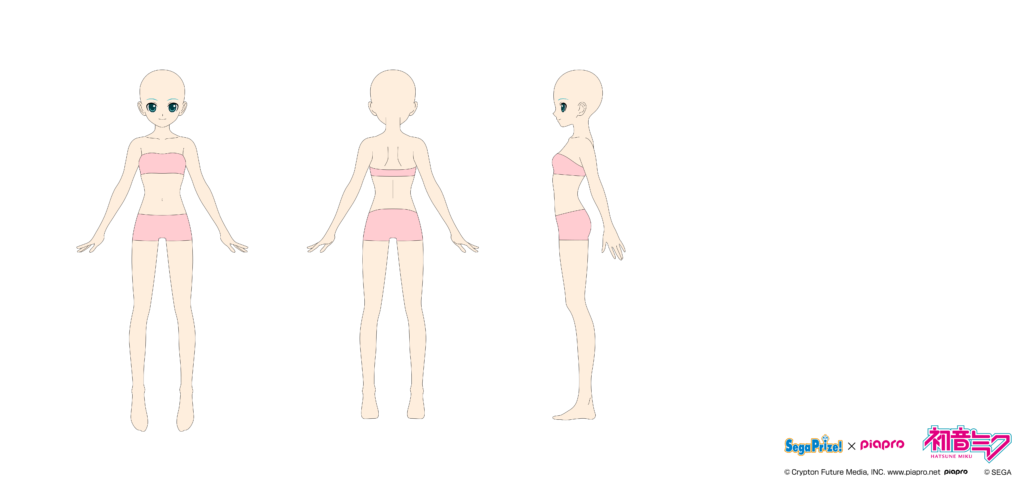 You can download the template by clicking here.
Your entry must follow the theme they chose of course, and the image with the design has to be in RGB format. You have to use the given template and draw the design as accurately as possible, hair and accessories included. Don't forget to also provide a pose for the figure in the empty area of the template!
Requirements
The character must be Hatsune Miku.
Use the template and draw a pose version for the figure in the empty space, above their logos.
Please include up to two accessories as well (such as microphones, hats, bags etc.)
Refrain from making the design and the dress too big and heavy, please don't include complex details.
Refrain from giving this design a very complex hair shape and flow (like curly hair etc.)
They will do their best to reproduce the pose you choose to draw, however please understand that it's hard to do so with complex ones when making figures, so they may decide to consult about it and eventually change it.
In case the submitted design is too complex to make into a prize figure, it may have some changes in the final product.
When submitting your entry, please make sure to add and block the following tag  "セガ_フィギュア" (you can copy and paste it, but remove the quote marks before doing so). Don't forget to make sure there is no selected license in your entry, for example: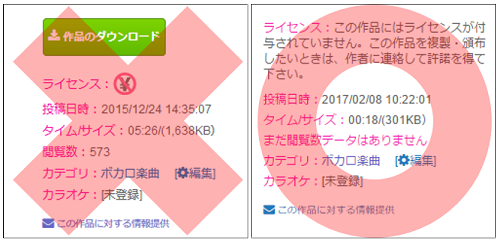 Term of Usage
You can join the contest no matter your skill and age (however, if you are under 10 years old, you need to point it out with us beforehand and get your parent's permission)
By submitting your entry, you accept to follow our term of usage and submitting methods.
Collaborations between people and companies cannot be submitted.
Please do not change your e-mail address used when registering when applying to the contest.
In case of a claim of infringement from third parties to the entry, Piapro will not take responsibility for it and you shall resolve the issue yourself.
Your entry needs to be original and never used or published for other contests.
Please submit your entry way before the deadline. Near the end of the contests there may be more traffic and you might be unable to submit your work, so please do it way before the time and date of the deadline.
Entries submitted after the deadline will not be eligible, no matter the reason.
Changing the information of the entry, such as the title, will not affect the work.
The title of the entry might be omitted without Applicants permission.
We will credit your entry using the name you chose to show in the website. In case there is no preferred name, we will credit you using your nickname/ID on Piapro.
Entrants agree that the will not hold any right toward their submitted work against organizer's usage of it
You agree for your entry to be used for promotion in the website and announcements, free of charge, without your direct approval.
Your submission may be deleted, edited etc. without the.applicant's approval for organizers' post and promotion purposes.
The content and/or the application conditions may be changed without prior notice.
The personal information you filled in will be acquired and managed by Crypton Future Media Co., Ltd. and will be used only for communication concerning the recruitment plan of this collaboration. In addition, we will not provide personal information to third parties without your consent, except as stipulated in laws and regulations. For details, please refer to our privacy policy (in Japanese).
In case of false statements or information during the application period, about your registered content, we reserve the right to cancel your application.
You can submit you entry by clicking here. You can submit as many designs as you like so don't hold back!
Contest period and deadline.
You can join the collaboration starting from February 6th 17:00 JST (Today) until March 6th 17:00 JST (5 AM EST)! You can see the entries that have already been submitted by clicking here. Do you plan on designing something and joining the contest? Let us know and, in case, tell us which entry is your favorite!
Stay tuned with VNN for more updates and news about your favorite Virtual Singers!