We all love spending some quality time for ourselves in cafes, bar and pubs when we can. What could be better for us than a Miku event with various producers as DJs in a cafe? We would love this for sure right? Well, our dreams are about to become true once again with the Ani One "Hatsune Miku Music Cafe 2nd" event that will be held in Akihabara, Nagoya and Namba!
About the Event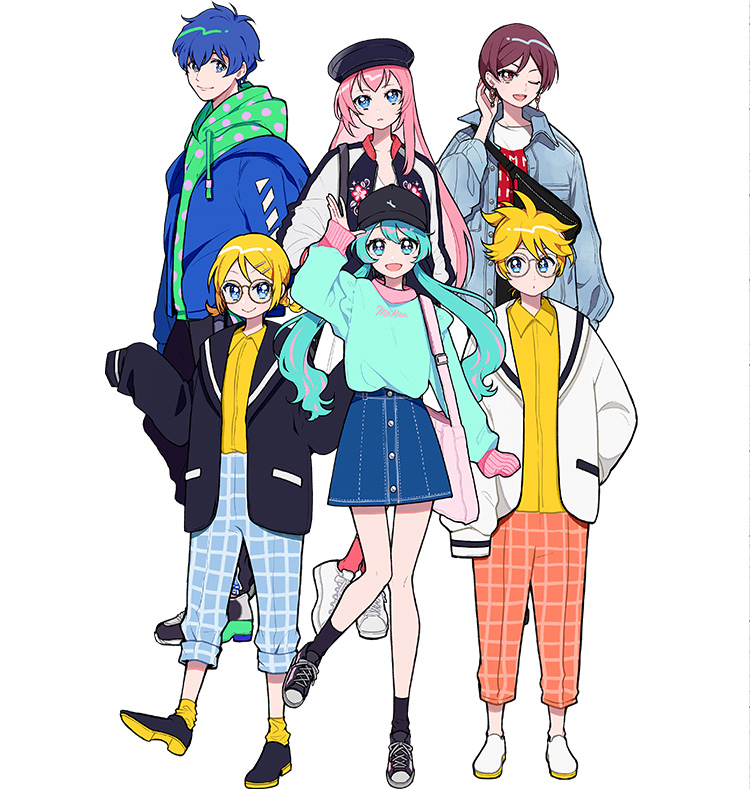 I think that everyone of us, at least once in their lives, dreamed about taking a seat in a cafe, order something for themselves and enjoy some really good Miku songs in the background. Maybe with the show being hosted by a talented producer they love. Well, this is the exact purpose of this event! Paying 500 JPY for an entering ticket, you will be able to relax and listen to various popular songs composed with your favorite virtual singers like Romeo and Cinderella by doriko and much more! While you are here, you will also get the chance to order some drinks and food themed after Piapro's characters, and even buy some merchandise for yourself! It's something no Vocaloid fan would miss and will surely be a real enjoyment!
Cafe Menu
Just like every cafe we know, this one also offers a special menu to match with the event they are hosting! Of course it's gonna be themed after our beloved Piapro characters: Hatsune Miku, Kagamine Rin and Len, Megurine Luka, KAITO and MEIKO. It's the perfect way to relax and enjoy your stay there! Let's see what they will offer us!
Dishes
Price list:
Negi Macaron: 650 JPY
Stamina Negi Plate: 1,200 JPY
Rin and Len "are leisuring today" Carbonara Set: 1,000 JPY
KAITO and MEIKO "are going out" Hamburger Plate: 1,000 JPY
Miku and Luka's "rest for a whie" Matcha and Sakura Parfait: 800 JPY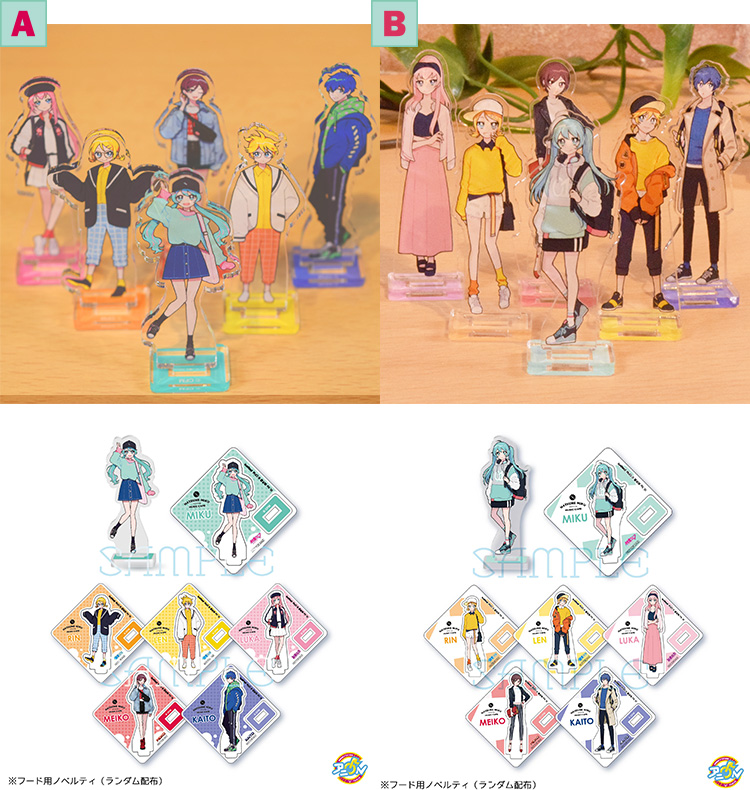 By ordering you will get one Acrylic Stand for you! You can choose A type or B type and they will give you one randomly. Those are limited and once they are not available anymore they won't give you any, so you need to be fast to grab yours!
Drinks
Price list:
Miku's Blue Green Mojito: 750 JPY
Rin and Len's Yellow Ginger Ale: 750 JPY
Luka's Pink Rose Soda: 750 JPY
KAITO's Curacao Soda: 750 JPY
MEIKO's Red Berry Soda: 750 JPY
Negi Green Apple Drink: 500 JPY

Just like for the dishes, each 750 JPY drink will get you a cork coaster based on the character drink you choose! You can choose between A type and B type and, of course, those are limited as well, so be sure to grab yours before they are not available anymore! Don't worry, those drinks are alcohol free, so you can order them as much as you want!
Merchandise
Once your stay has come to an end, what a perfect way to bring home the memory of it by buying some merchandise? Those goods will only be available during the event and if you manage to attend, they will surely be the perfect souvenir for you!
Pricelist: 
Negi Cap: 3,939 JPY
Acrylic Keychains Vol.2: 1,000 JPY Each
Mag Badges Vol.2: 500 JPY Each
Rubber Bands: 600 JPY Each
Mechanical pens: 600 JPY Each
Notepad/Memo: 600 JPY
Clearfiles: 1,080 JPY Each
Box Pouch: 2,480 JPY
Negi Rubber Keychain: 800 JPY
Acrylic Keychains: 1,000 JPY Each
Mug Badges: 500 JPY Each
Rubber Rings: 350 JPY Each
Will you buy some goods and bring them home? Tell us in case! We would be so curious to see them!
DJ Event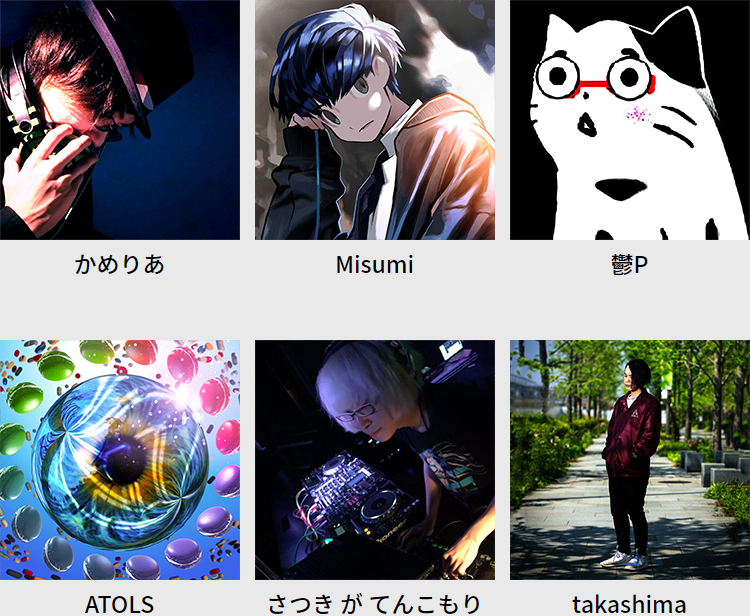 On February 2nd there will also be an "Opening DJ EVENT", starring various popular producers. This is something you should really look forward! Producers guests are Camellia, Misumi, Utsu-P, ATOLS, Satsuki ga Tenkomori and takashima! If you are hanging around there that day, you should really check it out!
To attend the event you will need a ticket! You can buy one via LivePocket for 4,000 JPY by clicking here!
Theme Song
Speaking of producers, did you listen to the event's theme song? It was published just some hours ago on Hatsune Miku's official Youtube Channel! This beautiful tune is already well known among fans and has probably been one of our favorite Camellia creations: yes, we are talking about "One more time * One more time…", now available with a wonderful illustration by Kinako! You can listen to it below!
Locations
This collaboration will start on January 30th in the AniOn Akihabara station and will fast until March 10th. Here below you can find the location in Google Maps!
Of course, Akihabara's AniOn Station is only the first location of this collaboration! Hatsune Miku Music Cafe 2nd will then be held also in Nagoya and Namba's respective AniOn Stations starting from March 14th until April 2nd! Here below you can find the locations for both of them!
For Nagoya's AniOn Station
For Namba's AniOn Station
Akihabara's Cafe opens at 11:30 and closes at 23:30, while Nagoya and Namba's Cafes open at 12:30 and close at 21:30. If you happen to be in Japan at the time this collaboration is held, you may want to go check it out and have some fun! Who knows, maybe you will find some other fans there too!
Conclusions
Stay tuned with us on VNN for all the news about your favorite Virtual Singers!
Hatsune Miku Music Cafe 2nd Official Website
Hatsune Miku Music Cafe on Twitter