The first demo of the upcoming VOCALOID Arsloid was released on June 15th, 2015 and ARSMAGNA fans were absolutely thrilled. The idea of there being a VOCALOID based on one of the characters in the cosplaying dance group was exciting. However, no one was sure if the VOCALOID would be private or distributed. Many assumed from the lack of information that Arsloid would remain a private voice bank and as time went on, he faded from memory.
https://www.youtube.com/watch?v=_HdfzbtiC_d
---
This was until a bombshell was dropped on the fandom. Arsloid will be a commercial voice bank. Unfortunately, it seems there are quite a few things that will limit who buys him.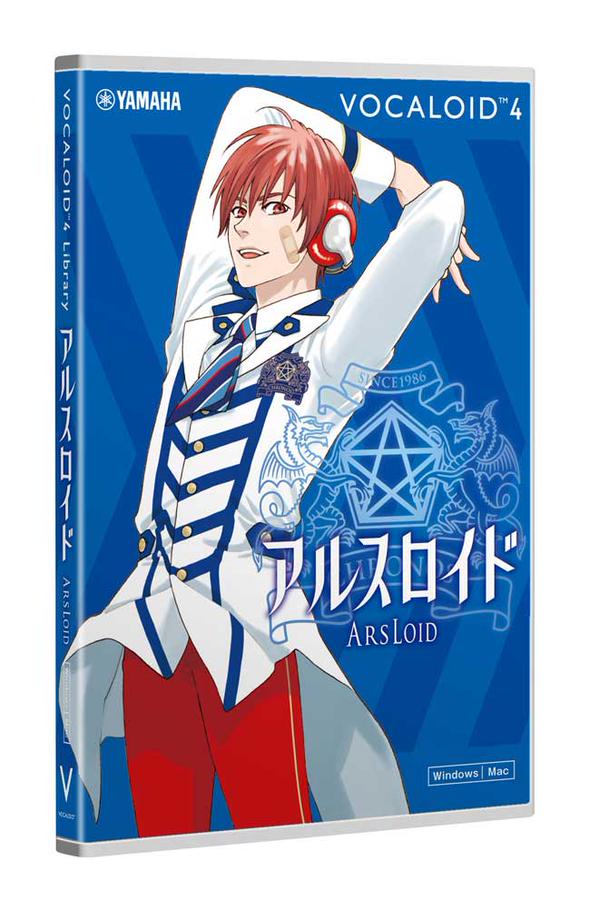 As of the time this article was written, Arsloid will only be sold on the Universal Music Japan website as a bundle with the V4 Editor. The cost of the bundle is ¥19,440 JPY (roughly $157 USD) and it is only up for pre-orders.
You will not be able to purchase this VOCALOID as a physical copy after the pre-order period (July 30th at 4:00 AM JST to August 13th at 11:59 PM JST).
It seems that Arsloid's physical copy will only be sold as a starter set with the V4 Editor and will only be sold on the Universal Music Japan website as a Limited Edition item.
With this copy, there will also be a 40-minute DVD tutorial featuring ARSMAGNA that will teach people how to use the VOCALOID software and Arsloid.
UPDATE: YAMAHA has updated their information on Arsloid. He will be receiving a digital download for ¥10,000 JPY with a release date of "late September." The download will be from their online VOCALOID store, VOCALOID SHOP.
The set release date for the physical bundle is September 23, 2015.
---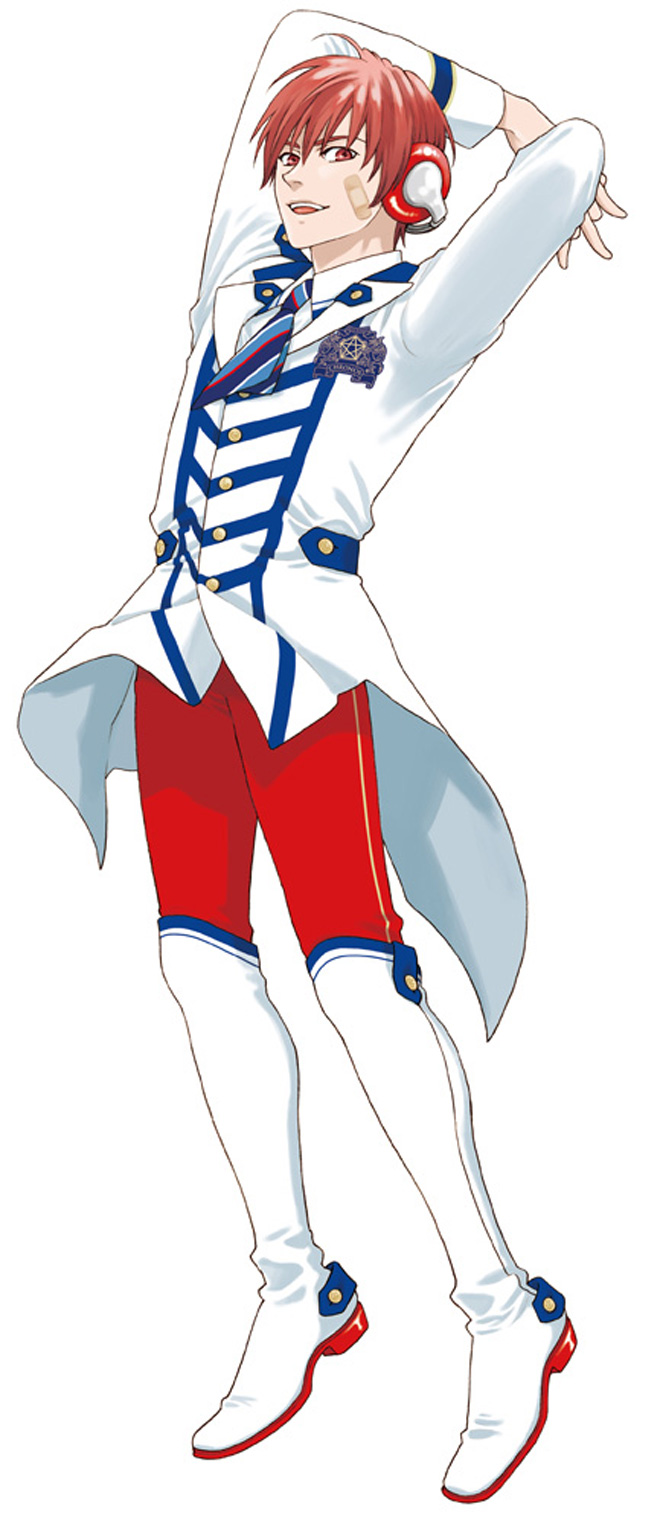 More Information
Recommended Range: D2 to A3
Recommended Tempo: 80BPM to 220BPM
Arsloid will come with a regular voice bank and two "Extension Libraries" that will allow users to make use of the Cross Synthesis available in VOCALOID 4. There will be a "Bright" library and a "Soft" one.
In addition to his voice bank and two "Extension Libraries", he will also come with about 900 pre-recorded voice sounds. Included are phrases like "Utaimasu!" ("Let's sing!") and "Ikuzo!" ("Let's go!") as well as phrases more specific to the group such as "Glasses Beam!"
A VSQX of ARSMAGNA's song "Be Ambitious" is also included along with "accompaniment data" (which we can assume is an instrumental for the voice to sing along to) to help newer users begin production of their own songs.
Arsloid is going to be a lot like Megpoid GUMI in terms of how his character design and voice bank are related. The voice bank itself will be called "Arsloid" while the character is "Kanou Akira".
The Arsloid voice bank's voice provider is the person who plays Akira in the popular dance cover group, ARSMAGNA, which is known for dancing to VOCALOID songs such as "Plus Boy "and "Gigantic O.T.N."
Despite being a dance cover group, ARSMAGNA has also ventured into singing as well. Akira has sung all of the songs from the group so far.
Arsloid's name comes from "ARSMAGNA" and the prefix "-loid". Despite what many fans are already saying, his name is not "Arseloid". Ars Magna is Latin for "The Great Art" and is actually a book.
Kanou Akira also has a set personality unlike many VOCALOIDs. "He has a strong sense of duty, and is bright and lively. He is quick to get in a fight, and always has fresh wounds. He has good reflexes and is a popular person who never runs out of requests from different clubs asking for support, starting with his specialty of basketball. On the other hand, he also has an awkward and easily lonely side. He occasionally gets hurt from pranks which don't have bad intentions."
Kanou Akira's outfit is based on the outfits worn by ARSMAGNA. It's a uniform for the fictional "Chronos Senior High School" which all characters of ARSMAGNA attend.
Arsloid has already been featured in an album: Natsu ni Kiss shite Iidesuka? (Shokai Genteiban B). His first demo song "Shokuetsu Parasite" is on the second disc. 
---
 ARSMAGNA

"Gigantic O.T.N." Dance Cover

"Natsu ni Kiss shite Iidesuka?" Teaser
---
Sources: Arsloid Product Page, Universal Music Japan Blog, Vocaloid.com, Vocaloid Otaku