A new collaboration between Stardust and Azur Lane has now begun and is open until November 1st!
Commander… before Unicorn says so, you cannot open your eyes…
Bits of Courage is the greatest form of magic!

Be sure to check out Unicorn's "Stardust" 7-day LIVE concert, available after the update on October 19th (PDT).

Event ends on 11/1, 11:59 P.M. (PDT).#AzurLane pic.twitter.com/HAlLiP0Ax5

— Azur Lane Official (@AzurLane_EN) October 16, 2018
What is Azur Lane?
In short, Azur Lane is a mobile side scrolling shoot'em up with gacha elements and is available on Android and iOS.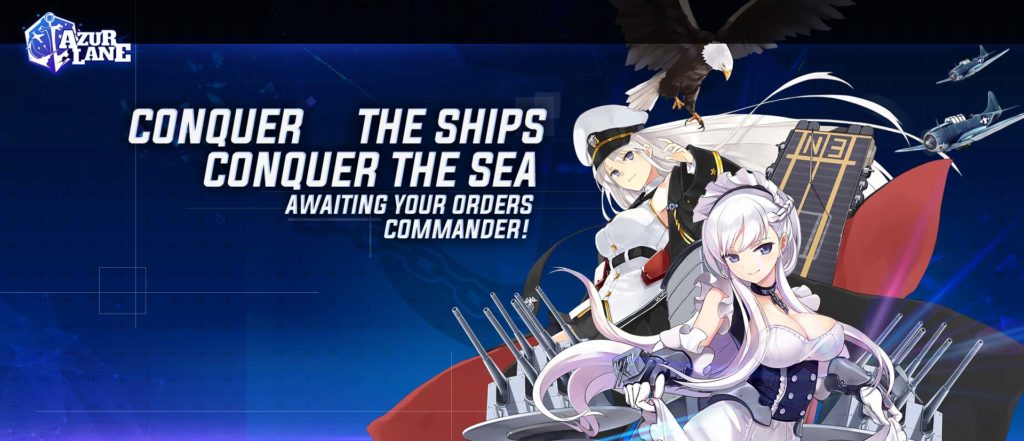 Collaboration Event
The collaboration event introduces new Stardust themed furniture as well as a new skin for the in game character "Unicorn".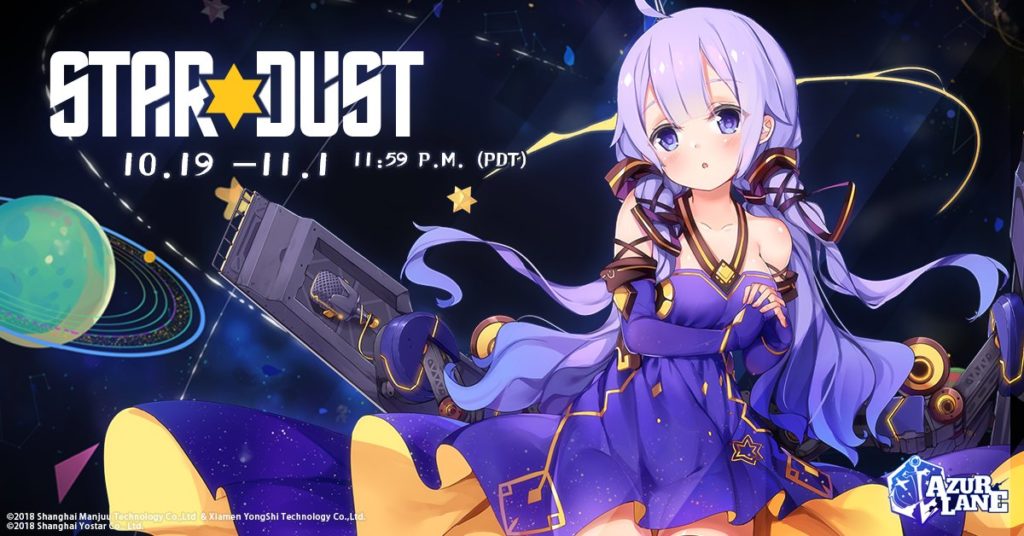 Note: You must have the character "Unicorn" in order to get the skin.
Event
The event consist of a chain quest that you must complete in order to unlock the Stardust skin for the character "Unicorn".
E10-01: Complete 4 Commissions.
Reward: 200 Oil
E10-02: Construct 3 ships.
Reward: 500 Coins and a T2 Skill Book x2
Song that plays in the event scene: "【星塵原創曲】Zeno – 雪之花"
E10-03: Fight in 15 battles and win (Can be done either with Campaign battles or Daily Raid battles.)
Reward: 200 oil
E10-04: Construct 3 ships.
Reward: Random T3 boxes x2 and 500 Coins.
E10-05: Destroy the enemy's boss fleet 3 times.
Reward: 200 Oil
E10-06: Construct 3 ships.
Reward: Random T2 blueprint and 500 Coins.
E10-07: Fight in 20 battles and win
Reward: Unicorn´s "Little Star Songstress"
Furniture
There is a total of 26 Stardust themed items you can get for your dorm. You can unlock these by doing commissions and receiving tokens, these tokens can be redeemed in their dorm. The Lunar Ship and the Little Spaceship are only available for a limited time using  
 .