Second day of February and Quadimension is giving us all they got with updates on their new Medium⁵ members! This time is CangQiong's turn with her new demo song!
Let the Wind Sing!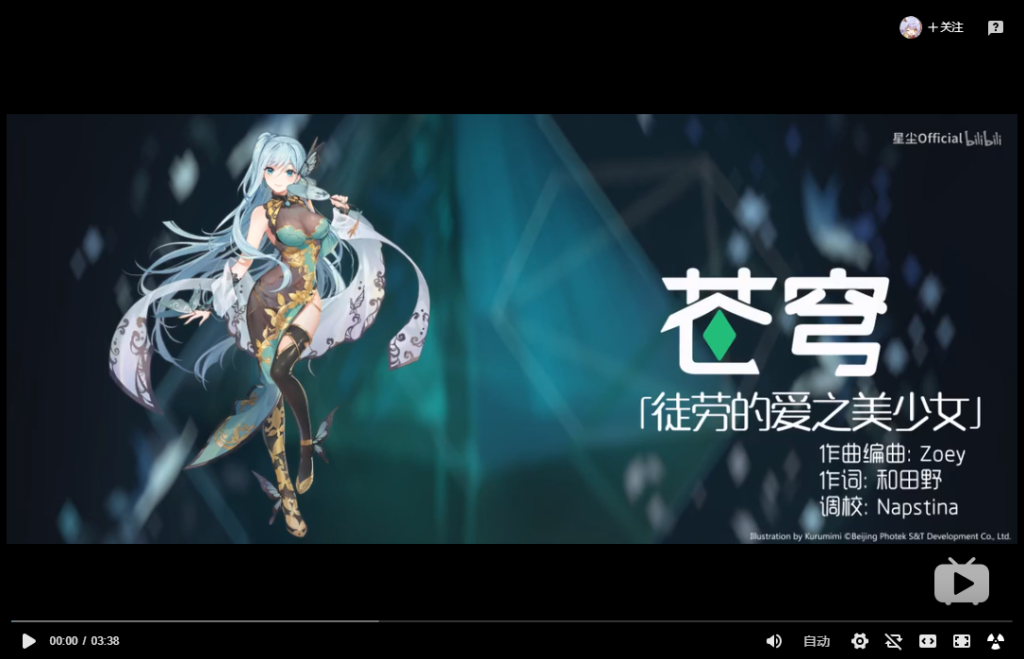 This young lady's first song is a cover of Zoey's song "Futile Love of the Beautiful Girl", originally sang by Stardust. Having a sharp and mature voice type, she manages to fill Stardust and HaiYi's vocal gaps, providing a refreshing style of vocalist we surely need in the group!
Physical stats
Quadimension also jokingly revealed via a Weibo post CangQiong, ShiAn and ChiYu's "physical stats". It's a pretty funny way to describe all of their upcoming children!
CangQiong
Age: 18
Height: 175 cm
Weight: A big breast!
ChiYu
Age: 17
Height: 158 cm
Weight: Has almost no breast
ShiAn
Age: 14
Height: 148 cm
Weight: No breast

Can't wait to hear more about them all! In the meantime stay tuned with us on VNN as more information arises!
Quadimension on Weibo
Vocaloid Stardust Official Youtube Channel