Celebrations of Megurine Luka's 10th anniversary are still on going, and COCOLLABO decided to offer her fans some new, amazing products! Let's check them out!
Triangle Backpack
Let's begin with a marvelous triangle-shaped backpack, based off of Megurine Luka's very peculiar asymmetric design and made in comfortable true leather material!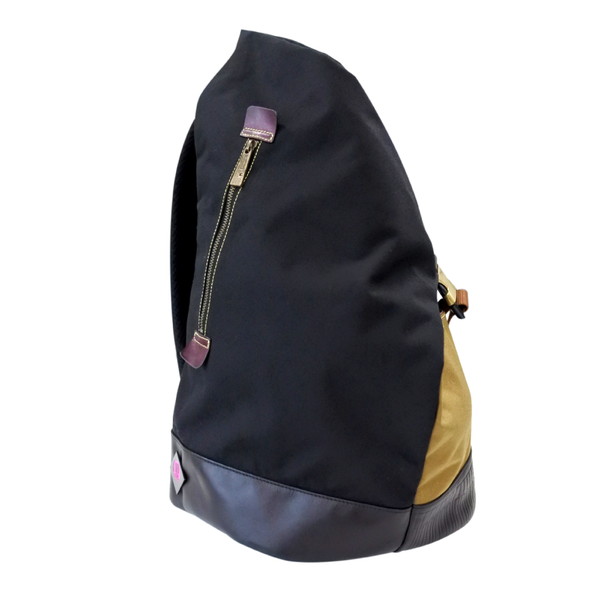 With a size of W29 x H43 x D18.5cm and iconic design hints from our bilingual virtual singer, we guarantee you this backpack is exactly what you were looking for to commemorate your eternal love to Luka.
It also uses materials such as polyester and durable cordura fabric, showing off not only a fashionable pink pattern on the inside, but also making an elegant backpack for fans to use, especially thanks to its big capacity and hints from Luka's design, such as her asymmetric skirt and anniversary logo.
Its price is of 29,700 JPY,with a release date scheduled for January 2020. Pre-orders are currently open until September 10th.
If you are interested, click here to place your order now!
Round Wallet
Also made in true leather and showing its charming, calm colors, this round wallet themed after Luka will give your everyday life a fashionable feel!
Making a perfect match with the backpack we showed above, this round wallet's size is W195 x H100 x D20mm. It features various details inspired by Luka and offers 12 card pockets for your cards, money and documents.
Its price is of 18,700 JPY and pre-orders will stay open until September 10th. If you are interested, click here to place your order and get it on January 2020, its release date!
Purchase Benefits
But there is more! Whoever decides to pre-order either the backpack and/or the wallet from COCOLLABO's online store will also receive two different goods portraying this collaboration's main visual illustrated by ancotaku. The item you get depends on which product you bought!
By purchasing the backpack you will receive a 20cm big acrylic stand. For the round wallet, instead, the bonus is a 76mm metallic can badge!
Aren't those extra bonuses adorable? The illustration shows how you could look using those items, and they sure bring elegance to Luka's outfit, don't they?
Sources
Let us know what you think about those Luka-inspired products and, if you ever manage to grab one or both of them, give us a feedback on their real life look! We would love to hear your opinions!
With that said, don't forget to follow us on VNN for more, amazing news!
Hatsune Miku is on Facebook (English and Japanese), Twitter (English and Japanese), Youtube and Weibo
Find COCOLLABO on Twitter and their website!
Collaboration Web Page on COCOLLABO
Press Release from Hatsunr Miku's official blog