Crypton Future Media has revealed the next era of their synthesizer software. Hatsune Miku NT, short for "New Type", has been revealed!
Furthermore, the early announcement explains that Hatsune Miku's latest update will be released in August, 2020! Until then, Hatsune Miku NT is up for pre-order on Sonicwire.
Demo Songs
Recently, Crypton released a video with three song clips, together. The "Original" voicebank is used in all of them.
Hatsune Miku NT is still in development. Additionally, the voicebank used in these demos is the beta version.
The three songs used in the video are the following:
Current Information
Sonicwire's official Hatsune Miku NT page is here.
According to CFM, Hatsune Miku NT will be released with three different voice types. The one currently confirmed is "Original". The beta to try it will be mid-March, 2020.
Also, Hatsune Miku NT will come with new Piapro Studio software. As a result, users will be able to edit Miku's voice with more expression!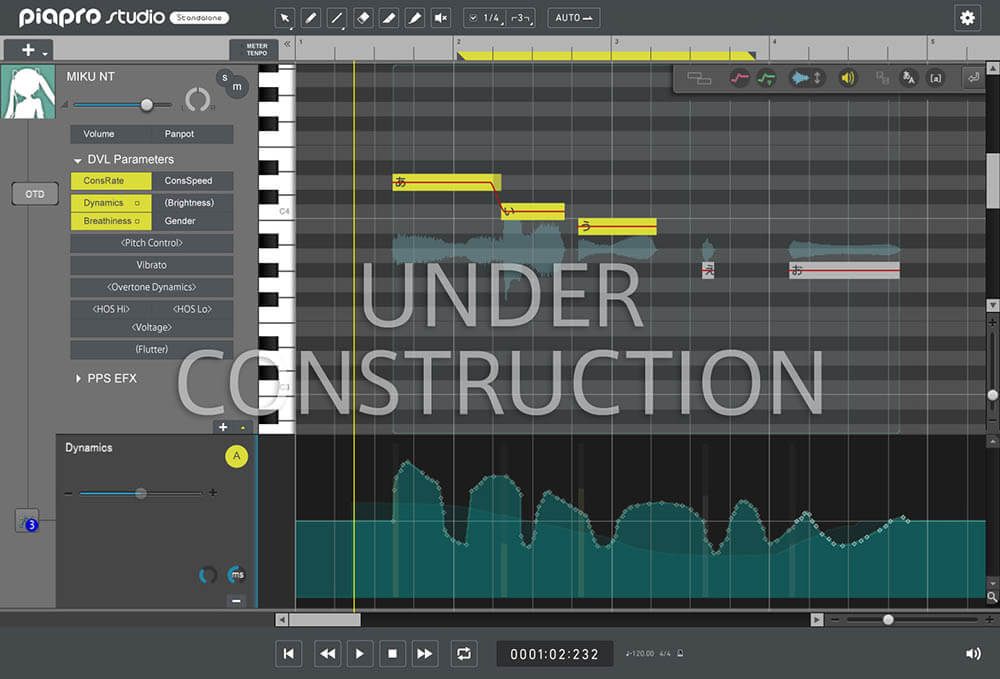 Piapro Studio's voice editing has unique characteristics, too! According to the official product page, they are:
Super Formant Shifter: Controls voice quality and allows for voice modulation like VOCALOID's GEN. The bank can be adjusted to sound higher or lower. Essentially, it will allow Miku to retain the core characteristics of her voice despite being altered.
Voice Drive: Controls how the voice will shake and flow, as well as vocal strength. Additionally, the feature creates growl and voice rattling. This is similar to the GWL function of VOCALOID4.
Voice Voltage: Controls how strong or weak the voice performs.
According to Sonicwire's page, the voice package comes with a special edition of Studio One from PreSonus; the "Studio One Artist Piapro Edition". This will allow users to create songs with access to over 500 virtual instruments.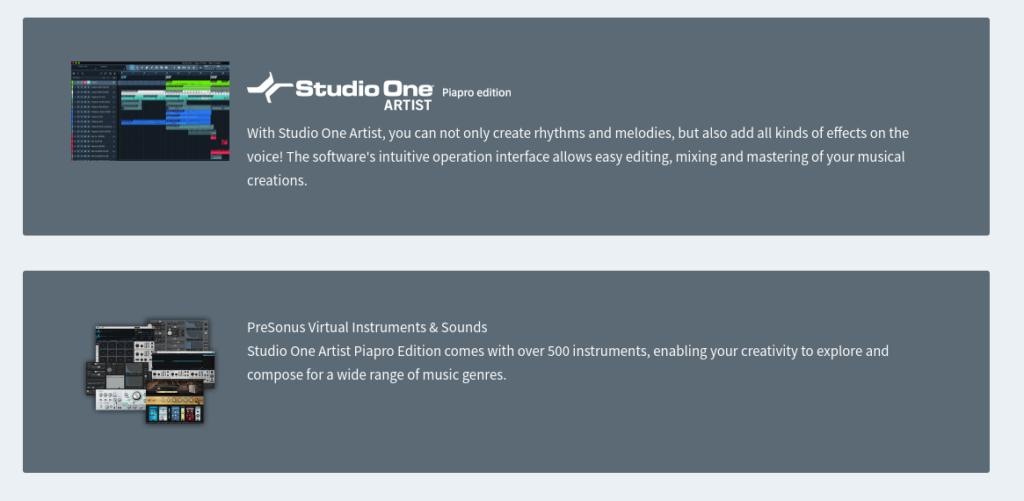 Finally, Piapro Studio will be compatible as a VST plugin, which allows for users to edit the vocal alongside composing music in their DAW software.
Prices and Discounts
As of now, the Hatsune Miku NT / Piapro Studio package is retailing for 19,800 JPY (~$180 USD).
Not only that, but users who own a previous generation of Miku qualify for a discount! Having any Miku vocal from VOCALOID2 to V4X lowers the price to 15,400 JPY (~$140 USD).
Sources
We'll keep you updated as more information comes. Until then, stay tuned! What are you most excited to see?
Let us know in the comments!
Hatsune Miku is on Facebook (English and Japanese), Twitter (English and Japanese), Youtube and Weibo.
Sonicwire official Hatsune Miku NT page