AH-Software Co., Ltd has released their 2020 calendar! The product features VOCALOID and VOICEROID characters. Each month sees a new beloved character for you to enjoy!
AHS revealed teaser images and bonuses for buying the product in late 2019. Now that it's out, let's get a look at what they have in store.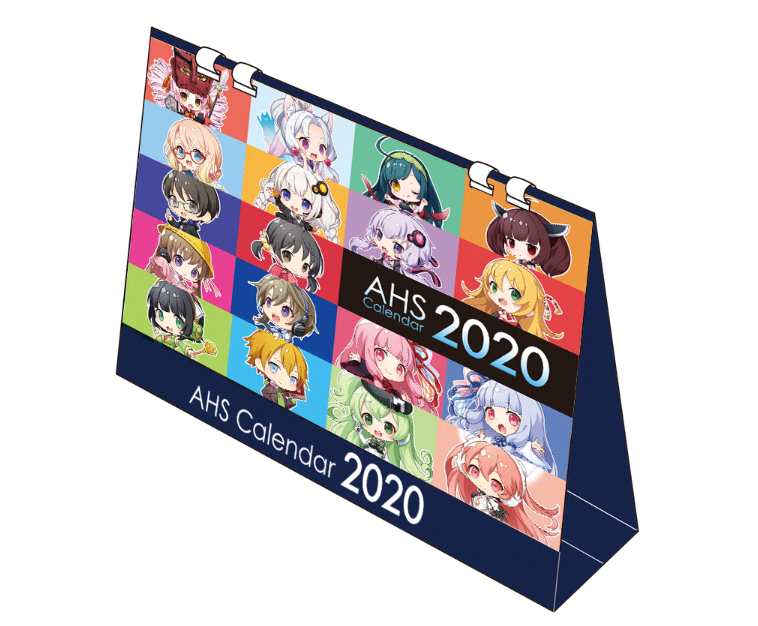 Purchase of the calendar is here, on its product page!
The AHS calendar is priced at 1,500 JPY; 1,650 JPY after tax (~$15 USD). The calendar features all characters in their updated designs from VOCALOID4 through VOICEROID2! Additionally, the company revealed the illustrations for each month.
Following the initial release of the calendar, AHS added that there will be bonus gifts given on a first come, first serve basis.
As of now, customers who purchase the calendar can receive a "card-sized" calendar featuring Nekomura Iroha.
Not only that, but they will also get an "AHS Original" postcard! This postcard features Haruno Sora, Tsurumaki Maki and Kaai Yuki!
The calendars also feature unique details and events. For example, every character's birthday is marked! Now you can keep track of your favorite AHS girl or boy and celebrate.
Furthermore, each calendar has two different sides. One side features a full illustration, and the other shows the calendar. This way you can choose between displaying art or following the days.
Be sure to grab your calendar as soon as possible so you don't miss out on your bonuses! Which character are you excited to see featured? Let us know in the comments!
Sources
The official product page is here!
AH Software is on Twitter, YouTube, Facebook and their official website.