VOCALOMAKETS has announced a special livestream broadcast to commemorate Yuzuki Yukari and Kizuna Akari's birthday!
While the pair's actual birthday will be the 22nd of December, the broadcast will air live on December 17th, starting at 7:00 PM (JST)
Read on for further details on how you can get involved and where to watch!
Topics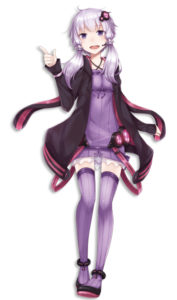 During the livestream, VOCALOMAKETS will celebrate Yukari's 6th anniversary by taking a look back at her past year, and talking about her future development. They will also reveal more details on Akari, such as the story of her birth.
Hosts
Staff
Kouhei Aoyama
Sara
DAISUKE
Seragi Morita
Guests
MARS16
J.I.O Create
AI Inc.
AH-Software
Music and Illustration Presentation
There will also be a segment of the livestream where VOCALOMAKETS will be introducing music and illustrations uploaded by members of the Niconico community.
If you would like your music to be featured in the livestream, then it must be uploaded to Niconico with either one of the following tags:
AHSとVM生使用可
VM生使用可
If you would like your illustration featured, then it must be uploaded to Niconico Seiga with the following tag:
VM生使用可
5-minute Tuning Battle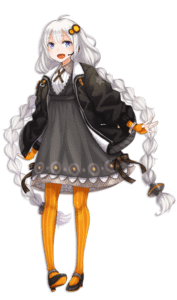 Finally, there will be a 5-minute tuning battle where entrants will use VOICEROID2 Kizuna Akari to recite lines submitted by fans. They will be utilizing various settings from her voice bank to show how versatile her voice can be.
To submit a line that you would like to hear Akari speak for the tuning battle, you must reply to the official Tweet from VOCALOMAKETS below, and your line must contain 50 characters or less.
結月ゆかり・紲星あかり誕生祭記念・公式生放送2017https://t.co/gZs1ZyIhJf
【調声バトルお題募集】
「VOICEROID2 紲星あかり」を使用して、応募されたお題を様々な設定で5分間調声し、その仕上がりをお互いに称え合うというバトルです。
50文字以内のお題をこちらにリプライする形で投稿ください。

— VOCALOMAKETS (@VOCALOMAKETS) December 8, 2017
Yuzuki Yukari・Kizuna Akari Birthday Celebration・Official Livestream 2017
http://www.vocalomakets.com/blog/archives/1013
[Now Accepting Tuning Battle Lines] This will be a friendly, 5-minute bout in which we'll be using VOICEROID2 Kizuna Akari, and tuning her voice with various settings to recite submitted lines, giving positive feedback to the job that we each do.
Please submit a line by replying with it to this tweet, keeping it within 50 characters.
Note: Since Akari has only a Japanese voice bank, we cannot guarantee that VOCALOMAKETS will accept any non-Japanese lines.
Livestream Date and Time
Date: Sunday, December 17th
Time: 7:00 – 10:00 PM (JST)
Broadcast links:
Information Source