It has been revealed that city mascot and VOICEROID+ character, Kyomachi Seika, will once again be collaborating with Global Game Jam to help promote the event!
What is Global Game Jam?
A game jam is a hackathon event for video games developers, and the Global Game Jam is the largest one of its kind, held every year at hundreds of locations across the world. During the jam, participants have 48 hours to create a game based on a given theme, and then present it to their peers at the end of the event. The jam is open to both experienced game developers as well as those with less experience, such as students who might want to become developers in the future. Global Game Jam 2017 took place at 701 locations in 95 different countries, drawing 36,401 participants who created 7,263 different games in the span of a single weekend!
One of the locations in Japan was none other than Seika Town, the town that Kyomachi Seika represents! On Peatix, the event organization site, Seika's image was even used to promote the jam location.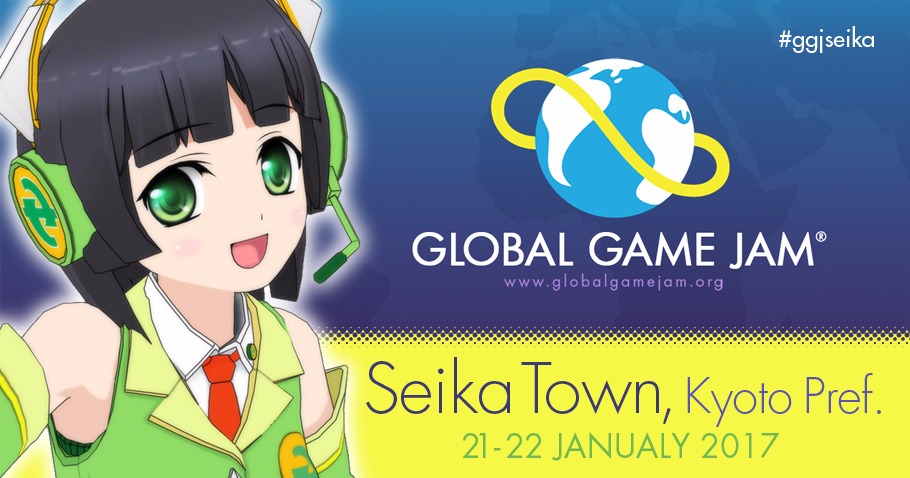 And it looks like she won't be stopping there: Keihanna Plaza in Seika Town has recently been confirmed as a jam site for Global Game Jam 2018, and already we are seeing Seika's visage once again being used for promotion of the event location! The featured image is the chibi version of Seika illustrated by 安保寿十 (Kazuto Ambo) for her 4th anniversary earlier this year.
お知らせします!来年1月27~28日、ギネス記録を持つ世界最大のゲーム開発ハッカソン「Global Game Jam(GGJ)」の日本での会場の一つを、けいはんなプラザで開催します(≧◇≦)参加者募集中!! https://t.co/3KUPsXhcGW #精華町 #京町セイカ #GGJ18 #GGJSeika pic.twitter.com/wU6OiCXQRj

— 京町セイカ@精華町 (@kyomachi_seika) December 13, 2017
"Announcement! Next January 27th ~ 28th, the world's largest, Guinness World Record-holding game development hackathon, "Global Game Jam (GGJ)," will be held at the Keihanna Plaza as one of the Japan locations! (≧◇≦) Now open for registration!! !http://ptix.at/yGrWmW  #精華町 #京町セイカ #GGJ18 #GGJSeika"
How to participate
To participate in Global Game Jam, you must either start your own jam site or register at an existing one. In order to take part in the Seika Town location, you will need to apply for a ticket here and register at the jam site here. Please be aware that the application process for the jam in Seika Town includes a questionnaire that will be used for management and team division purposes.
If you would like to attend Global Game Jam 2018 at another site, or start your own jam site, then visit the Global Game Jam website.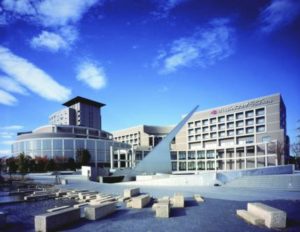 Event Details
Date: Saturday Jan 27th – Sunday Jan 28th, 2018
Time: 10:00 AM – 11:59 PM
Venue Address: 619-0237, Kyoto-fu, Souraku-gun, Seika-cho, Hikaridai 1 – chome, 7,  Japan.
Admission: Free
Saturday, Jaunary 27th Schedule:

9:30 – Doors Open
10:00 – Opening Ceremony, Theme Announcement, Team Forming
15:00 – Planning Presentations
20:00 – Intermediate (Alpha) Presentations
Sunday, January 28th Schedule:

10:00 – Beta Presentations and Uploads
16:00 – Final Presentations
17:00 – 18:00 Social Gatherings, Trial Parties
19:00 – Closing
Information Source
Peatix Event Website
Global Game Jam Official Website
Kyomachi Seika's Official Twitter