More Dex and Daina news came today in the form of information on their design as well as their boxed version. AkiGlancy (also known as EmpathP) posted a summary of the newest Dex and Daina update on Vocaloid Otaku.
Boxed Version
Due to the cost of manufacturing the boxed versions of VOCALOIDs, Zero-G has decided that Dex and Daina will not be receiving physical copies. Fans will only be able to buy digital downloads of the newest English VOCALOIDs.
According to EmpathP:
Unfortunately, it's a matter of numbers. As I work in DVD and CD printing I know how much it costs to get these things made…. Now you may also say "but Aki, if they sell 50 units at around $120 each, they'll be making several thousand dollars. How is that not profit?" Well it's not profit for a very simple reason: Zero-G will probably only see about 60% of that sale (if they're lucky). As I had stated in my last post, the company sells their physical releases through Time + Space. As with all distributors, they take a piece of the pie with each sale. Then there's Yamaha. I believe Yamaha also takes a fraction of physical sales (this is not confirmed, this is just an informed theory). And then of course there's taxes and the like (and have it on good authority that the European tax system is not great).

So this leads to the most logical decision: to distribute only digitally until such a time as can be shown that it is more profitable to distribute physical copies as well.
Making Your Own Boxed Version
EmpathP encourages fans who did want a physical release to stay hopeful. Though you definitely won't be able to purchase an official boxed version, there's a chance that you'll be able to make your own.
From EmpathP's post:
After all, we've dealt with digital only releases in the past (such as Bruno and Clara's first edition, Big-Al and Sweet Ann, ect). It certainly dos not have I be the end of the world. For my part, I'm going to ask if Zero-G will be willing to provide a DVD printable mock up with the release do that you all my make your own DVDs at home (similar to Galaco's first iteration)
As many have pointed out, boxed versions are especially important to fans when it comes to English VOCALOIDs. Very rarely will any merchandise be released for these VOCALOIDs and, as a result, the boxed versions give fans something physical that shows their adoration of the characters and voices. Should Zero-G agree to releasing a printable mock up, fans will be able to make their own physical copies to display on their shelves.
Design "Change"
The designs we've been using to represent Dex and Daina are not going to be the official designs used by Zero-G. As those following the two VOCALOIDs know, it was never confirmed that the art being used would be the final artwork used.
At this time, we don't have the art or any specifics but we do know that Dex and Daina will not have their tails or ears anymore. They will still fit the "Fox and the Hound" theme and have a design similar to the one that's been used by EmpathP and Kenji-B, however.
I can confirm that Zero-G did choose one of the alt designs for Dex and Daina, but it was the very unobtrusive one with only slight changes made to appeal to non Japanese-style fans and they still fit in the theme of "the fox and he hound". Thus, with no physical release, those who prefer the ears and tails will be far less pressured by a DVD box art not containing said ears and tails. Everyone wins in that situation.
Once we have more on the design changes, we will be sure to update you.
A Friendly Reminder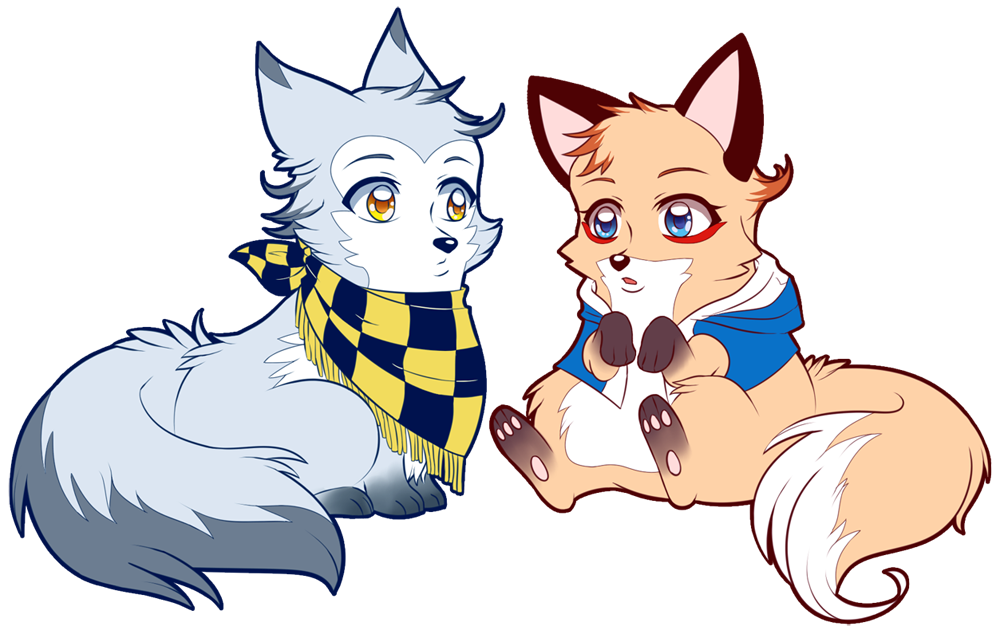 As EmpathP stated in one of her live streams and stressed on her Facebook, it's important for fans to support Dex and Daina and all Engloids. Many people are claiming that they will no longer buy Dex and Daina if the two aren't given boxed versions. This hurts the VOCALOIDs more than the company.
Zero-G is simply trying to make good financial decisions. Everyone knows that English VOCALOIDs don't sell well and with recent drama, sales and interest have gone down. The idea of punishing a company for doing something you don't like doesn't work as well as you may think. Especially in this case.
If enough fans show interest in Dex and Daina, they may receive more voice banks for XSY in the future. And should the interest be huge, Zero-G could very well release physical copies for these "appends". Not buying Dex and Daina just because there isn't a boxed version only manages to shrink sales even more. And with small sales, we can guarantee Dex and Daina will never receive any update.
EmpathP and Kenji-B are perfectly okay with Dex and Daina not receiving physical versions and they understand why the two VOCALOIDs needed a small design change. They are perfectly happy with how everything is going. If they're happy, there's no reason not to be. Celebrate the release of two amazing American English vocals. Support English VOCALOIDs and show companies that there is a market for English VOCALOIDs.
Who knows. Maybe one day we'll get Dex and Daina appends.
More Info
For more information on Dex and Daina, check out our original article on the two as well as our previous update.