Fan Forge launches an all new t-shirt design contest for MIKU EXPO 2020 EUROPE!
Contest Details
Contestants will be creating a design based off a "CYBERPUNK" theme.
The deadline is October 24th, 2019 at 11:59 PM PST.
Now, let's find out what cool prizes the winners will receive! The grand prize winner's design will be featured as MIKU EXPO 2020 EUROPE merchandise! Furthermore, they will have two prize options.
As of now, the winner can get two tickets to a MIKU EXPO 2020 EUROPE show, as well as a POP UP PARADE figure of Hatsune Miku!
This statue was released earlier this year, set at €36.75 EUR (~$39.99 USD).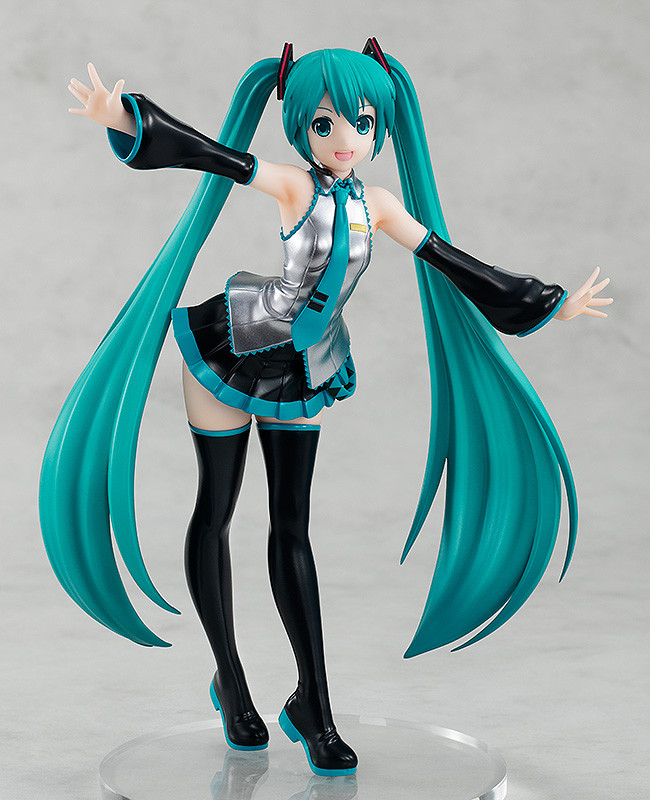 Otherwise, the grand prize winner can receive a 5 item MIKU EXPO present package. Not only that, but Good Smile will send you the POP UP PARADE figure with this prize, as well!
Next, two runner-ups will receive a "Special Miku Tour Goods" package. Furthermore, winners who are selected will all receive commission for their work. So, you'll still earn payment even if you're not the top pick, which is important!
Rules for Submissions
According to the official Fan Forge page, the guidelines are as follows.
Design must be something original, creative and inspired by the Piapro characters.
Must be 18 years of age or older. Submissions are open internationally to all countries.
They will not accept "mash-ups" or "cross-overs".
Use only characters from the Piapro family: Hatsune Miku, Kagamine Rin, Kagamine Len, Megurine Luka, KAITO and MEIKO.
Don't submit similar versions of the same design. It will only divide your votes!
Your own take on costumes or your own versions are encouraged! BUT please do not use designs created by other artists in the community.
Please do not submit anything overly sexual.
Finally, don't forget that the contest ends on October 24th at 11:59 PM, PST! So, submit your design and do your best!
See current entries here!
Sources
The official page for the contest is here!
Fan Forge can be found on Twitter, Facebook and their official website!
Hatsune Miku is on Facebook (English and Japanese), Twitter (English and Japanese), Youtube and Weibo!