The mobile game Venus Eleven is having a collaboration with AHS! You will able to scout Yuzuki Yukari and Tsurumaki Maki in the game! The collaboration will take place from November 1st until November 30th.
What is Venus Eleven you may ask? This game labels itself as a Dating Simulator X Sport Manager. Although it says sport manager, you wont be managing every sport. You will be managing a girls Football (Soccer) team. In the game you will be able scout, read stories of the characters, play games and more! If you are familiar with Gacha games, then you have an idea what to expect.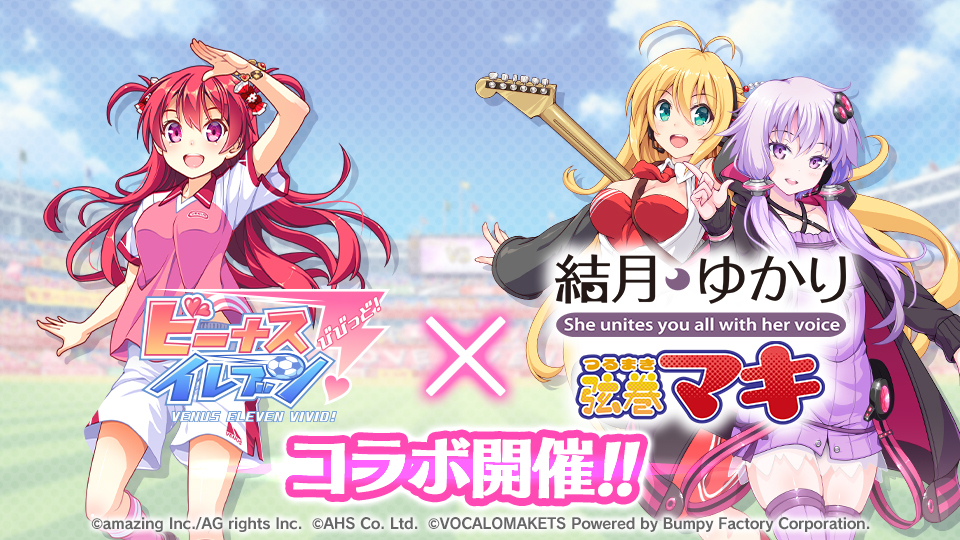 Although the game is available in Japanese, there was also an English version released about 3 months ago on Android and iOS. With that being said however, by downloading and playing the game myself. The English version does not appear to have Yukari and Maki available at this time. Although that may change. Stay tuned for more on this if they do appear in the English version.
You can also visit the official website here.