For Fans by Fans have partnered with our friends at Crypton once again to release a new collection – "Cozy At Home"! The feature goes live today – Monday, June 22nd – at this webpage!
All customers will be able to utilize the code "COZYMIKU20" to save 20% on Hatsune Miku merchandise until June 29th @ 11:59 PM PST.
Featuring Fan Forge "Cozy at Home" Challenge Winners!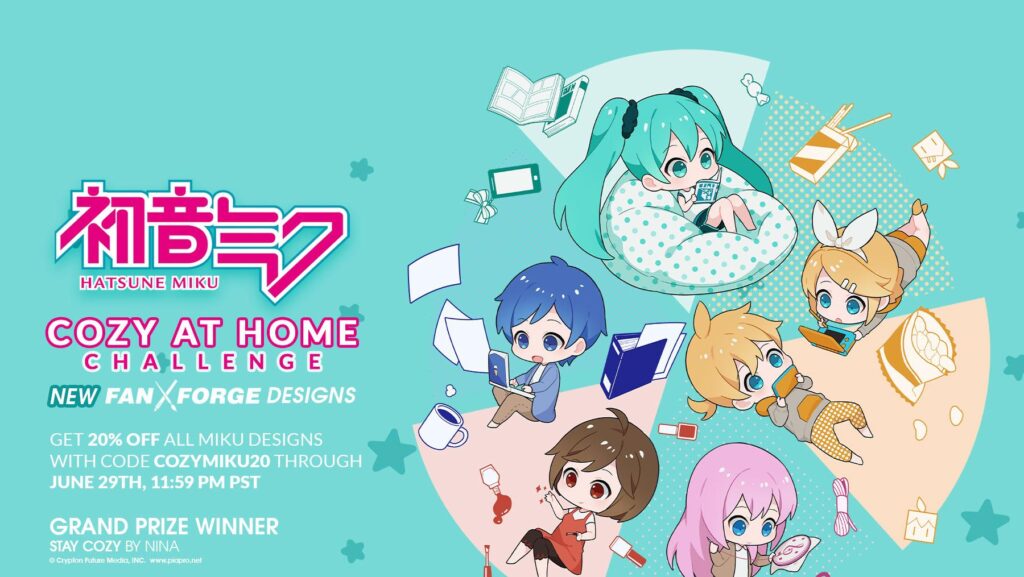 The grand prize winner, created by NINA, depicts the adorable Cryptonloids enjoying various activities while staying at home!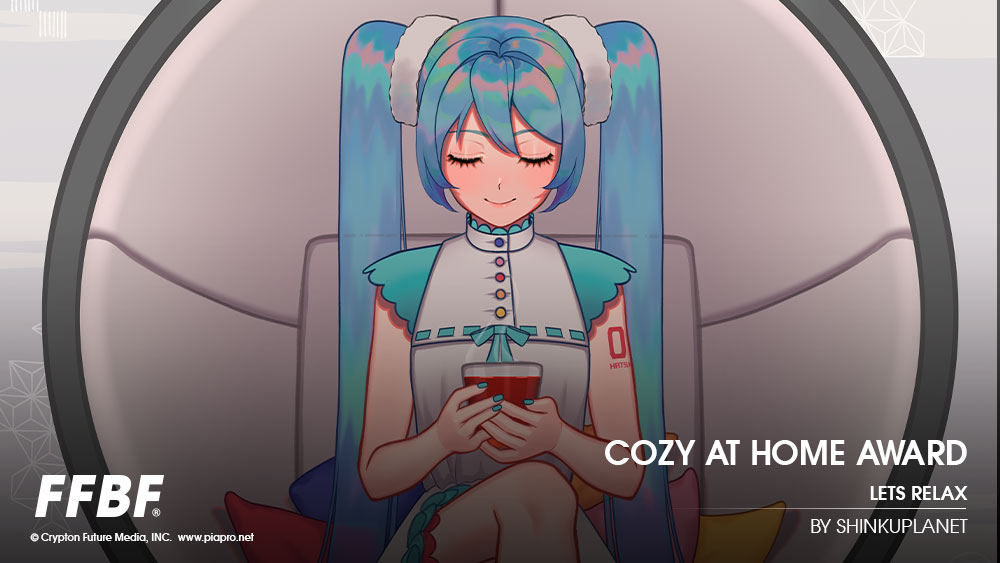 Winner of the Cozy at Home award, this work by SHINKUPLANET shows Hatsune Miku relaxing with a soothing beverage!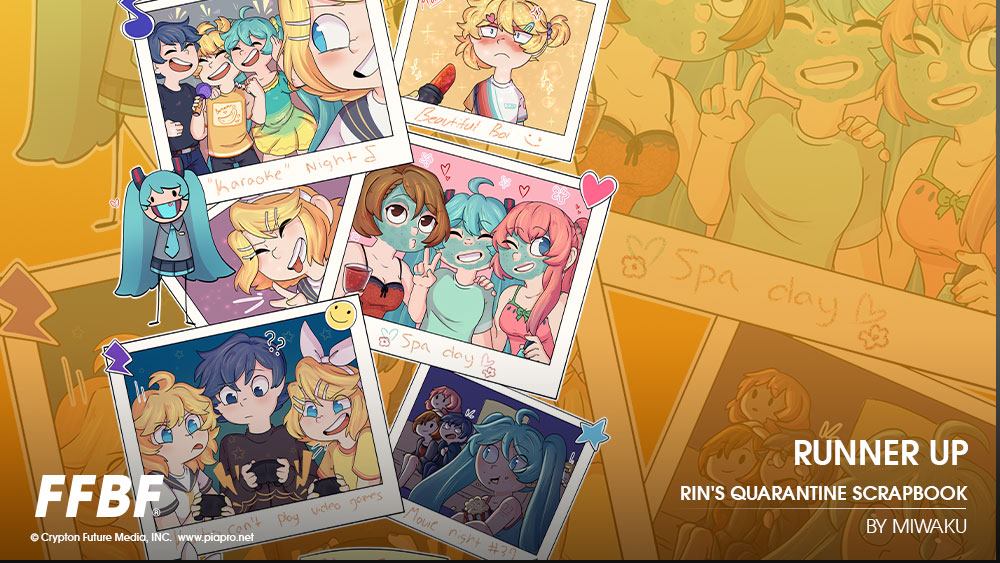 Runner up winner, MIWAKU, displays a joyous collection of the Cryptonloids in a photo scrap-booking fashion!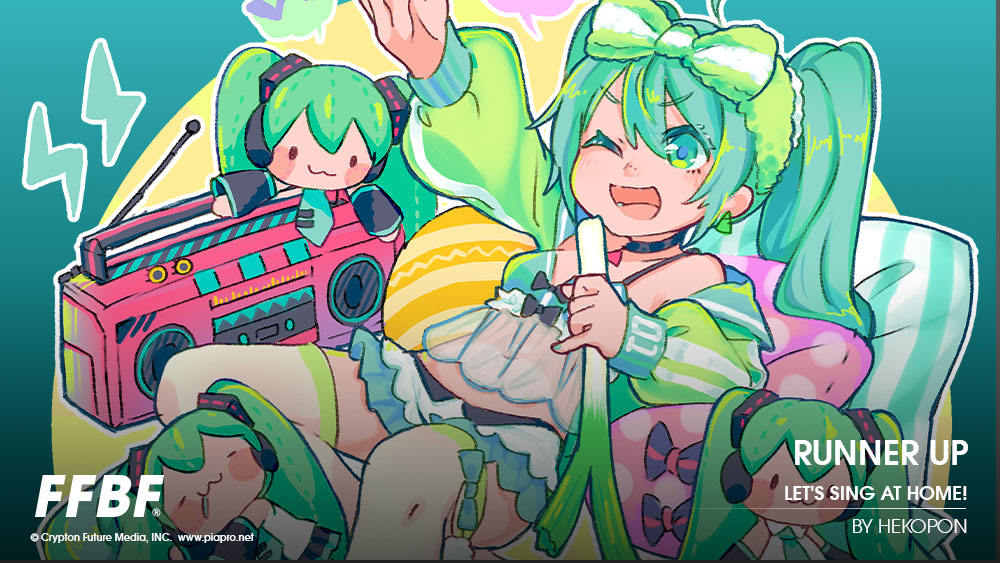 And to top it off, we have this lovely look at Miku singing her favourite songs in the comfort of her home, by runner up winner HEKOPON! Maybe she's practicing for her next shows?
These Designs and More!
Once again, you can find these beautiful designs along with many others at the featured Hatsune Miku community forge page. Don't forget to use the code COZYMIKU20 for an additional 20% off your purchase of Miku designs! It'll be so hard to pick which ones to get… there's so many pretty works!