While fans have been eagerly awaiting news on Hatsune Miku V4 Chinese for quite some time, there hasn't been much news. Until now! The Poppro website recently updated and received quite the interesting renovation. In addition to information on pre-orders, there's also a mysterious countdown clock!
Hatsune Miku V4 Chinese Pre-Orders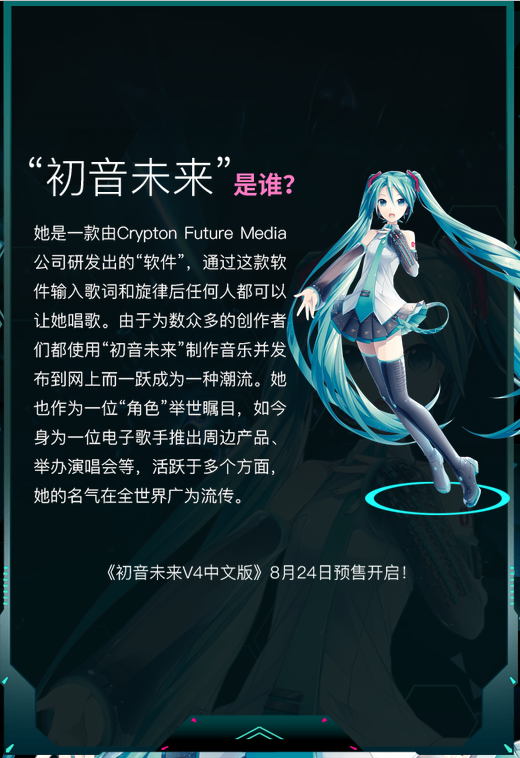 Unfortunately, there's not a whole lot of information available at the moment. A drop down section on the website simply gives a blurb about who Miku is before mentioning pre-orders for her Chinese bank will open August 24th. Other than that, there currently isn't any other information on the website. However, as the date approaches, we're sure to hear more about the pre-orders!
The Mysterious Countdown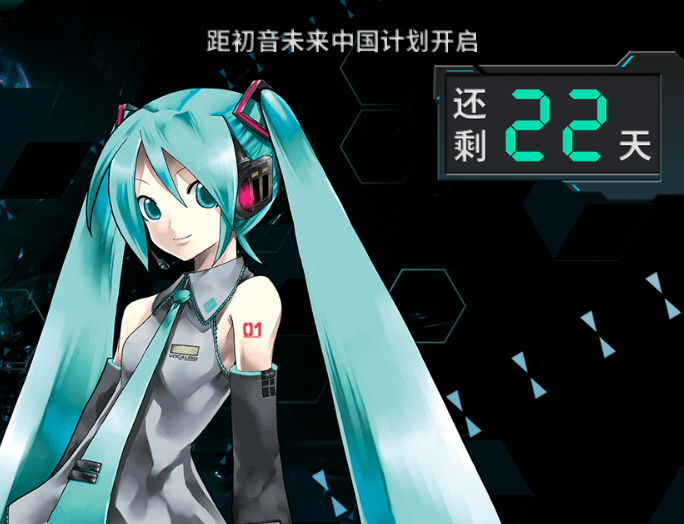 In addition to the pre-orders, there's also a countdown clock. It's counting down the days to the Hatsune Miku China Project. While 22 days from the time of this writing will mark August 31st, Miku's birthday, there's no official word saying that's what the Hatsune Miku China Project would mean. It's just there, counting down the days until August 31st. Could this be when Miku V4 Chinese will be released? If there is a special event planned in China for her birthday? Only time will tell as that clock gets closer to "0"!
More Information
For more information, be sure to stay tuned to VNN. In addition, you can check out the following links for more information on Miku's Chinese voice bank.
Hatsune Miku V4 Chinese On Its Way; Miku China Project Confirmed
Hatsune Miku Shanghai Performance & Miku Chinese V4 Debut!
Hatsune Miku's Live Performance at B.I.G. Carnival Music Festival in Shanghai Now Available Online
Hatsune Miku V4 Chinese Demo Song Premier At Miku Expo China
Hatsune Miku China Project Official Website