This month, the worlds of Crash Fever and Hatsune Miku will face each other once again. Gear up and get ready to witness this expanded crossover as it comes alive with a series of new event quests that you don't want to miss!
For those that don't know, Crash Fever is a combination puzzle-battle roleplaying game with tons of cool characters to collect.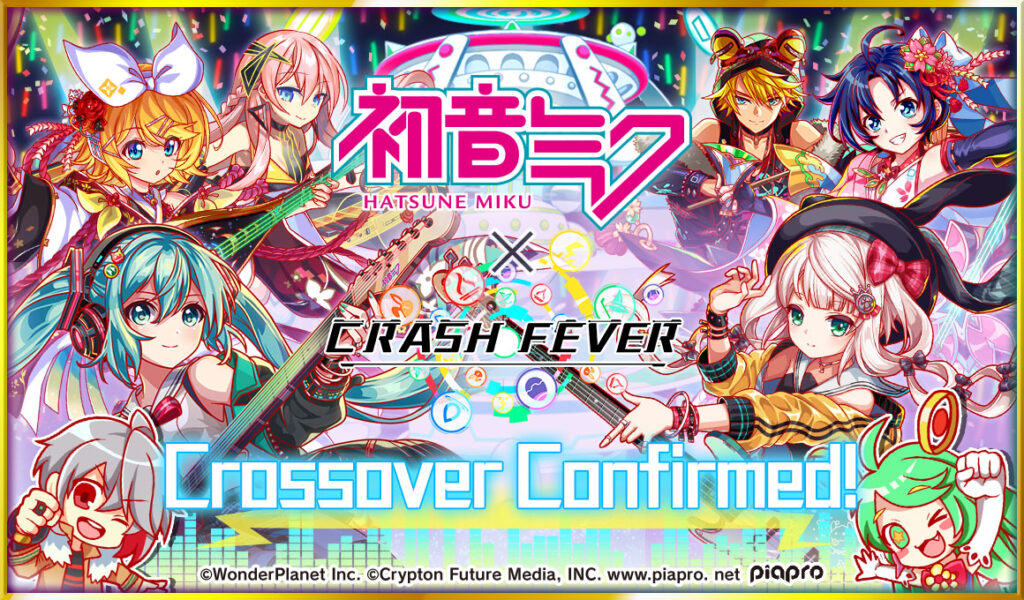 Enjoy this new twist on your favorite virtual singers, unlock new units, conquer never before seen quests, and Hatchers, or suit up with your friends and experience newly created visual effects and songs during the battles. Revisit quests from previous events or play the new ones, the choice is yours!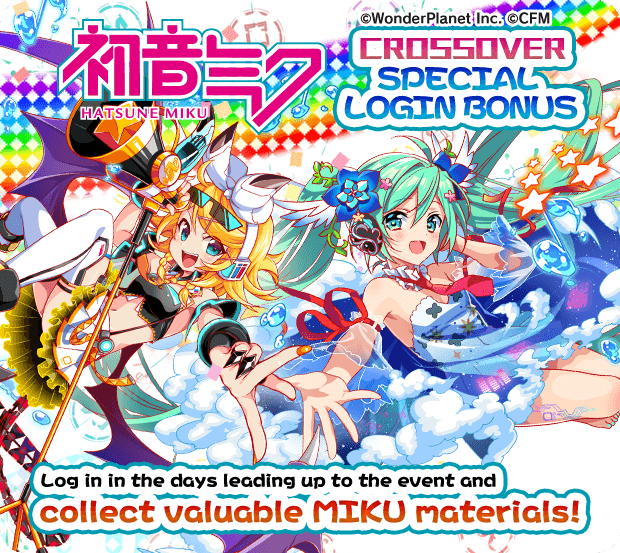 The screenshots were provided by Monds
Login Bonus
Login during the days leading up to the event to unlock special items including 390 Music Notes and enjoy the many events that are going to take place within the game!
Note that some of these rewards are non event related such as past event or new login.
Events
Here are some of the current events in the game to keep you busy for a little while.
Below is a list of upcoming shows and events so you don't miss out on them!
In-Game Purchases
Of course, with the event, there are also in game purchases you can get! Lets take a look below at what those are, just try not to hurt your wallet too much!
Alice Gacha System
Being a Gacha game, there will be plenty of awesome stuff to get! We wish everyone good Gacha luck!
Bonus
While we are at it, let's take a look at what we got in our Gacha's!