Officially announced on February 10, 2020 – the official, "VOCALOID Fes-" festival (調バーチャル音楽祭-VOCALOID Fes- / Cho Virtual Ongakusai* ーVOCALOID Fesー) has been announced by the guys at Chokaigi for the NicoNico Chokaigi 2020 Conference.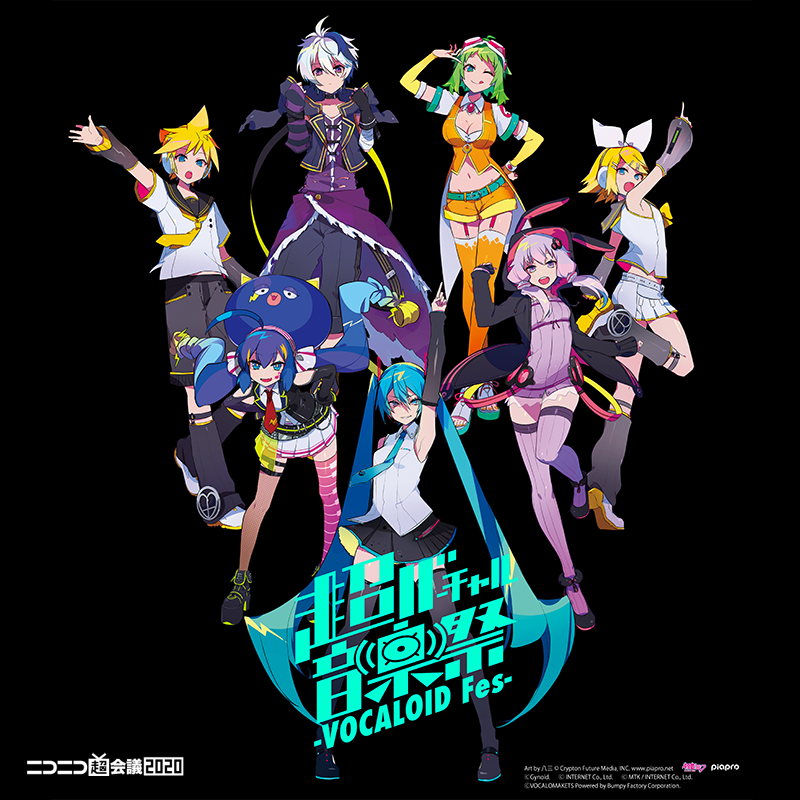 According to the official website, VOCALOID FES is a live show focused on VOCALOID music where various VOCALOID characters will appear and sing the most popular songs between 2017 and 2020.
For those that sadly cannot attend the festival will be very happy to know that VOCALOID FES will be broadcast online via their site.
This music festival includes a plethora of virtual singers and MMDers that you surely know and love very much. Our beloved Miku is obviously there, plus many other known faces!
VOCALOID Performers
Hatsune Miku
Kagamine Rin
Kagamine Len
Gumi, Otomachi Una
flower
Yukari Yuzuki
MMDers
あひる@anatroccolo
kemo
6666AAP
hino
鈴木燐 / Suzuki Rin
tomy
背中P / SenakaP
猫神ぎず / Giz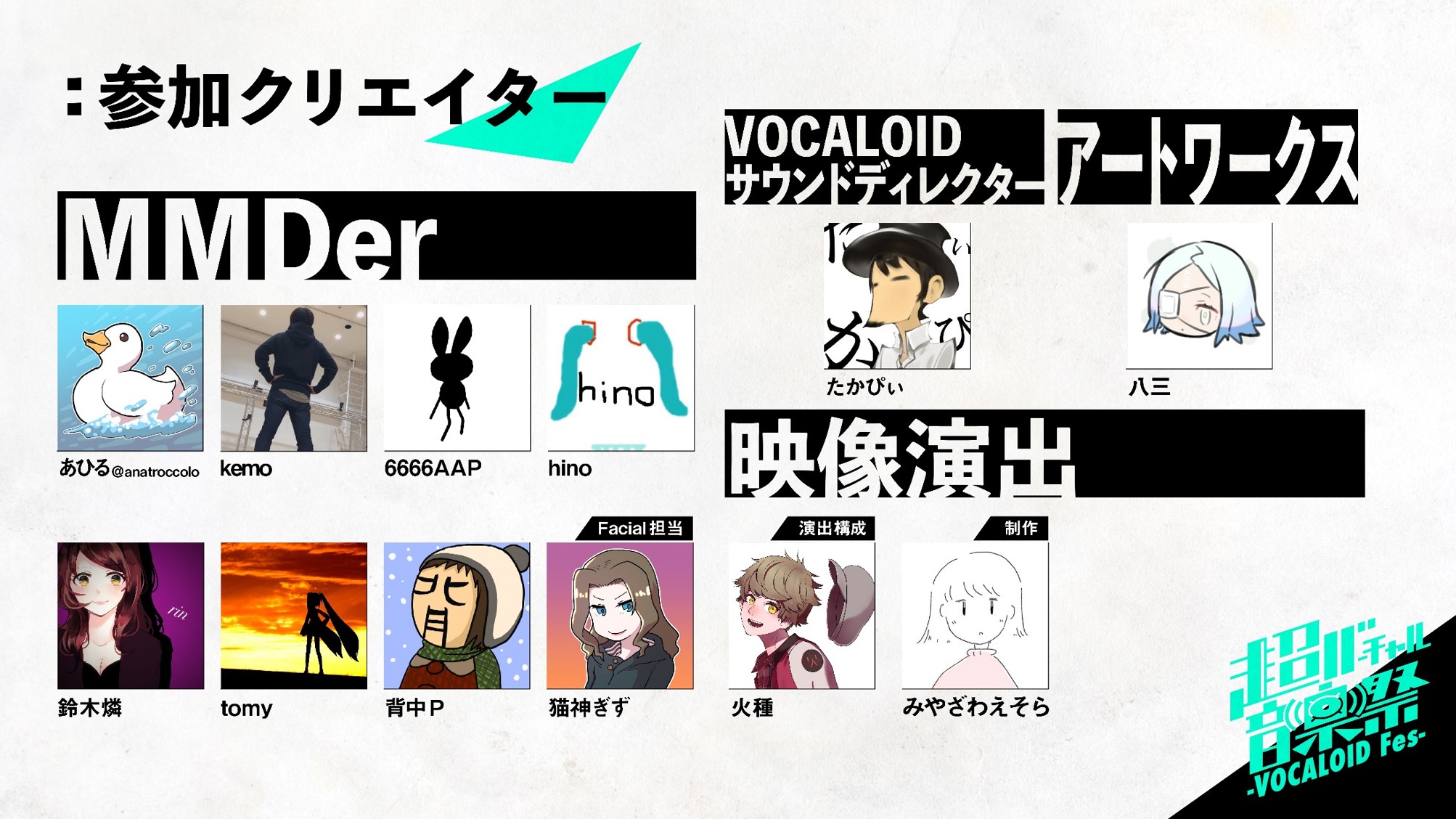 Tickets Information & Dates
The show will begin on April 18 and 19, 2020, with the sale of tickets commencing today: February 10, 2020. The proper times have yet to be announced, so stay tuned on our site for an update!
You can purchase your tickets for only ¥4,800 JPY by clicking here. Do not miss out on this wonderful opportunity to attend and have so much fun!
Sources