Hello everyone!
Five months after the Kamakura Shrine Dedicated Live [Ningyo Joruri / BUNRAKU-beyond] performance was halted in October 2019 due to the Hagibis typhoon that struck Japan, and by taking into account the relevance of the new pandemic disease known as COVID-19 or "Coronavirus" – the event "Ningyo Joruri x Hatsune Miku BUNRAKU-Beyond Moonlight Circle Flower Pattern" will be performed via livestream for our audience.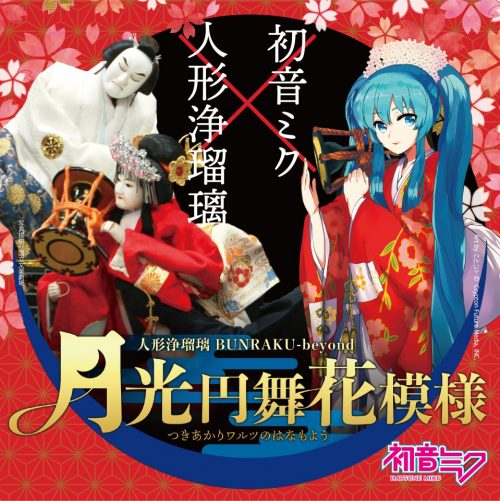 Information & Dates
Date and Time: March 29, 2020 at 20:00 PM (JPT)
Video Distribution Platform: Nico Nico Douga and TwitCasting.
Note: Merchandise and goodies will not be available for purchase.
Ticket Price: 2,800 yen (tax included)
Sales start on March 19, 2020 at 12:00 PM (JPT) here.
Organizer: SAP
Production: Snow Crash COLAB Fuyusabi
Inquiries About Performances
SAP 03-6912-0945 (Weekdays from 10:00 PM  to 18:00 PM JPT)
Sources