After a successful screening at Japan EXPO in Paris, France, IA continues her travels around the world! This time, to the delight of our European fans, she's heading to Germany for MMC Berlin!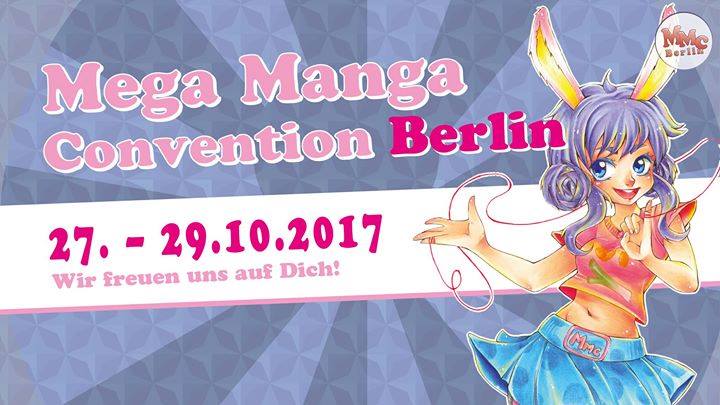 Guten Tag! Hello! Guess where's IA going this weekend??
MMC Berlin is a convention located in the capital of Germany. At the con, 1st Place will offer fans several concert screenings in addition to a workshop on how to use IA ROCKS, run with the help of our German team at VNN.
Fans will also find IA and ONE merchandise at their booth located next to the main stage. Those coming in an IA or ONE cosplay will also receive a cute IA choker for free. So be sure to check them out and don't miss any event!
Hallo Germany! See you this week end in Berlin at MMC-Berlin e.V. (Mega Manga Convention)!
Visit 1st PLACE booth with original IA goods!
Don't miss the screening of the movie concert Party a GO GO…(Sunday 10.15 – 10.50 o´clock Main Hall |
Saturday 9.45 – 10.30in the Video Room )
And last but not least! Come to the Fukuoka Room on 28th from 13:30 to 15:00 and learn the how-to IA ROCKS and make a song together! #Yamaha VNN
The cosplay campaign is still on! Visitors showing to our booth in IA and ONE cosplay will receive our choker as present
Concert Screening
Saturday
Time: 9:30 AM ~ 10:30 AM CET
Room: Video room
Sunday
Time: 10:15 AM ~ 11 AM CET, 2:25 PM ~ 3:15 PM CET
Room: Fontane stage, Video room
Workshop
Date: Saturday, October 28th
Time: 1:30 PM ~ 3 PM CET
Room: Fukuoka (Room 4)
VocalNexus
Our partner, VocalNexus, is also offering fans a panel for those who are new to VOCALOID and want to broaden their minds and more!
We'll be present at next week's MMC Berlin 2017 (Mega Manga Convention).
At our booth you'll get:
To request a song you'd like to be played on our next broadcast
To look at pictures of the last VOCAMERICA concert from Switzerland
A3 posters of Florian (Disco version from Vinny-Vieh) for 3 Euro
"We love Vocamerica" stickers for 2 Euro
and a little panel game
The winner will receive a VOCAMERICA Aki No Matsuri concert poster A3 sized (while stocks last)

In addition, you can visit our VOCALOID basics panel, "What is VOCALOID", where we'll teach you about the beginnings of VOCALOID and tell some funny and love-able stories from all over the world.

We look forward to seeing you!
-Lulu-
Saturday
Time: 4 PM ~ 5 PM CET
Room: Yokohama (Room 3)
Sunday
Time: 10:30 AM ~ 11:30 AM CET
Room: Yokohama (Room 3)
Find more information, check out MMC's Facebook page or website (only German).
Links