Virtual Artist IA performed live in the opening ceremony of the International Olympiads in Informatics (IOI) 2018 JAPAN on September 2nd. There was 860 participants who attended the ceremony from 87 countries around the world. The ceremony was held in the Tsukuba City International Conference Hall, Ibaraki Prefecture, Japan.
IA performed as soon as the opening speech ended. When she showed up, the tight air in the venue bubbled up at once. The participants enjoyed IA's performance with their cheering and clapping.
It was quite a short performance for IA, with 2 songs and an MC session. The first song is "Reload", which IA performed a duet with her sister ONE. CG backgrounds with Japanese feels accompanied their performance. IA, ONE and the dancers wore a ninja-style costumes, welcoming the participants with the beauty of traditional Japanese and technology. The dance showcased a synchronized swordplay performance.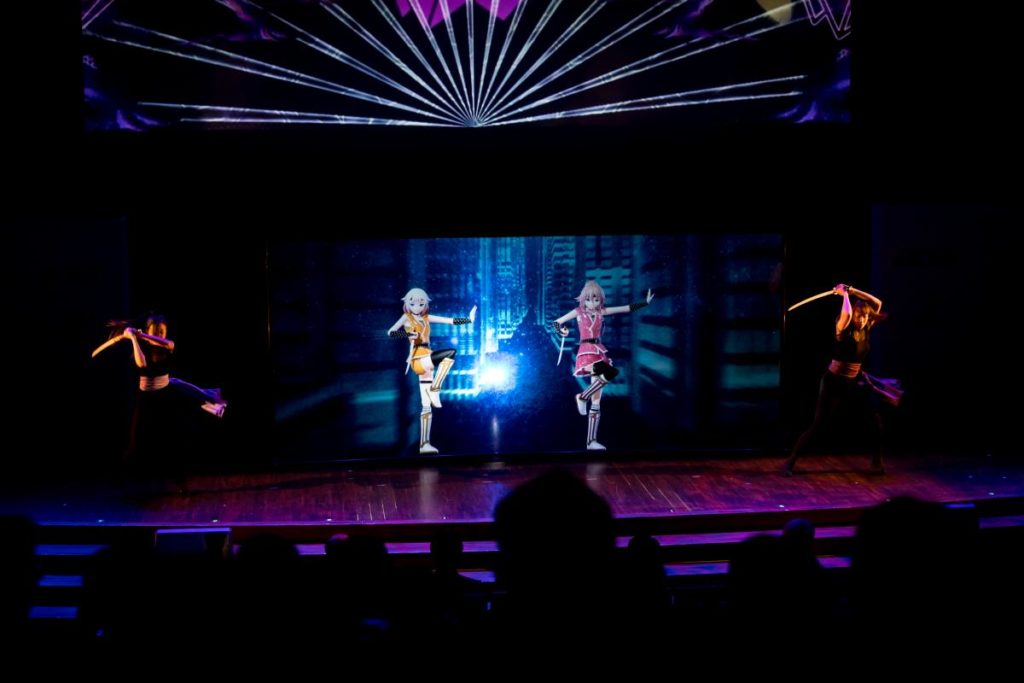 The second song was "Euphoria", the official theme song of IOI 2018. The song has already been shown several times before in IA lives, but this time, 8 kid dancers also performed together with her. On this part, the venue was filled with peaceful atmosphere. The participants' hand clapping brought about a sense of unity in the live.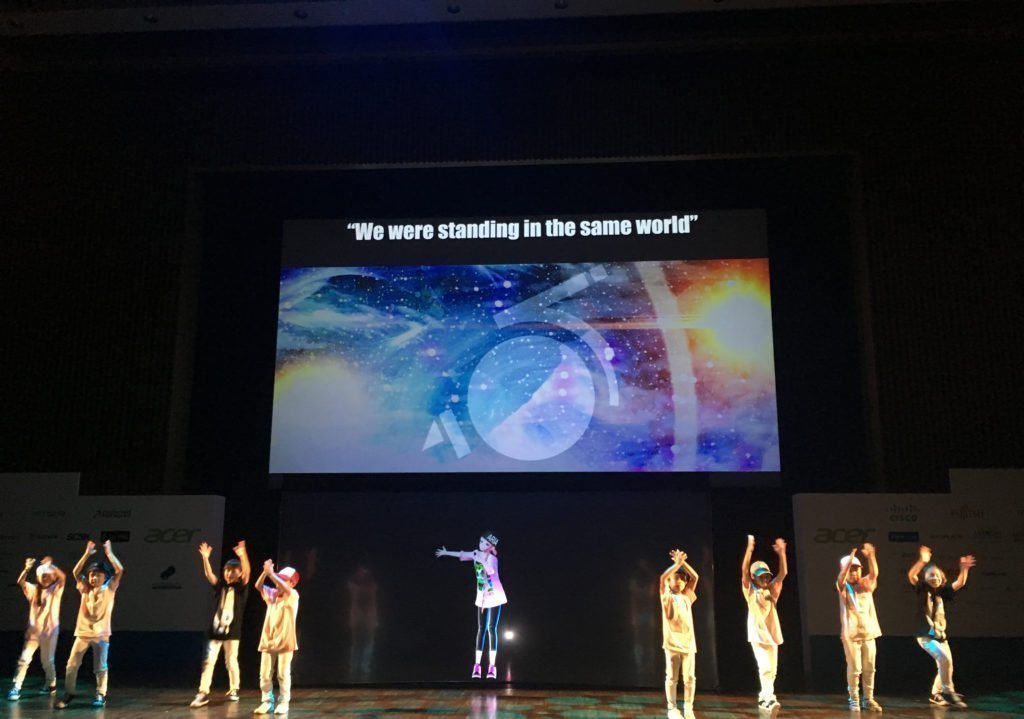 For the past year, IA has also been involved in other public relations activities as an ambassador for this tournament. Through these activities, IA herself, just like the participants, has grown by doing new and unprecedented challenges. The live performance in the opening ceremony was the culmination of the executive committee's work together with the virtual artist and it was  meaningful work to do.
Lastly, on the upcoming sponsorship participation program "Knowledge Fair" which will be held on September 7th, before the closing ceremony. All the participants, whom have grown through the various results to the end of this international competition, will be entertained with IA's live screening video for the end of their staying period in Japan. The event will be held again in the Tsukuba City International Conference Hall, Tsukuba City.
If you have previously missed the program, or have the NicoNico premium account, you can rewatch the opening ceremony of IOI 2018 JAPAN featuring IA & ONE on NicoLive: http://live.nicovideo.jp/watch/lv314346133