While the Kagamine Rin and Len Dollfie Dream dolls were announced quite some time ago, fans are finally able to actually see the finished products. The dolls will both use the Dollfie Dream Sister bodies with Len's being the new "boy type" body. The Rin and Len dolls made their first appearance in Volume 69 of "Volks News" before their web page went up.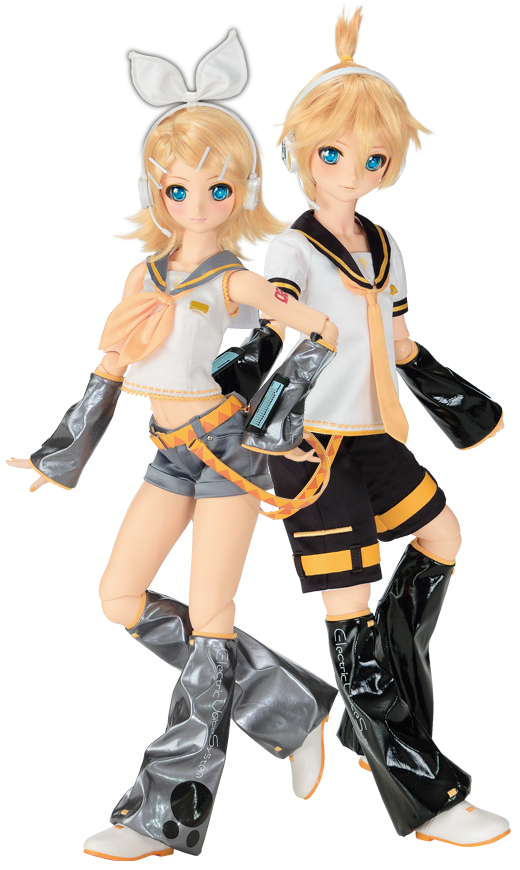 About the Dolls
Both Rin and Len use the Dollfie Dream Sister bodies, which stand at around two feet tall. While Rin's doll uses one of the female bodies, Len's uses the new "boy type". This "boy type" Dollfie Dream Sister is meant to capture the appearance of a more boyish character. It marks the first time a male body was made for the Dollfie Dream line. You can see pictures of the DDS Boy body here.
The dolls themselves are based on the Kagamines' V2 appearances.
Both dolls come with various accessories and will also have body suits and even painted nails. Just like with the Dollfie Dream Miku dolls, VOLKS has worked hard to reproduce the images of Kagamine Rin and Len down to the smallest details.
---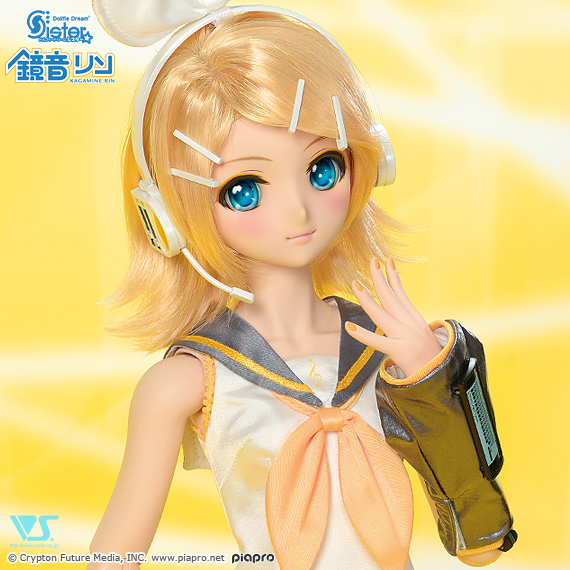 Kagamine Rin
Rin will cost ¥64,814 (about $632 USD). The doll has all of the outfit parts you'd expect including her barrettes, her headset and ribbon tie, her arm and leg covers, and even a mic. Of course she has her full outfit as well: her shirt with collar, her shorts and belt, and even the belt strap and special decals for her arm.
You can find Rin's product page here. At the moment, it's only available in Japanese but there's possibly an English one coming soon.
---
---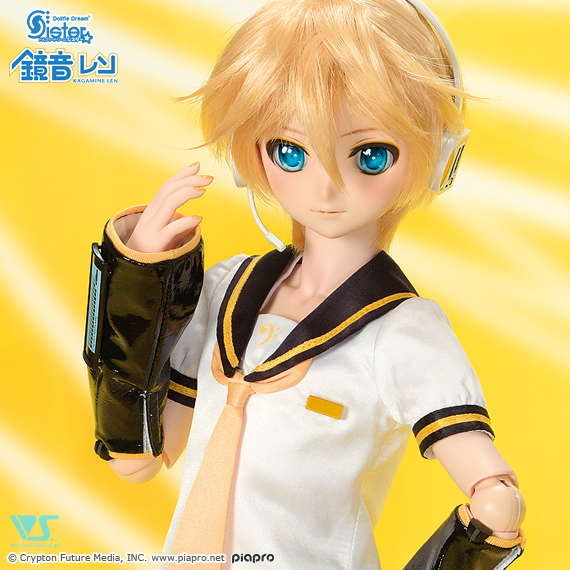 Kagamine Len
Len costs a bit more, his price being ¥69,444 (about $677 USD). Just like Rin, he has all of the accessories a Kagamine fan would want. Len comes with not only his outfit but also his keyboard as well, which you can pose him with like he's playing it.
You can find Len's product page here. Like Rin's page, Len's is also only in Japanese at the moment.
---
---
How to Obtain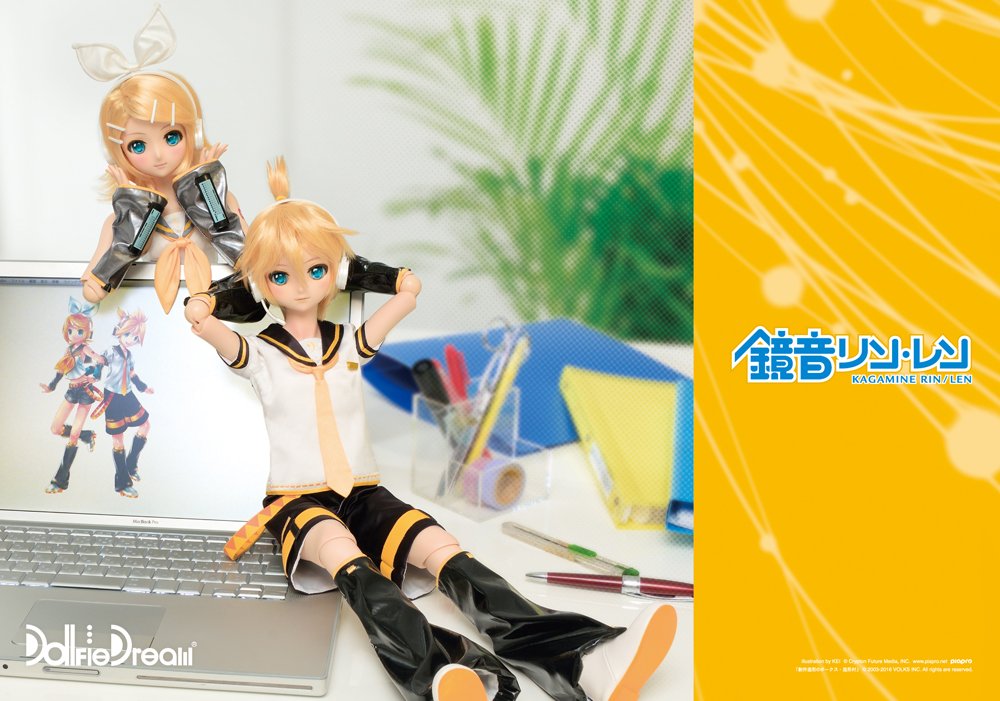 The Rin and Len Dollfie Dreams are slightly difficult to obtain.
They will have their presale at the "Doll Party (DolPa) 6 Nagoya" event at August 7th. This is the only sure way to get them.
Later, they will be sold through Web Lottery in VOLKS Shop, Doll Point Akihabara, HS Kyoto, and Hobby Tengoku Web Store, starting August 13th and going until September 11th. VOLKS will announce the lottery winners between September 28th and October 2nd. The dolls will be delivered around late October, where those winners have to make the final payment.
While there's no word on international orders at the moment, we'll be sure to keep fans informed as always! Stay tuned for more updates. We'll be sure to let you know if English pages are released and if any information on international orders opens up.