Seems the VOCALOID5 release silence scene will soon be broken, as Gynoid's Amazon JP Store reveals two new virtual singers: Meika Hime and Mikoto.
A Mysterious Tweet
There were some rumors about a new VOCALOID5 duo produced by Gynoid ever since they made a very mysterious tweet on their Twitter account, talking about an important announcement they would make soon.
それはそれとして、今週は1つ、発表があります。反応が読めなさすぎて迂闊に「楽しみにしていてください」とも言えないですが、大きな発表です。

— gynoid_jp (@gynoid_jp) March 4, 2019
This is when the hype for a new possible vocaloid from them started, but we still don't know what they meant. Could it be Hime and Mikoto's debut?
About Hime and Mikoto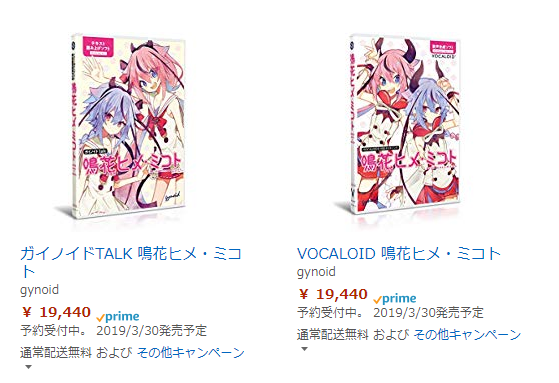 Similarly to what happened to Haruno Sora back when she was to be formerly announced yet, Meika Hime and Mikoto were spotted on Gynoid's Amazon JP store by many fans.
Following Amazon's product description, those two exceptional vocalists will run on the VOCALOID5 engine and are both voiced by the voice actress Koiwai Kotori, known for many roles such as Elaine from Nanatsu no Taizai and Asahina Hiyori from Mekakucity Actors.
The two character also appear to be designed and illustrated by v4 flower's illustrator Miwashiba.
VOCALOID5 details
Meika Hime and Mikoto seems to be sold together in bundle. Alongside the two voicebanks, they will also feature 400 additional sound materials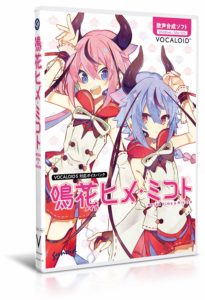 Supported language: Japanese
Recommended Tempo: 50~220 BPM
Recommended Range: D2~C5
Hime is described to be a mood maker, cheerful and sweet character.
Mikoto on the other hand seems will have a more cool tone, to the point they are described as a Tsukkomi-like character.
We can talk, too!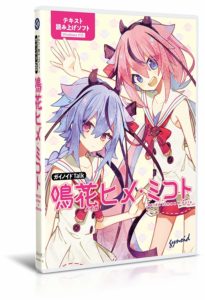 Hime and Mikoto appear to also have a talk program, similar to VOICEROID and Galaco Talk, named "Gynoid Talk", which allows them to speak fluently and emulate humans' speech in a realistic way!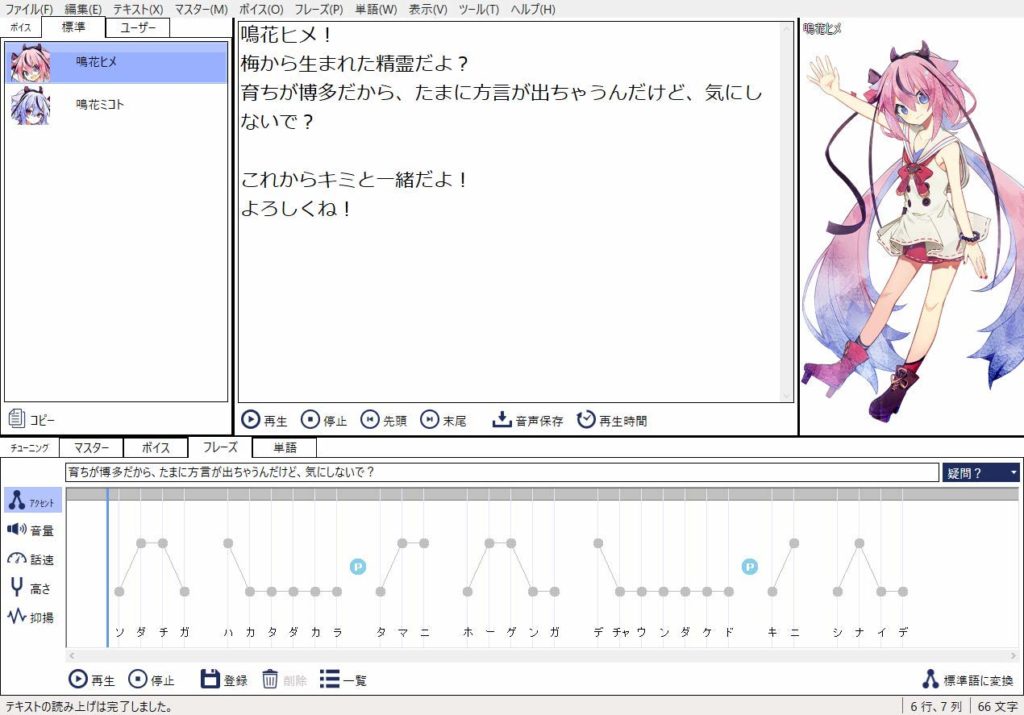 Additional Details
Both of their Talk and VOCALOID5 voicebanks appear to be priced 19,440 JPY and scheduled to be released on March 30th. Gynoid still haven't make an official announcement about the matter and there is currently no demo song for them so, just like we did for Haruno Sora's Amazon leak, we advise the fans to wait for them to be official and prepare to show the company their biggest support!
Stay tuned with VNN for more updates on those new Virtual Singers!
VOCALOID Meika Hime and Mikoto Amazon JP Page
Gynoid Talk Meika Hime and Mikoto Amazon JP Page
Gynoid on Twitter