The Mid-Autumn Festival in China is approaching and, just as usual, Quadimension cannot miss its celebrations! In fact, they just made a new set of pendants available featuring all of the MEDIUM⁵ characters, in honor of this traditional festival!
MEDIUM⁵ and Mooncakes!
For such a special day, there was no chance for our girls from Quadimension to miss the celebrations with these pendants. In fact, we find all of them portrayed as little cutie rabbits while interacting with their own mooncakes!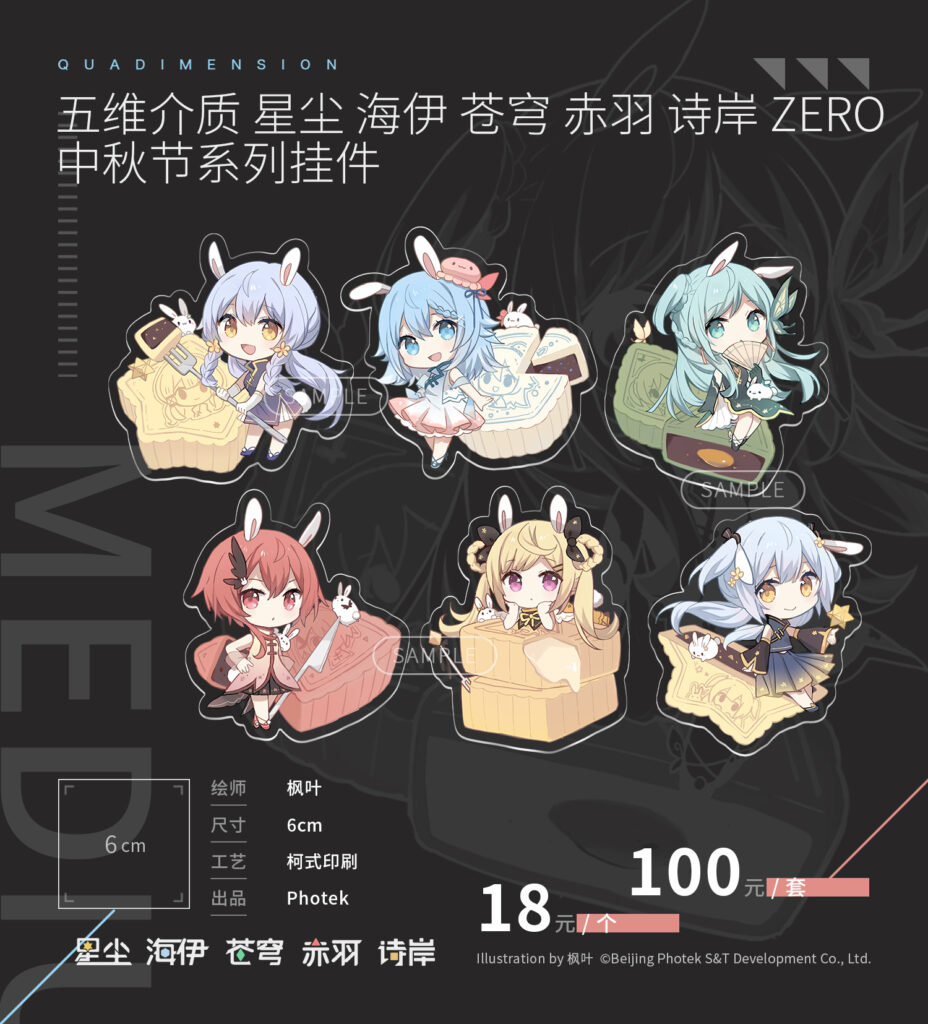 Each pendant in illustrated by 枫叶 with a size of 6cm each, priced at 15 RMB. However you can also get the full set of six for 80 RMB!
Are you interested perhaps? Then you should totally click here and grab yours, before they go sold out!
Source
The Mid-Autumn Festival will be celebrated on September 13th this year, and these pendants are the perfect way to celebrate, for sure!
Follow us on VNN and our social media to not miss any news about your favorite Virtual Singers!
Quadimension is on Youtube and Weibo
You can also find Stardust on Weibo, Twitter and Youtube
ChiYu can be found on her personal Weibo, just like ShiAn has her own account!
HaiYi is on Weibo too, and so is CangQiong on Weibo as well!
Product Page