Hatsune Miku's realm keeps expanding year after year, and she's getting a really big fanbase in China as well. In fact, in occasion of the "MIKU WITH YOU" concert, SCLA and Poppro decided to host a song contest as well!
About the Contest
Similarly to Magical Mirai's yearly song contest held by Crypton Future Media on Piapro, this competitions aims to give the chance to producer to show their musical talent during the MIKU WITH YOU concert as well.

The winning artist will see their song performed by Miku on stage during "MIKU WITH YOU"'s concert and will receive a ticket to attend it, a 1,000 CNY voucher they can use to buy merchandise from the venue and will be feature on their official album!
Requirements are very easy:
Max length: 4:30 minutes.
Format: MP3.
Must be an original song sang only by Hatsune Miku (Harmonies track included).
The song must be an original. Covers and/or tuning works are not allowed.
The entry cannot be an acappella, it needs to have music in it.
Please write the lyrics down on their specific column.
Your entry cannot be published elsewhere than Poppro's website before results get announced. After the winner has been revealed you can publish it on other websites as well.
Contest's Term of Usage:
You must be 18 or older in order to partecipate. In case you're younger, you will need permission from your relatives.
Songs composed in collaboration between multiple people can only be represented by one single individual.
Your entry must be an unreleased original song. It needs to have never been published before.
You cannot sign any commercial contract with companies and such during the contest's period.
Please submit your entries before the deadline.
In case of infringement of a third party copyright, the organizers take no responsibility of the issue. The contestant shall solve it instead.
Make sure to use a valid e-mail address, as they will inform you of your winning entry via e-mail. You need to confirm and reply to them within 10 days, or your winning work will be canceled.
Keep your project files and be prepared to give them to the organizers, since they may need them to adapt it and make the live performance even better!
The winning entry may be promoted on social medias and such by the organizers.
After being adopted, the entry's license shall be transferred to the organizer, who will also pay the artist its usage copyright fees.
Don't forget to make sure license settings are checked in your entry! Below you can find some example!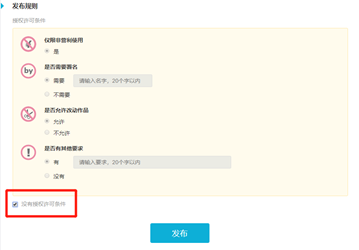 To submit your entry you can click on this cute blue balloon on the contest's press release page.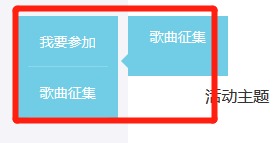 Deadline is on July 4th, 2019 at midnight CST.
You will need a Poppro account to submit your entry. We know, the language barrier looks very scary for overseas fans, but SCLA was caring enough to provide us a page with guided instructions on how sign in into the website for their foreigner users! You can find it here!
Source
VNN wishes good luck to all of the artists that will join the contest! Please show them all your support with us and don't forget to stay tuned with us for further updates on your favorite virtual singers!
Hatsune Miku is on Facebook (English and Japanese), Twitter (English and Japanese), Youtube and Weibo
MIKU WITH YOU event on Weibo
Contest Announcement Press Release