Yuzuki Yukari is surely receiving so many new expressive content lately and, after the previous LINE stickers from ebi_gohan we covered not long ago, we have a whole new set made by Nejishiki and Danjyo Sora!
Lovers and Friends?
Portraying an adorable and shy Yukari on the verge of finding love and confessing her feelings, those stickers st titled "Koibitomodachi" (a word playing around "Koibito" and "Tomodachi", respectively "Lover" and "Friend") will light up your conversations with all of your friends and possible crushes!
ねじ式さんと檀上大空さんのコラボによる結月ゆかりLINEスタンプ『「コイビトモダチ」なねじそらスタンプ』が発売になりました!
ちょっとヤンデレなかわいい結月ゆかりLINEスタンプとなっております!
詳細:https://t.co/y878Elhg1f pic.twitter.com/oYVMrPHFKZ

— VOCALOMAKETS (@VOCALOMAKETS) June 25, 2019
You can buy this set for 1,99 EUR (which should be 1,99 USD once converted, depending on the country you live) by simply clicking here!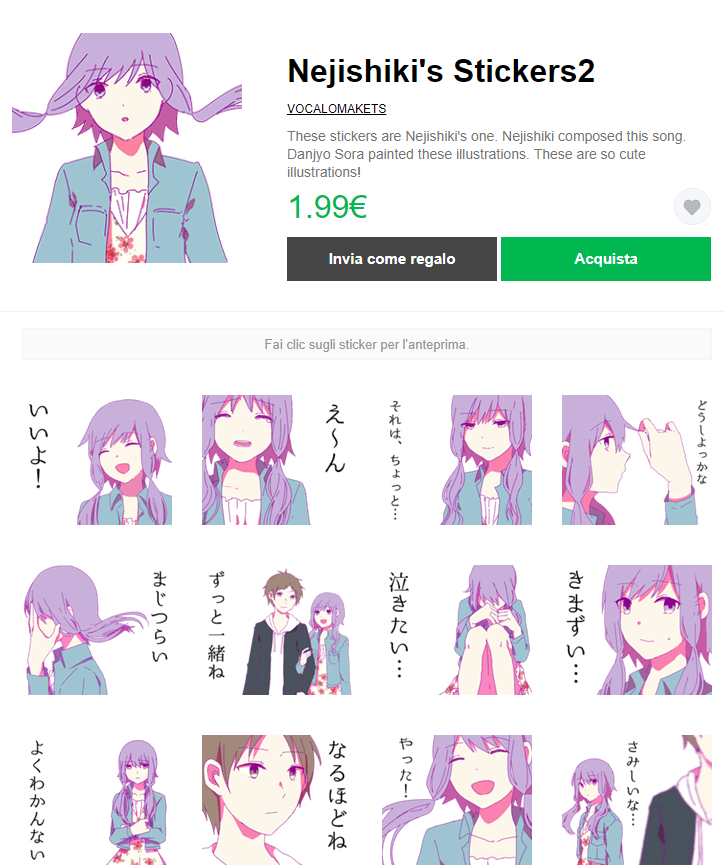 Your conversations will get as adorable and cut as Yukari's expressions goes, trust us!
Stay tuned with us on VNN for more amazing news and cutesy content like those stickers!
Follow VOCALOMAKETS on their Official Website, Blog and Twitter
Don't forget to also follow AHS Software in their Facebook page, Twitter, Youtube and official website
Press release in Vocalomakets's blog