Some of the characters' profiles for Project Sekai: Colorful Stage have been revealed! The ones that have been revealed so far are for the "Virtual Singer" Band (Crypton Future Media) as well as "Leo Need".
Virtual Singer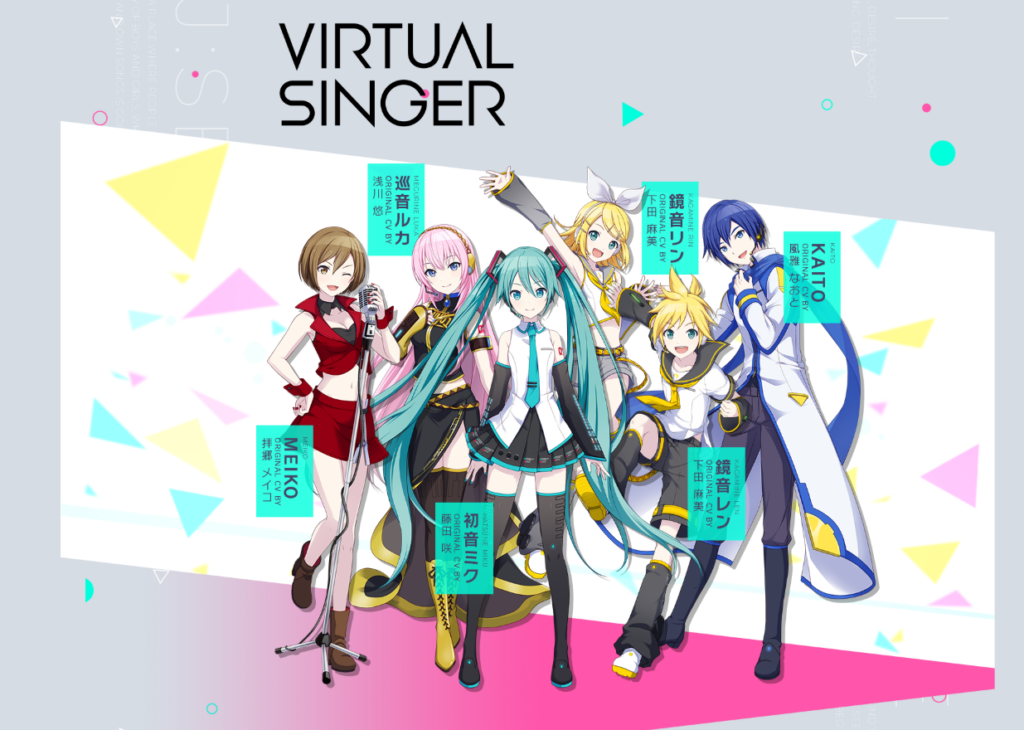 Meiko
A female virtual singer with a maroon short bob, a red short top, and a miniskirt. She has excellent singing abilities and a sense of stability, and she also has a warm and gentle voice quality.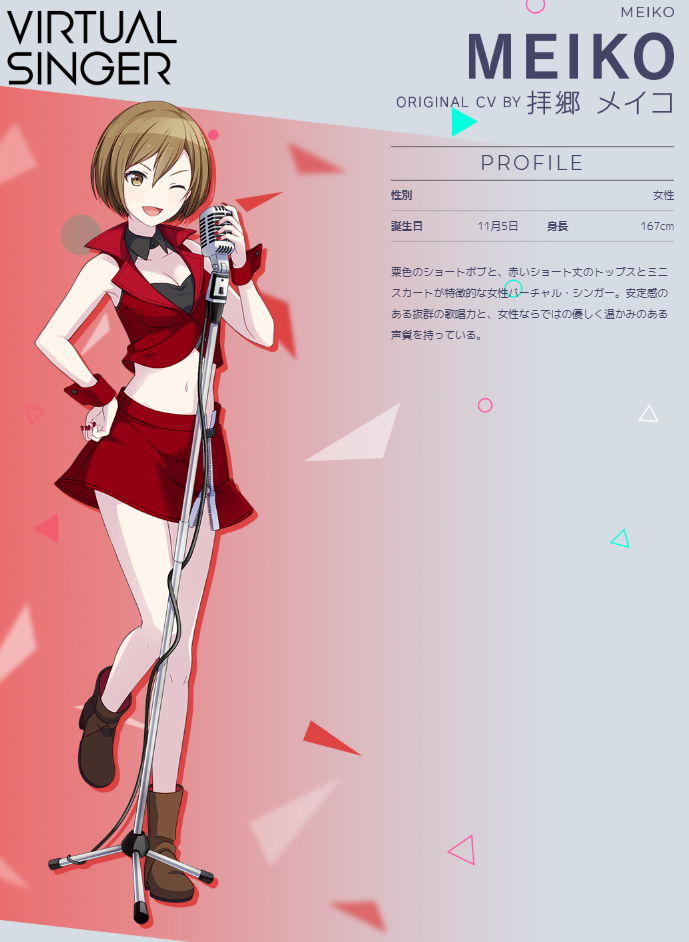 Hatsune Miku
A virtual singer with blue-green twin tails. She sing songs of various genres with a bright and cute singing voice. Among virtual singers, her name is known worldwide regardless of generation.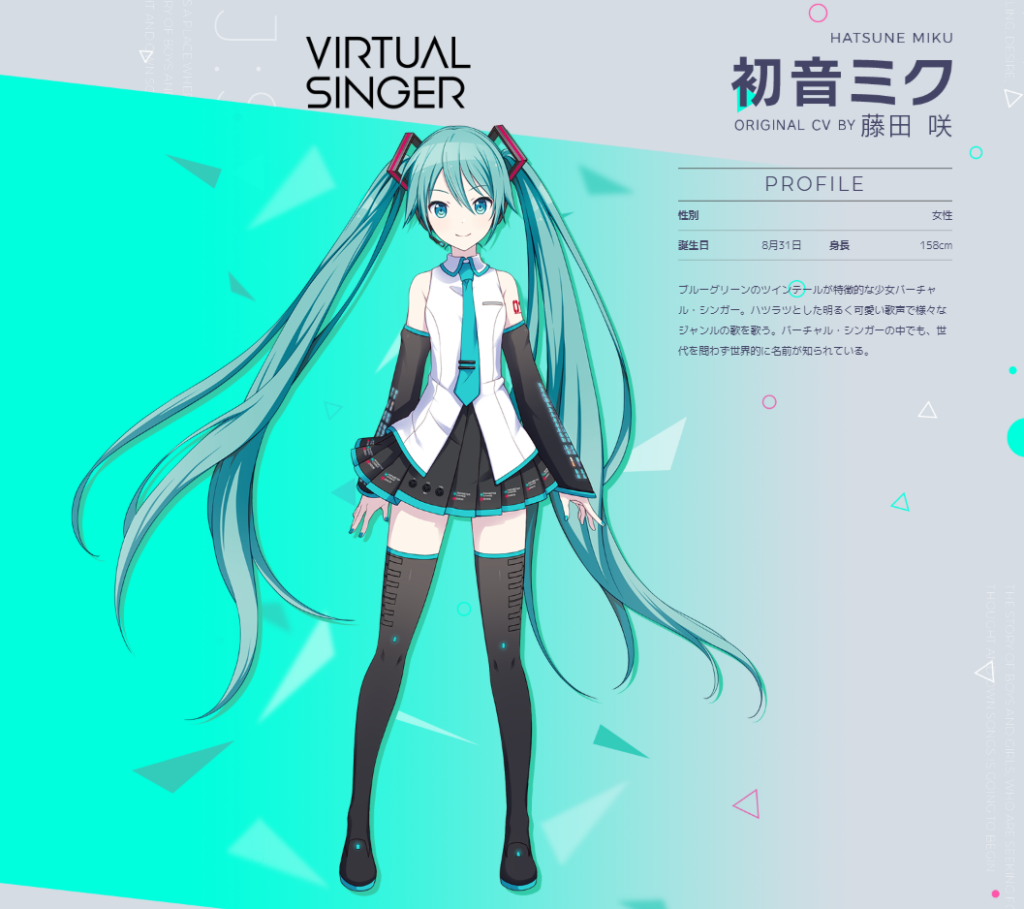 Kagamine Rin
A virtual singer girl with blond bob hair, who also wears a large ribbon. Kagamine Len is her vocal twin. She has a charming singing voice that is cute and energetic.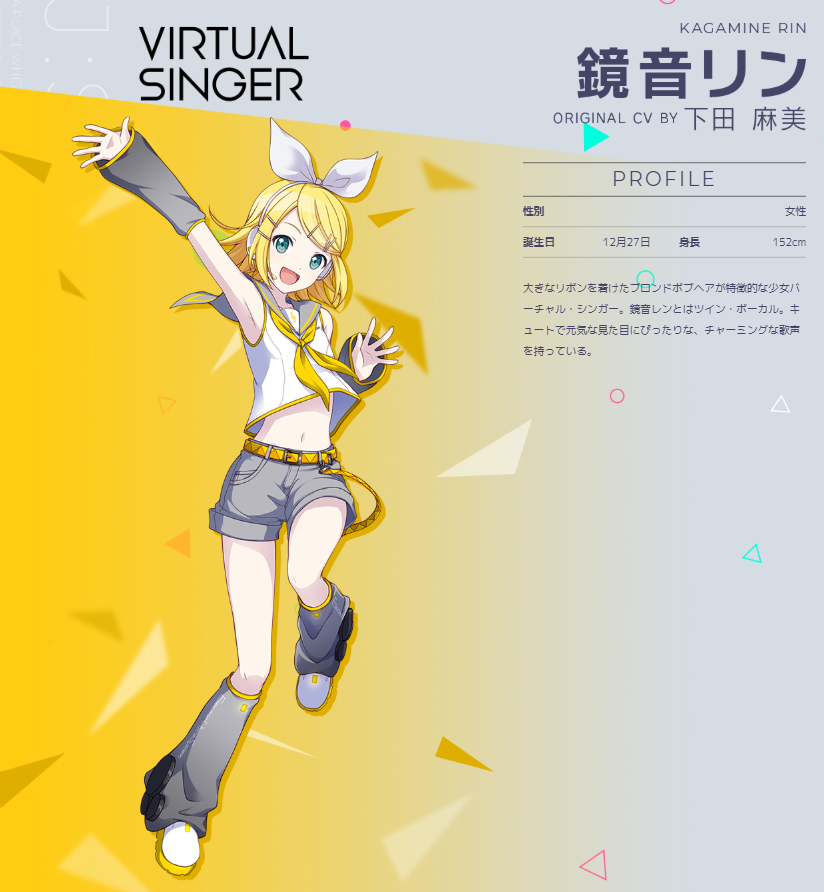 Kagamine Len
A young virtual singer boy with his blond hair tied behind him. Kagamine Rin is his vocal twin. He has a powerful singing voice with a boyish core and rich emotional expression.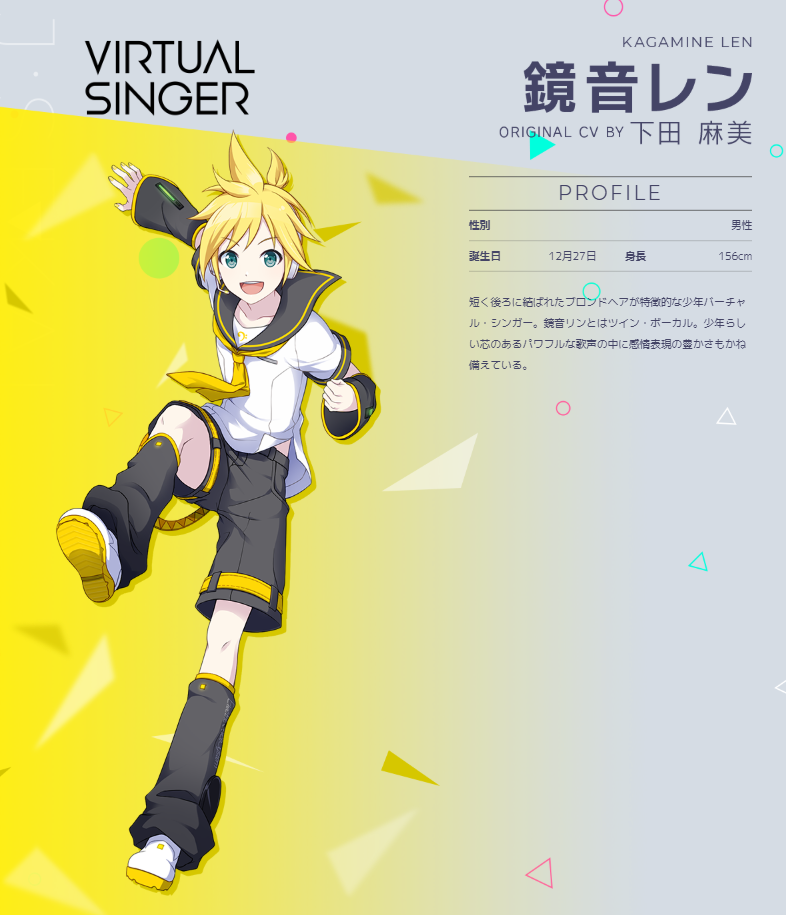 Megurine Luka
A female virtual singer characterized by her long pink hair. She has a soft singing voice that fits well with calm moods, and sometimes a passionate singing voice can be heard from her. She is bilingual and can sing in Japanese and English.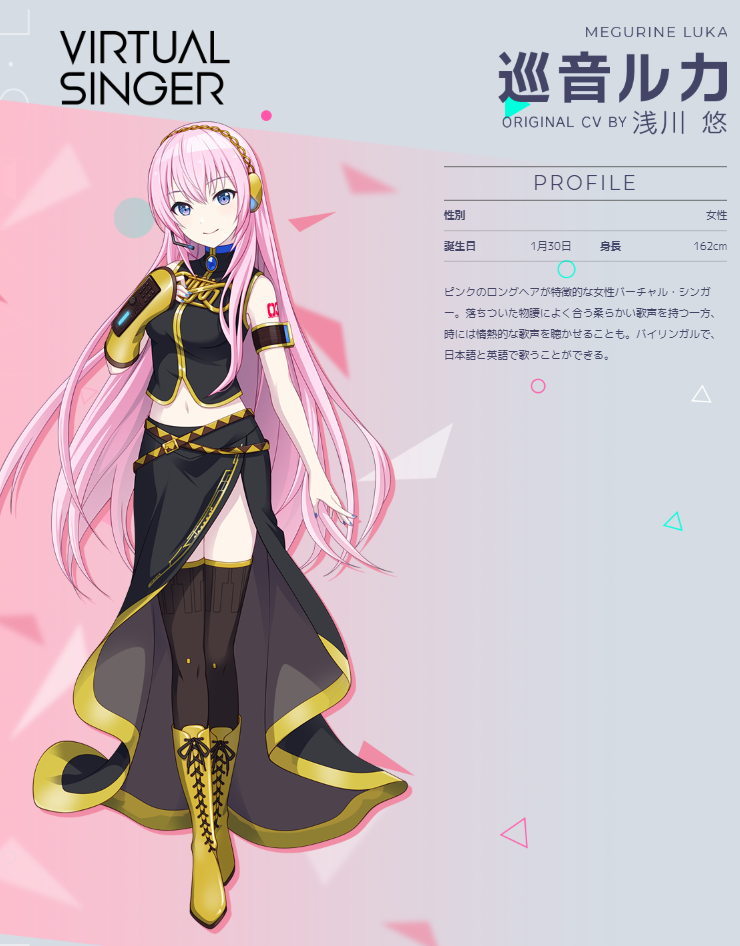 Kaito
A male virtual singer characterized by his dark blue hair and a long blue muffler outfit. With a refreshing and straightforward singing voice, his singing can range from a thick bass, to a high treble.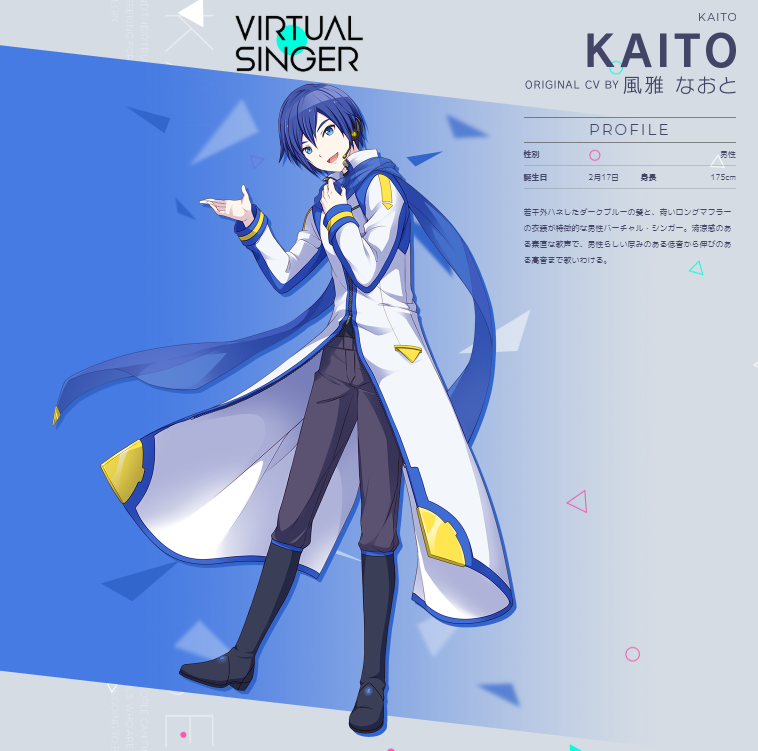 Leo Need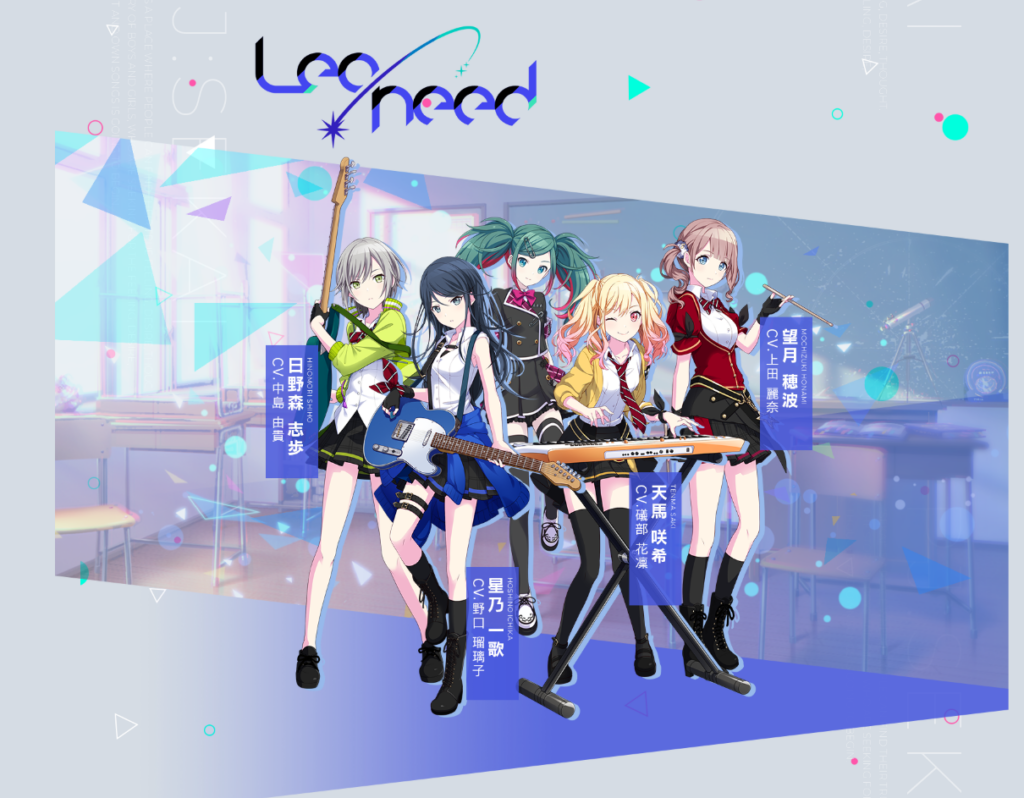 Hinomori Shiho
A lone wolf who hates habituation. She immerses herself in what she likes and doesn't care what people think about her. She used to do a lot with her childhood friends and thought about them a lot too… She is the bassist at Leo Need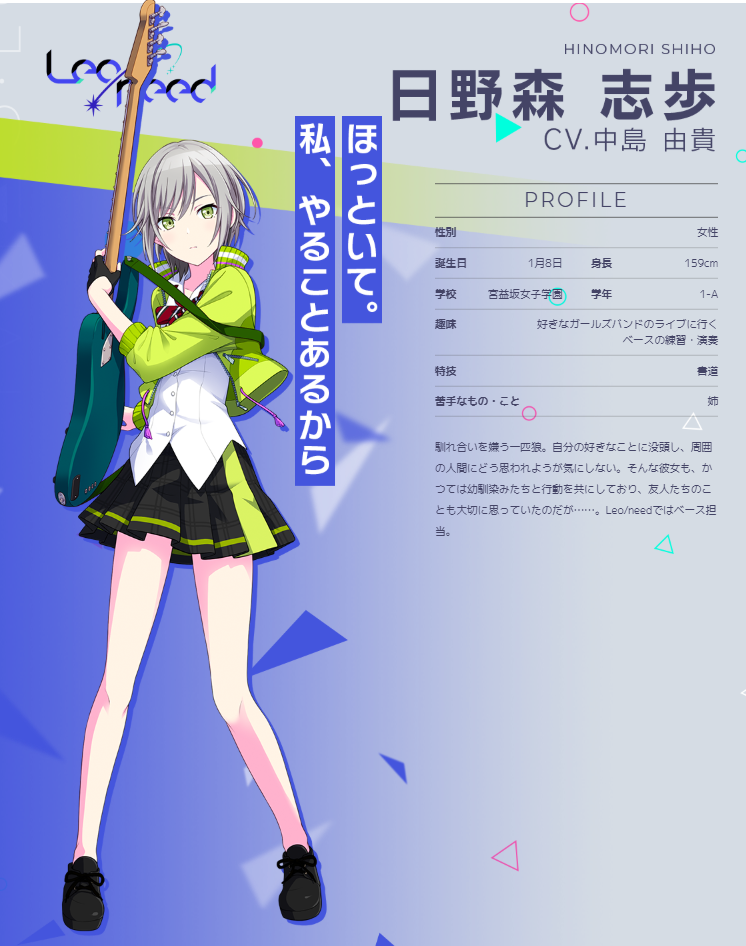 Hoshino Ichika
A girl that looks cool and really feels like a friend. Saki, Hoshino, and Shiho are childhood friends, but Hoshino and Shiho are in a jerky situation because of certain circumstances. She likes listening to Miku songs, and is in charge of guitar and vocals for Leo Need.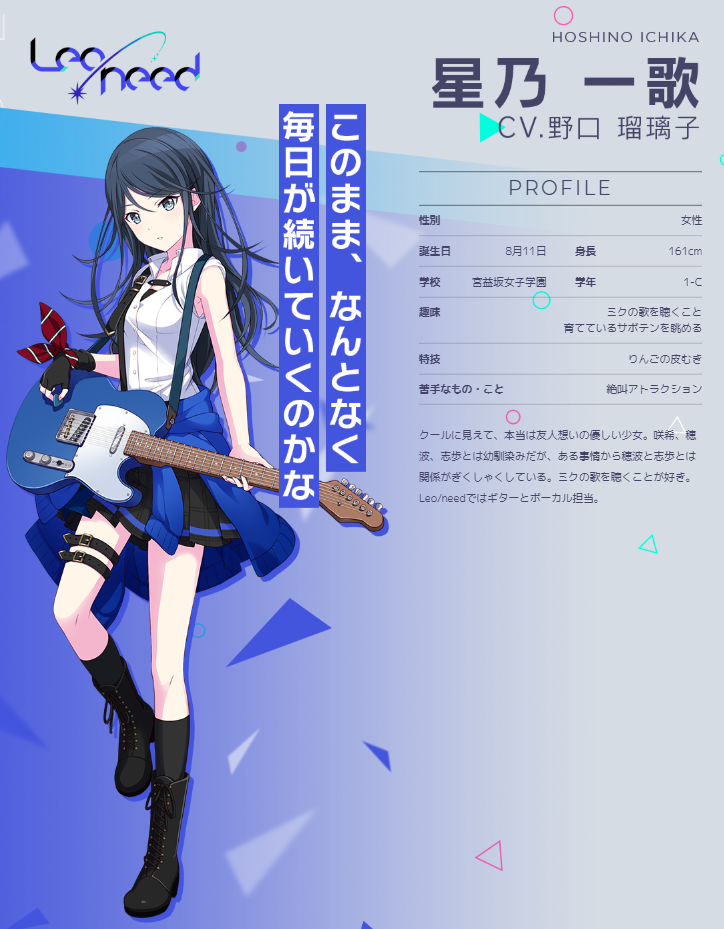 Tenma Saki
A proficient mood maker that is always bright and never smiles. Because she was born with an illness, she couldn't go to junior high school. Later, she finally became well and returned for high school. "I was expecting a fun high school life with my childhood friends that I could reunite with after a long time". She is in charge of keyboard for Leo Need.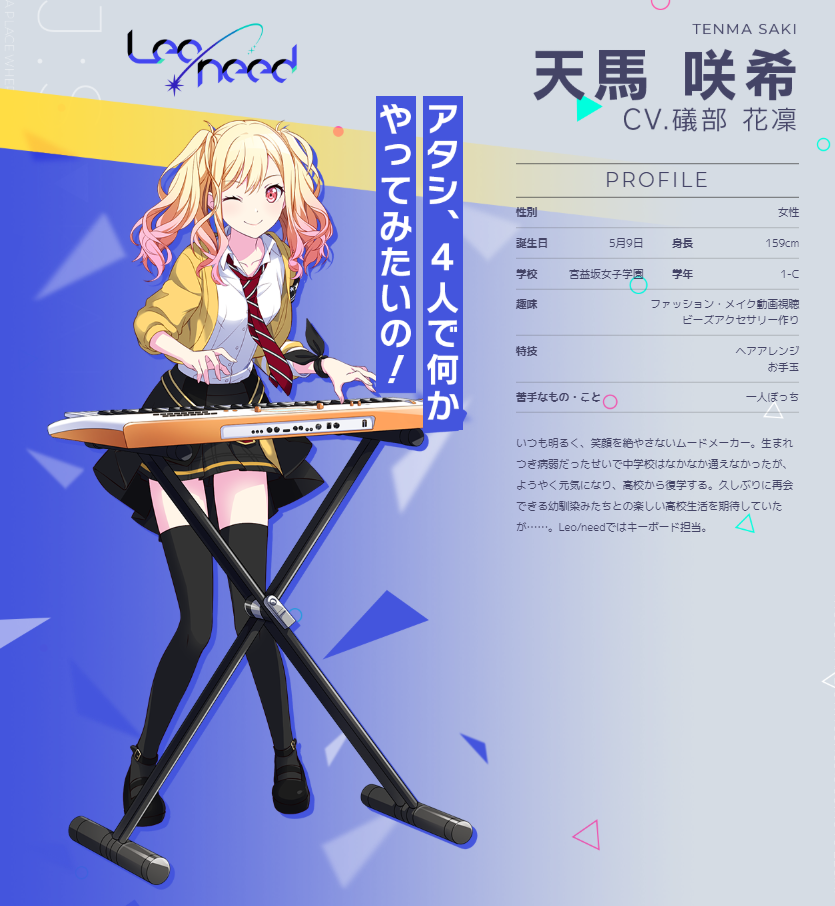 Mochizuki Honami
She is an honor student for her sports and studies. She is kind. Ichika, Saki, and Shiho were childhood friends, but because something happened in junior high school, she began to stay away from them. She is in charge of drums at Leo Need.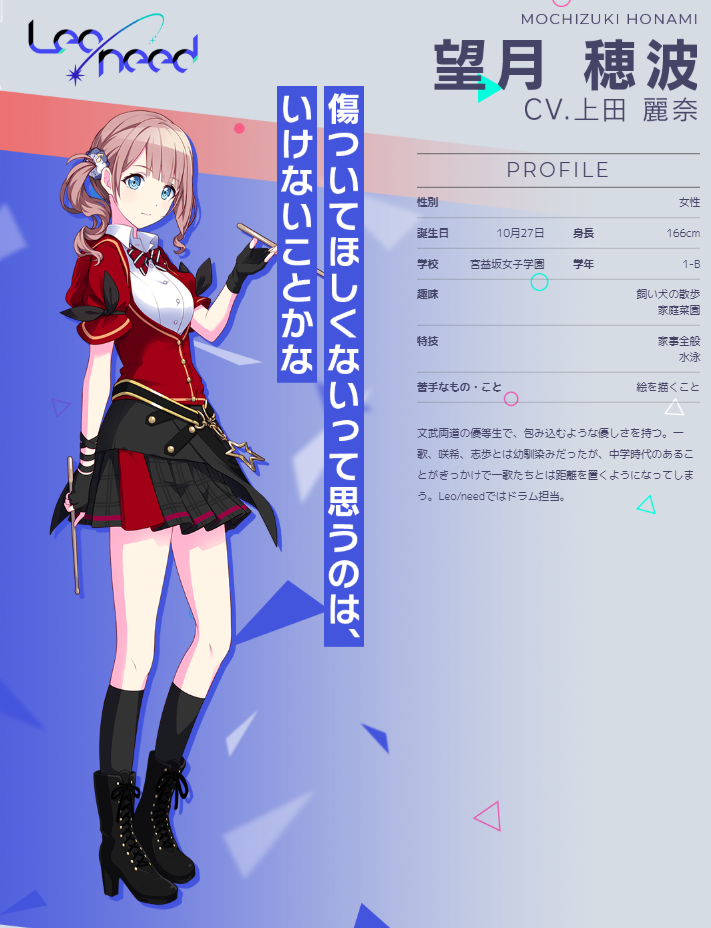 Stay tuned to VNN for updates on the other band members!
You can visit their website here for more information!