The next band in Project Sekai "MORE MORE JUMP!" now has a profile for each character!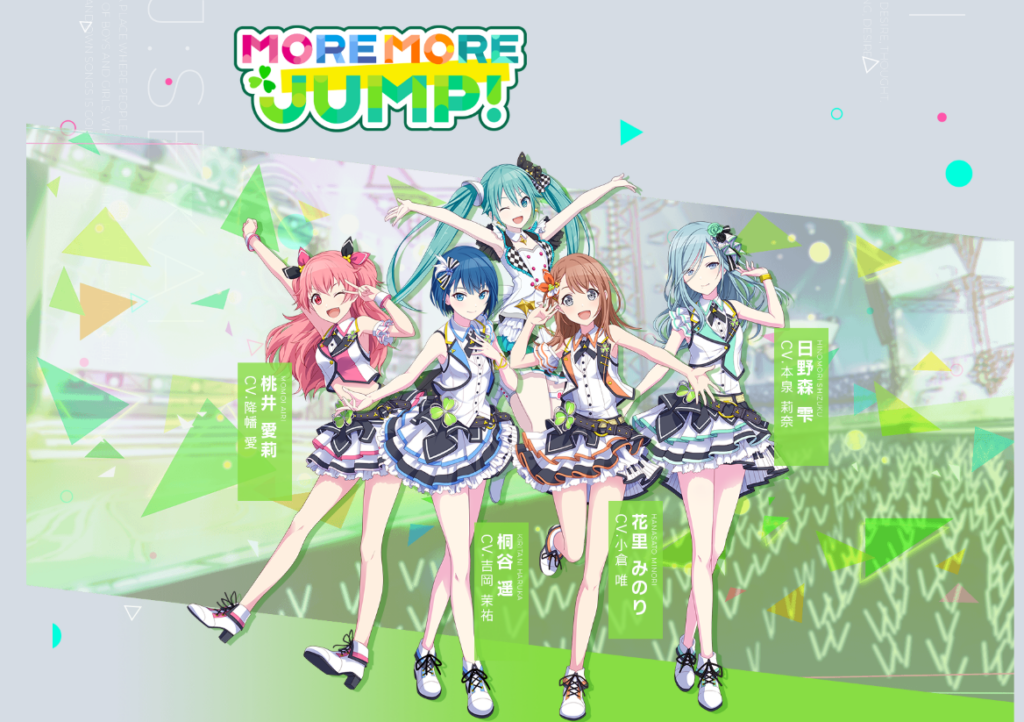 Let's take a look at them, shall we?
Momoi Airi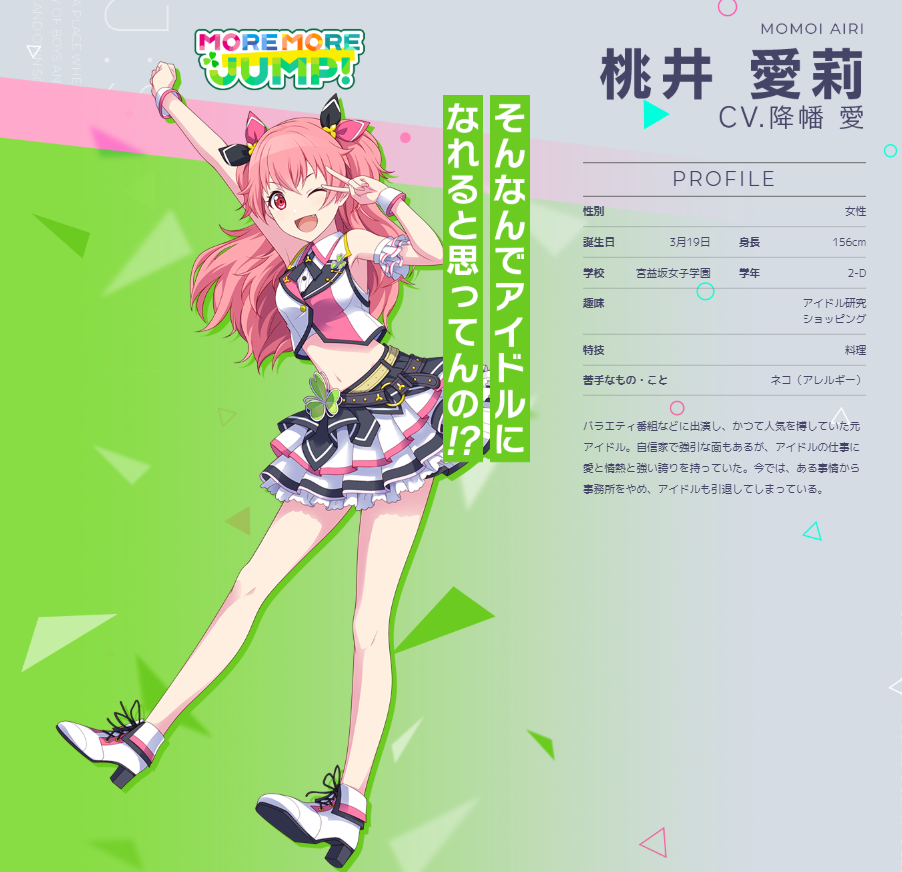 A former idol who appeared on a variety of shows to gain popularity. Although she was confident and assertive, she had love, passion and pride in her idol work. Now, for certain reasons, the company has closed and she has retired as an idol.
Hanasato Minori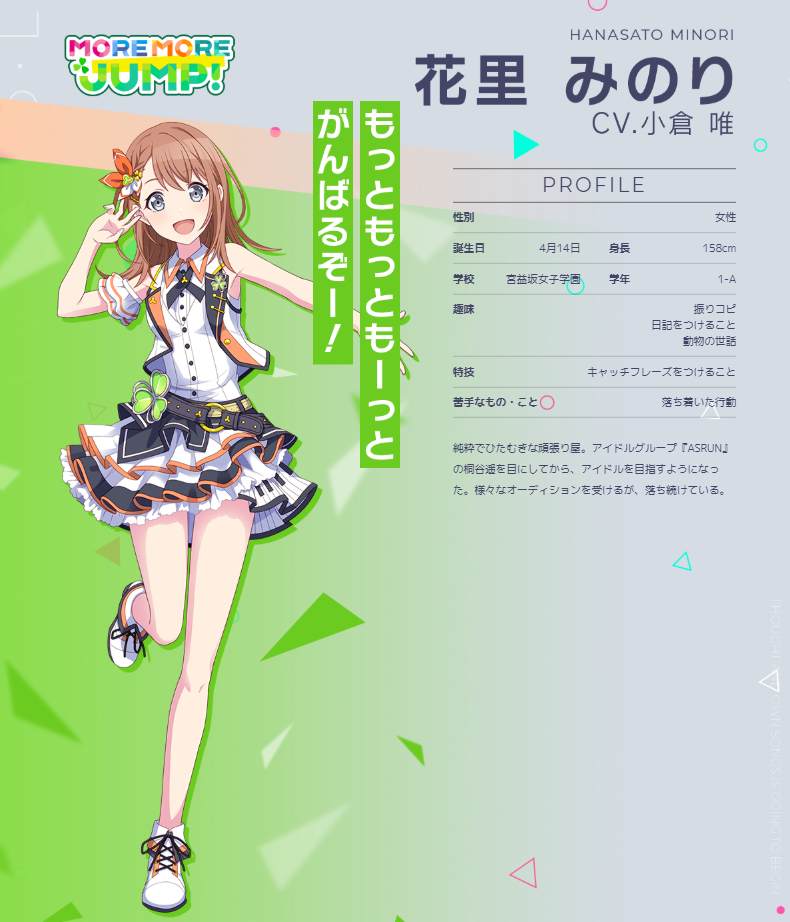 A pure and dedicated worker. After seeing Kiritani Haruka of the idol group "ASRUN", she was motivated to pursue being an idol. While going to various auditions, unfortunately she seemed to not be having any luck.
Kiritani Haruka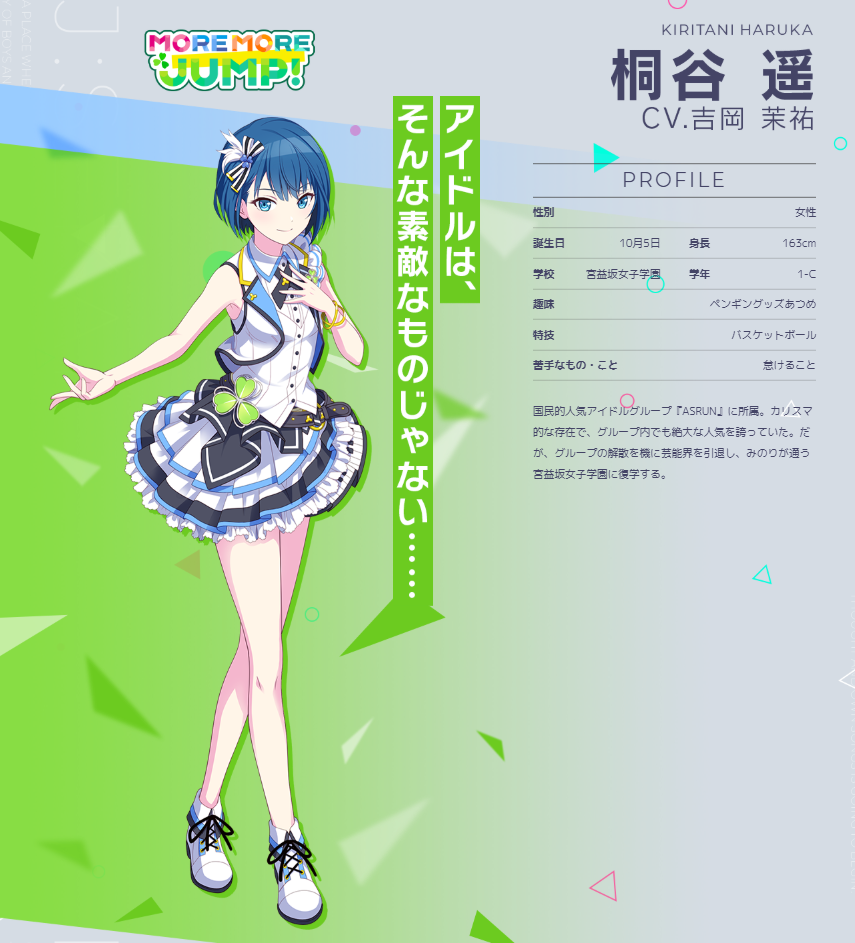 She is a part of "ASRUN", an idol group that was popular nationally. She is very charismatic and was also very popular in the group. However, once the group disbanded, she retired from the entertainment business and returned to Miyamasuzaka Girls' Academy where Minori also attends.
Hinomori Shizuku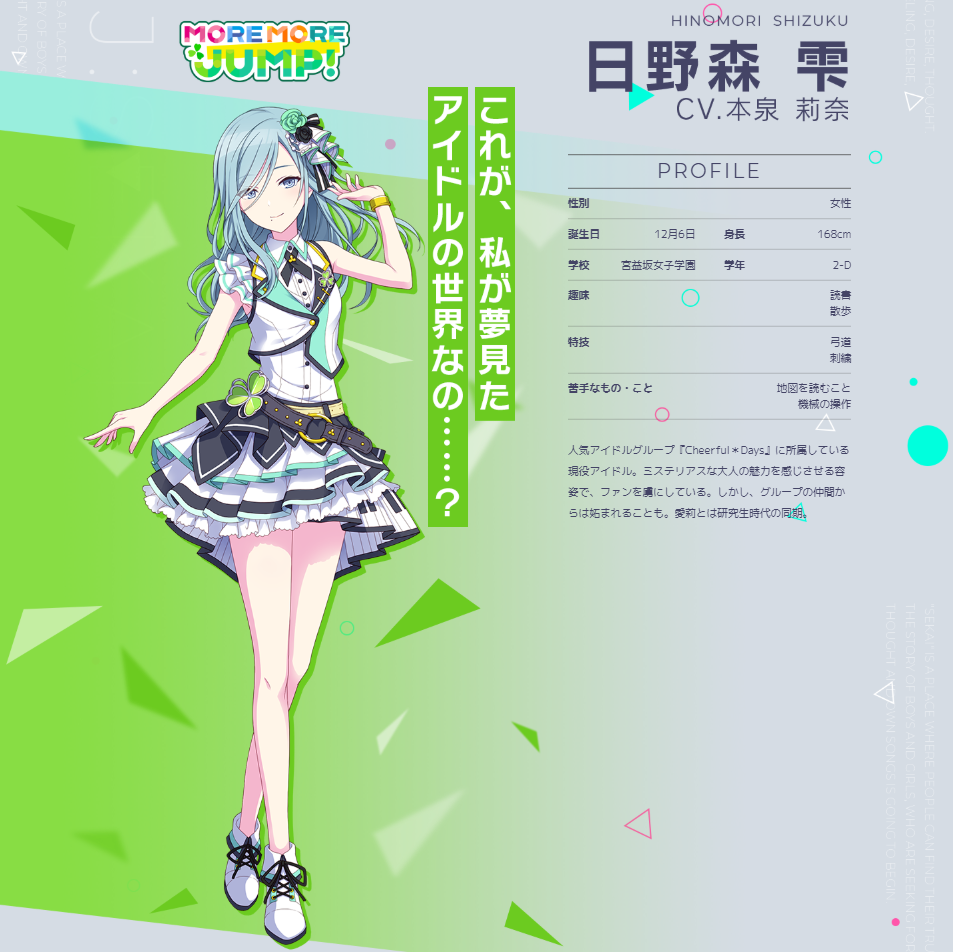 Hinomori is still active and is part of the popular idol group "Cheerful X Days". She has the appearance of a mysterious and charming adult that captivates her fans. However, her group members tend be jealous of her for this reason. She is in the same year as Airi but they also are in the same class together.
Stay tuned for the next group to be revealed!